---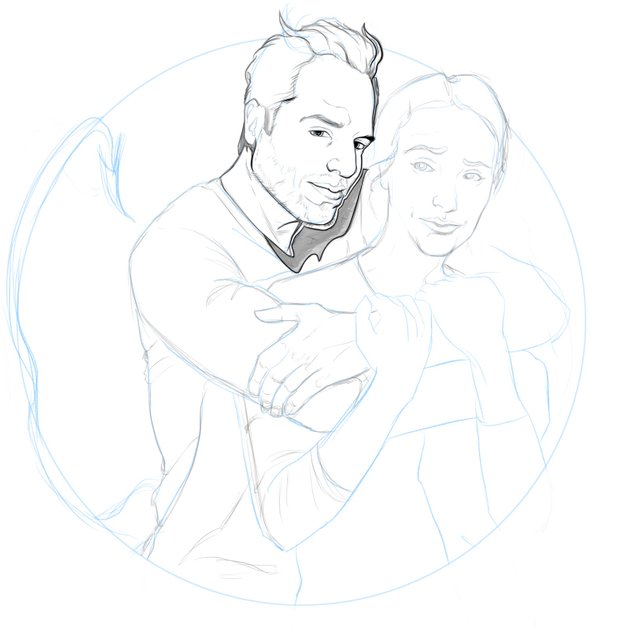 ---
Just past midnight. Valentine's Day is officially over and it's about time for me to crash.
My day was overall uneventful as I am as single as they come... but it seemed a fitting day to start tackling a bit of work on a commission I've been procrastinating on.
A friend I haven't seen in a decade reached out regarding some illustration work for his upcoming wedding. The lovely & entertaining couple are commissioning a number of pieces from various artists to adorn their invites, featuring a variety of funny conversations they've had. I was flattered he thought of me and happy to be included.
Although torn between a few great options, I decided to illustrate a piece of dialog that went...
"How could I ever know if you're the perfect man or if you're just Satan?"
"Oh honey... I'd never tell you if I was."
It's turning out pretty good so far. I'm piecing the image together from a few different reference photos with a decent result.
I've got a couple little illustration projects to knock out before diving fully back into "I Thought It Would Be Zombies..."
---
Of course, the other upcoming marriage on my mind all day is that of Steemit and Tron. I've been voicing my fair amount of F.U.D. in a few different comment discussions... my viewpoint is more negative and worried than optimistic.
I started a "defensive" power down today, in case the information that develops in the days to come feeds my fears. If they are assuaged instead, I can always cancel it! There'll be more details tomorrow that I'll be eagerly devouring on my breaks at work. I only wish I was free to watch the informational live-streams.
But like any romantic, I still have hope for a wonderful relationship and I'll be sticking around to see what develops.
Hope you all had a great day & see you tomorrow!
-Bryan "the Imp" Imhoff
---
---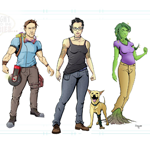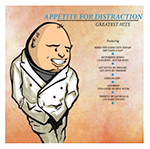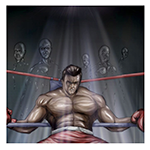 ---
@bryan-imhoff | @spottyproduction | @exploreunlimited
@steem-comic-con | @creatingcomics