Greetings friends!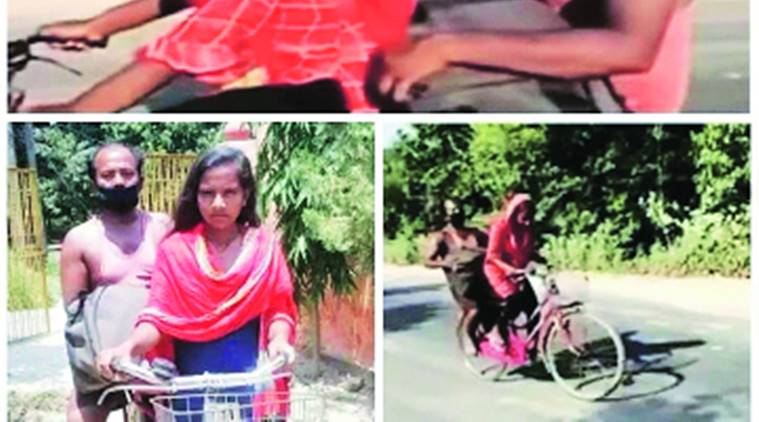 Image source
Meet Jyoti Paswan, a 15 year old girl who is brave enough to carry her ailing father as a pillion on a 1200 kilometre journey on a second hand bicycle. Now, she is a celebrity for a while. She has become famous overnight but, I am sure people will forget her very soon. Even the US President Donald Trump's daughter Ivanka Trump recognized her brave efforts and called it a "beautiful feat of endurance".
No doubt it was a brave journey, no doubt she was recognized but, can we say what she did is the matter of national pride? Does the nation has no responsibility for her hardships and sufferings? Let us see what happened with her.
All mighty Government can do anything. It's sudden announcement of lock down on 24th March 2020 brought great difficulties and lots of hardships for all the classes of people of India but, it proved to be fatal for the migrant laborers, small vendors, casual laborers, factory workers, people engaged in services, small shopkeepers etc. Many lost their jobs and many other were stranded far away from home without any help.
Jyoti Kumari Paswan's father, who belongs to a deprived section of people based on caste discrimination, was a similar sufferer of the lock down. He was operating an e-rickshaw at Gurgaon near Delhi, but, an accident forced him to sit back at home. Jyoti, a 15 year old student, went to there on March to see her ailing father. Jyoti was forced to stay with her father because of lock down. They had no job and no money, and the landlord was threatening to throw them out. So, the father-daughter duo was on the verge of starvation.
In this hopeless situation Jyoti decided to take a brave step. She decided to go with her father to their village in Darbhanga Bihar, which is 1200 kilometre away from Gurgaon. She told her father that she would take her as pillion on an second hand cycle which she bought by arranging money through a loan from someone. Her father was reluctant as it was a perilous journey of 1200 kilometre and he also was doubtful of her capacity as she is just a 15 year teenager. Obviously, he tried everything to discourage her but, later surrendered before his daughter's courage and determination. They had to ride about 100 kilometre everyday on cycle in order to reach their destination. Sometimes, truck drivers allowed them lift. As all other means of transport was closed they had no other choice available. They used to get free food wherever people were distributing it for the needy people like them. After eight days long and tiring journey they reached their home. Obviously, she was very tired at the end of the journey.
After knowing about her expedition, people and politician are coming forward to help her family. Politicians are saying that the brave girls like her are great honor for the nation and depicting her feat as a matter of national pride. But, is this the matter of national pride that a girl and her father had to endure such a hardship? No way. It is the matter of national shame for us all. Politicians are responsible for the sufferings of people like her whose insane and arbitrary decisions created such a gory situation for the poor and deprived people like her.
Here is the link of the video of her interview:
Thank you for reading!
Yours @akdx