Hello hive friends,
I hope you all are well and healthy.
Everyday I do new things and I love sharing my daily experience with all of you.
So let's start, about of my today diary entry.
I woke up at 5am today. After then i went to my kitchen for having a glass of hot water and then i was feeling very good and saw the weather and it was nice and little wet because yesterday it rained in our area. Then i went to woke up my children and they woke up and we were ready till 6 and then we started walking. Since there was a 35 hrs Lockdown imposed in our city, we went through some distance.

Our City Covid-19 35 hrs Lockdown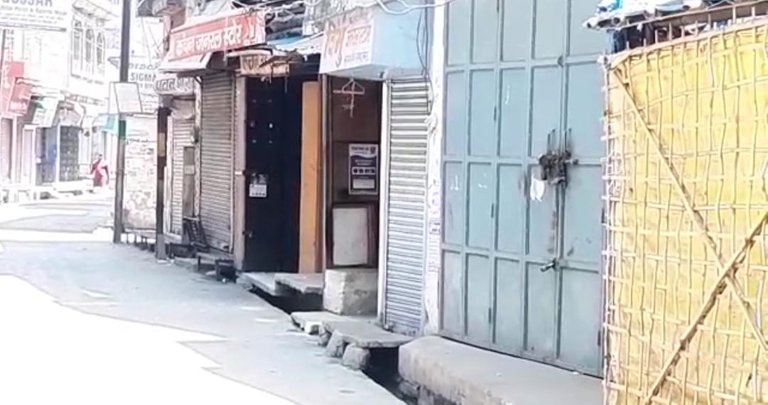 Our City Covid-19 35 hrs Lockdown
When we were going we went through fields and there was no people there and also we coulds see that there was no pollution there and we were feeling cold because of cold weather. Then after some time i came back home and then i took some rest in my room while watching some youtube videos and then i had bath and i had dinner and today i was home because today there was a lockdown in our city.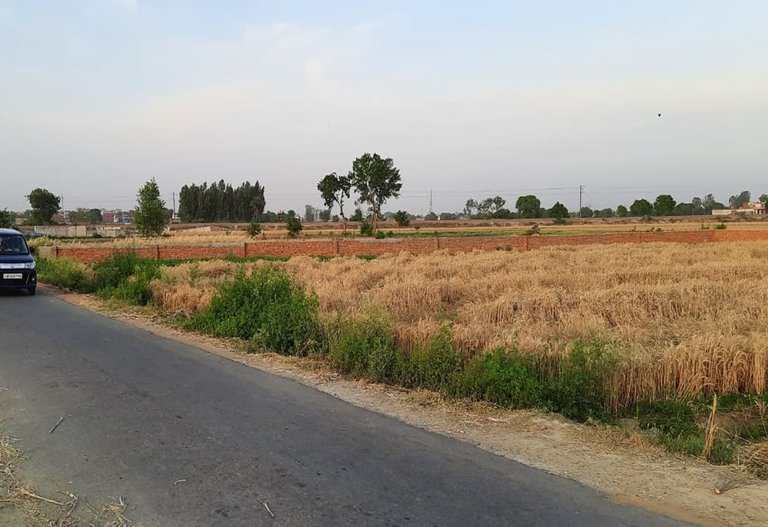 Passed by beautiful farms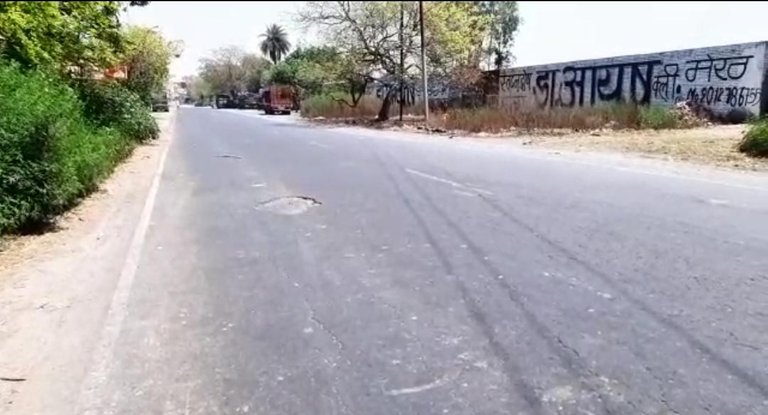 Passed by no pollution road
Since today i hadn't went to office due to the lockdown in our state, i enjoyed my day with my family and i also did made some post too. And my friends shared the news of today. However, I only share news that I find well and new. So let's talk about the news. It was news about seeing the corona virus infection in Meerut, on Sunday afternoon, due to Lock Down, FSO, along with his team conducted a sanitization campaign and they did sanitization in many places, he said that this campaign will continue till the corona virus is eradicated, through the same allotment, he also made people aware of social distance and applying masks to their faces.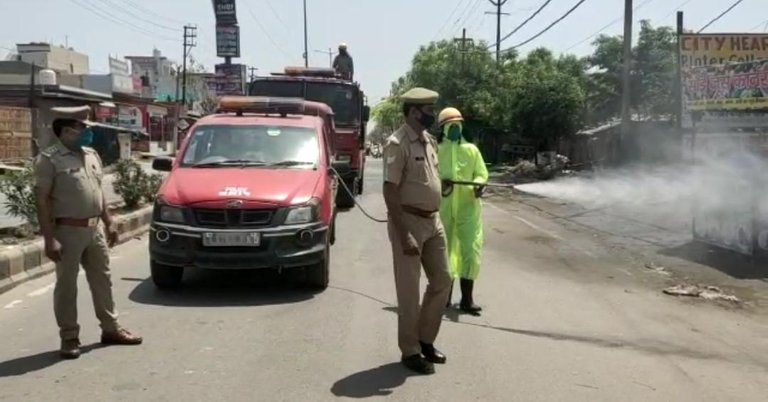 Sanitization in many places
In the second news it was told that the covid vaccine was given to the government workers and their families who were aged above 45 years. They were to given 2 doses in the gap of 2 week and they were given certificates too. Also they were happy to have vaccinated immediately.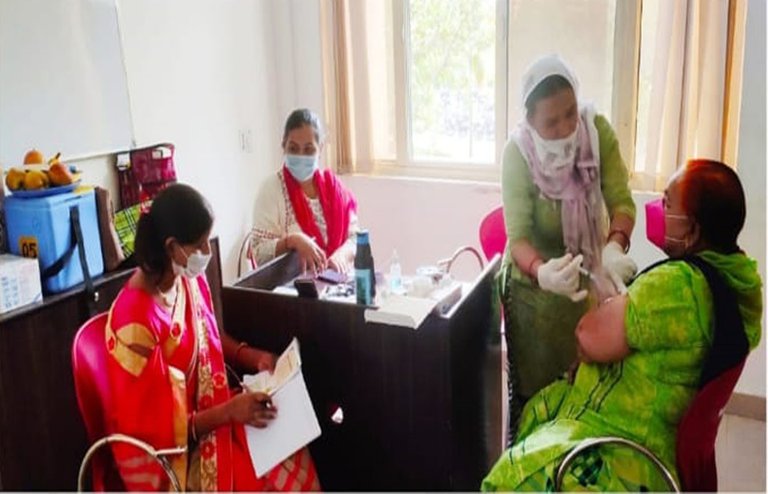 Covid Vaccination
Then it was 8 pm and then i had the dinner with my family and also i had ate the dinner while watching the IPL match and it was a very wonderful match. It was between SRH and MI and my favourite team MI won easily by 13 runs and i was very happy and then i made post for @hiveblog and after it was completed i went to sleep.
Thanks for all hive friends
Have a good day.
I hope you like it.