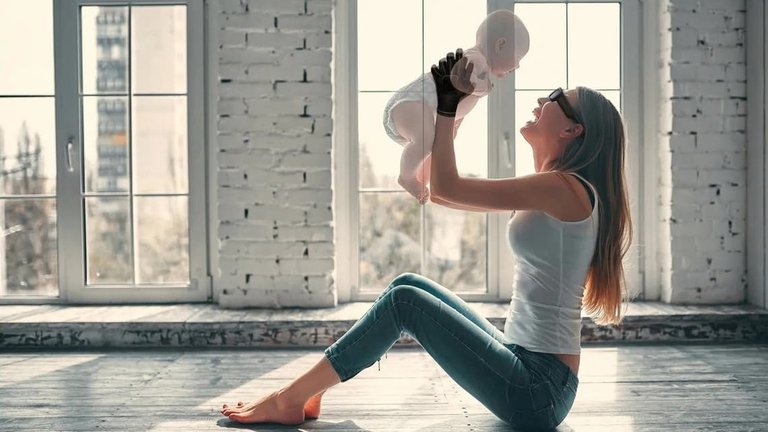 Source image
Within 50 years, technology will have advanced to such an extent that children who exist in the metaverse will be indistinct from those in the real world.
Why raise real offspring when virtual children could soon be raised in the Metaverse. This is what the psychologist and artificial intelligence expert Catriona Campbell suggests in her new book 'AI by Design: A Plan For Living With Artificial Intelligence'. Its recent publication concerns the design of artificial intelligence and outlines a plan for living with virtual identities. According to Campbell, in a few decades it will be possible to raise digital children or "Tamagotchi children", as they are defined by recalling those electronic devices in vogue in the 90s that simulate the growth of a pet.
After all, babies cry, get dirty, make noise, need constant attention, cost and pollute as well. And the Earth is overpopulated, the resources for everyone are not enough. Better to raise a lineage made of pixels, right?
According to supporters of these technological frontiers, virtual parenting could stop population growth and offer users a readapted experience, with children less capricious and more obedient. Another alleged advantage is the cost, according to Campbell, many couples give up having children due to economic problems: the British expert anticipated that an inexpensive monthly subscription might be enough to get a Tamagochi child. It is a sort of on-demand motherhood that would also provide the possibility of deciding the growth rate of the small hologram, up to being able to block it at a set age. And if you get tired just turn off the device or cancel the subscription and the avatar will disappear forever. A pair of gloves with sensors for augmented reality will allow the parent to simulate physical contact with the child, who will be able to learn and interact in the most realistic way possible.
There are companies that already try their hand in the field of programming virtual characters: this is the case of Soul Machines, a New Zealand computer services company, which gave birth to BabyX: an 18-month-old virtual baby who exists only behind a screen but behaves almost like a real peer.
Such an idea is almost more horrific than the rented uterus.
References:
https://english.alarabiya.net/News/world/2022/06/02/Metaverse-will-lead-to-evolution-of-virtual-babies-who-grow-up-in-real-time-Expert
https://www.theguardian.com/technology/2022/may/31/tamagotchi-kids-future-parenthood-virutal-children-metaverse
https://indianexpress.com/article/explained/everyday-explainers/tamagotchi-generation-digital-children-metaverse-explained-7949478/


BLOGGING
GEOPOLITICS | ENVIRONMENT | WAR | ECONOMICS | SOCIETY | GAMING

CURRENTLY PLAYING