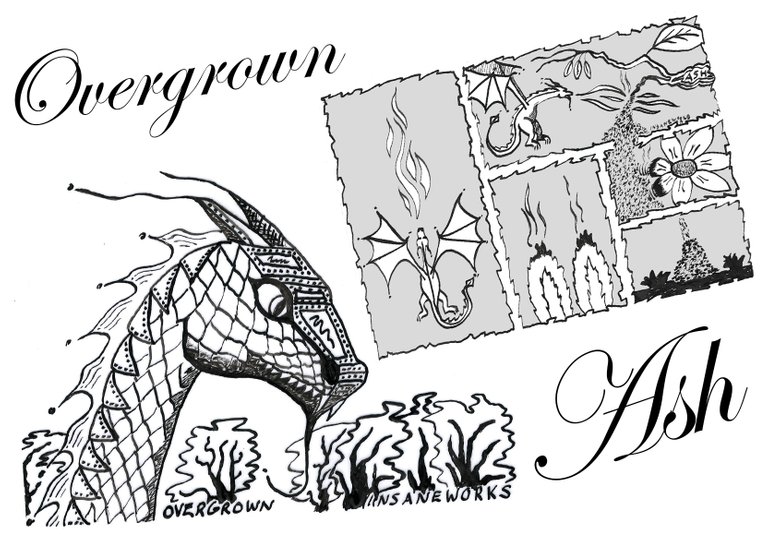 Story continues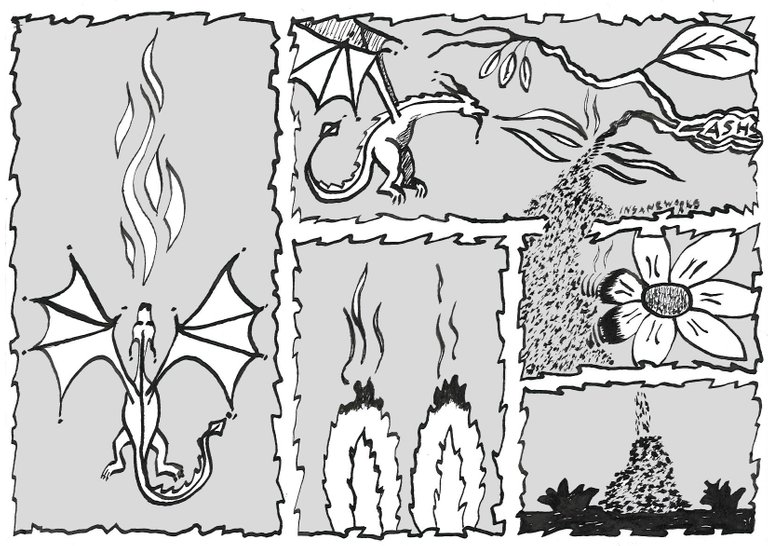 "Grampa is so slow. While he's thinking, do you wanna see a cool thing I just learnt, few days ago? I mean it's awesome! I'll show you!"
The small fluttering thing flew around Rachel showing off his new skill. He only stopped talking when breathing fire and burning leaves, branches and flowers around him.
"I mean look at this! It's so hot that it instantly turns everything in to ash."
WHOOSH!
"Grampa says that if I train really hard, I will learn to control the temperature of the flame and I don't have to eat raw inkets... inscets... insects anymore. Or food turned in to ash."
WHOOSH!
"Because ash doesn't taste that good."
Rachel didn't feel like crying anymore so she thought that she might as well take a look of what was happening around her. She raised her head and...
WHOOSH!
"Oops! Sorry! Sorry, sorry, sorry so much! But don't worry, I think it was just hair burning, not flesh. I do know by now burning flesh smell. And this isn't it."
WHOOSH!
"And don't don't be afraid, we won't eat you. You are too big for me and too small for my Grampa. We just have to keep you away from my brothers. They are bigger than I am."
WHOOSH!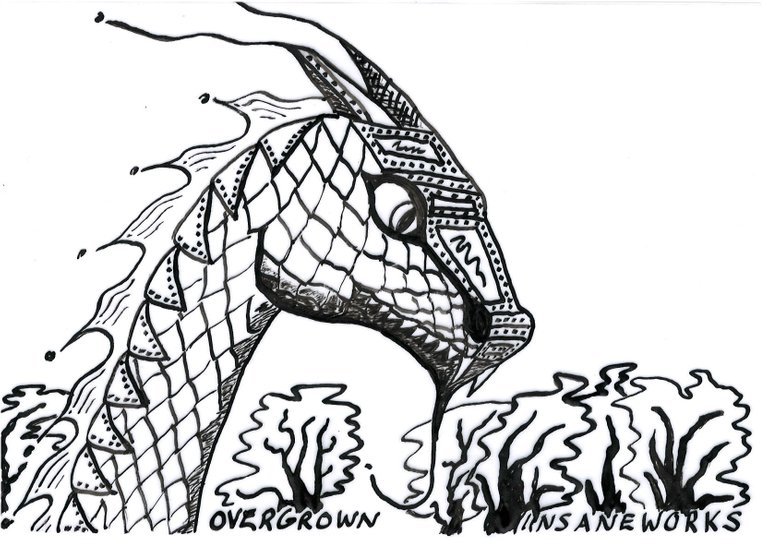 "Yes, indeed. Too small you are." A deep voice answered somewhere above the treetops.
"Besides, I don't have to eat yet. I just ate... a century ago. Perhaps few. Let me see... it was around that time when I got my iron armor. So that would be the iron age. Or Middle ages. Or is this a steel armor that I'm wearing... Was there a steel age? Or an industrial age? Anyway, I remember eating then. And before that... that would be the time when I ate all the jackalopes and wolpertingers. And I thought they were extinct, but there you are. Oh wait, you don't have horns or wings. So you can't be a jackalope or a wolpertinger. But what are you then? Let me think."
To be continued...
Previous parts
1-4, 5, 6, 7-8, 9, 10, 11-12
Here's what I did.
The smoke coming from the pile of ash was in the final ink version too, but as it looked more like a warm pile of s**t, I removed the smoke in Photoshop. And as I started to edit things in there I also added the grey background.