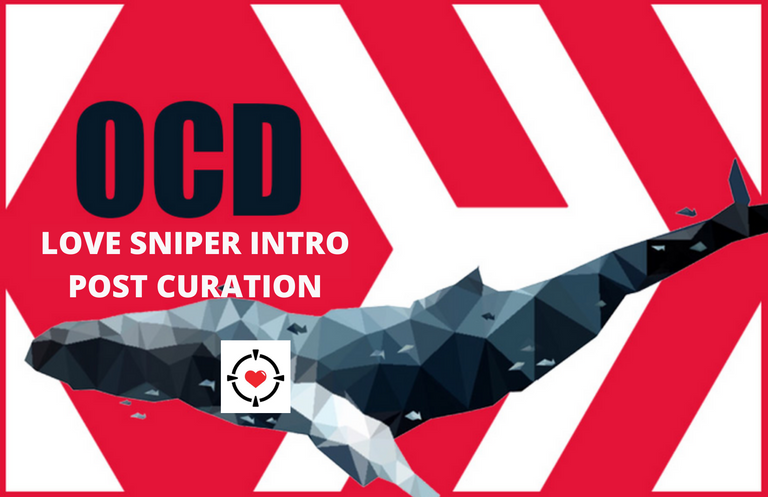 Hello everyone!
This is Love Sniper, OCD's newest bot created by
@rishi556
that scours the Hive blockchain for first posts published by newbies. If the first post is not an intro post,
@lovesniper
will drop a comment indicating that the newbie is encouraged to publish an introduction post. Love sniper will then follow the newbie to monitor if he/she has posted his/her introduction post.
If the post is an intro post, a comment is still dropped on the post congratulating the newbie. The post is then evaluated by OCD curators for upvote consideration. Not all intro posts are recommended for OCD upvote. Only those intro posts that are decent enough based on curators' discretion are to be recommended for an upvote.
Here the recommended posts for OCD upvote for this batch of intro post curation:
Newbie: @jonadrugsartsvdt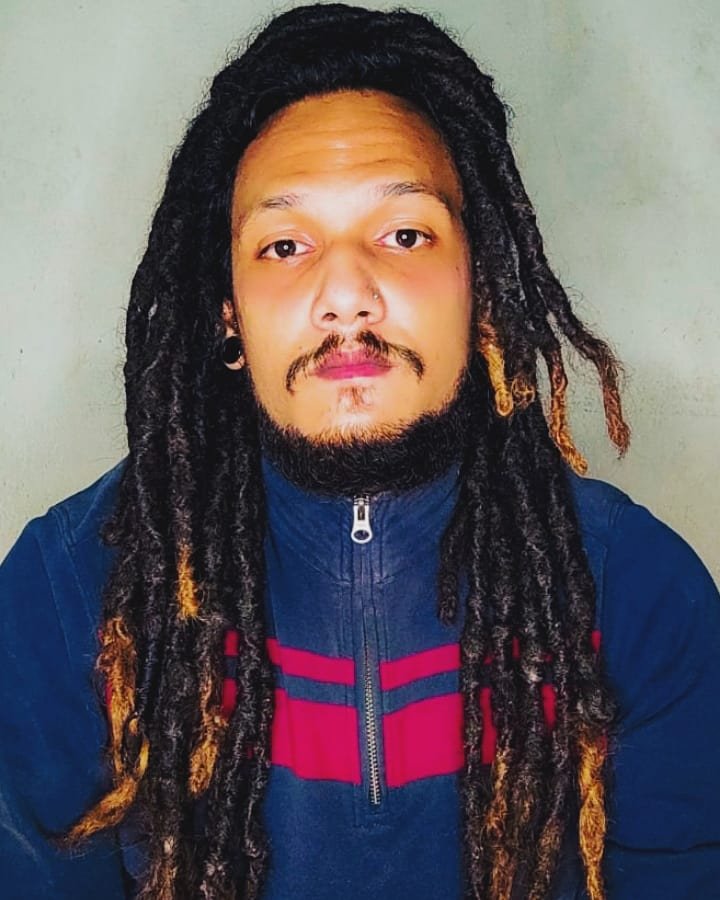 Hola Amigos de Hive!

Hello Hive friends, good evening and happy weekend..
---
Newbie: @hossman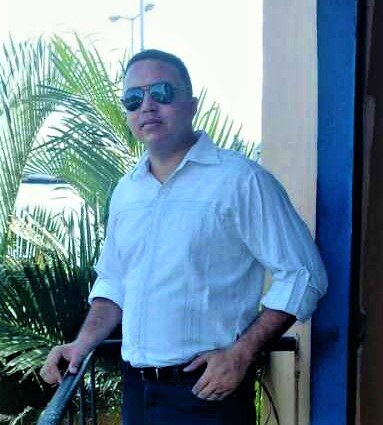 My Presentation in Hive from Rio Caribe | Mi presentación en Hive desde Rio Caribe

My name is Hossman Fermín. I am a native of the town of Río Caribe, located north of the state of Sucre of my beloved Venezuela. I am a university professor. I work in the area of English in the Department of Tourism of the Polytechnic University of Paria.
---
Newbie: @crypto.rock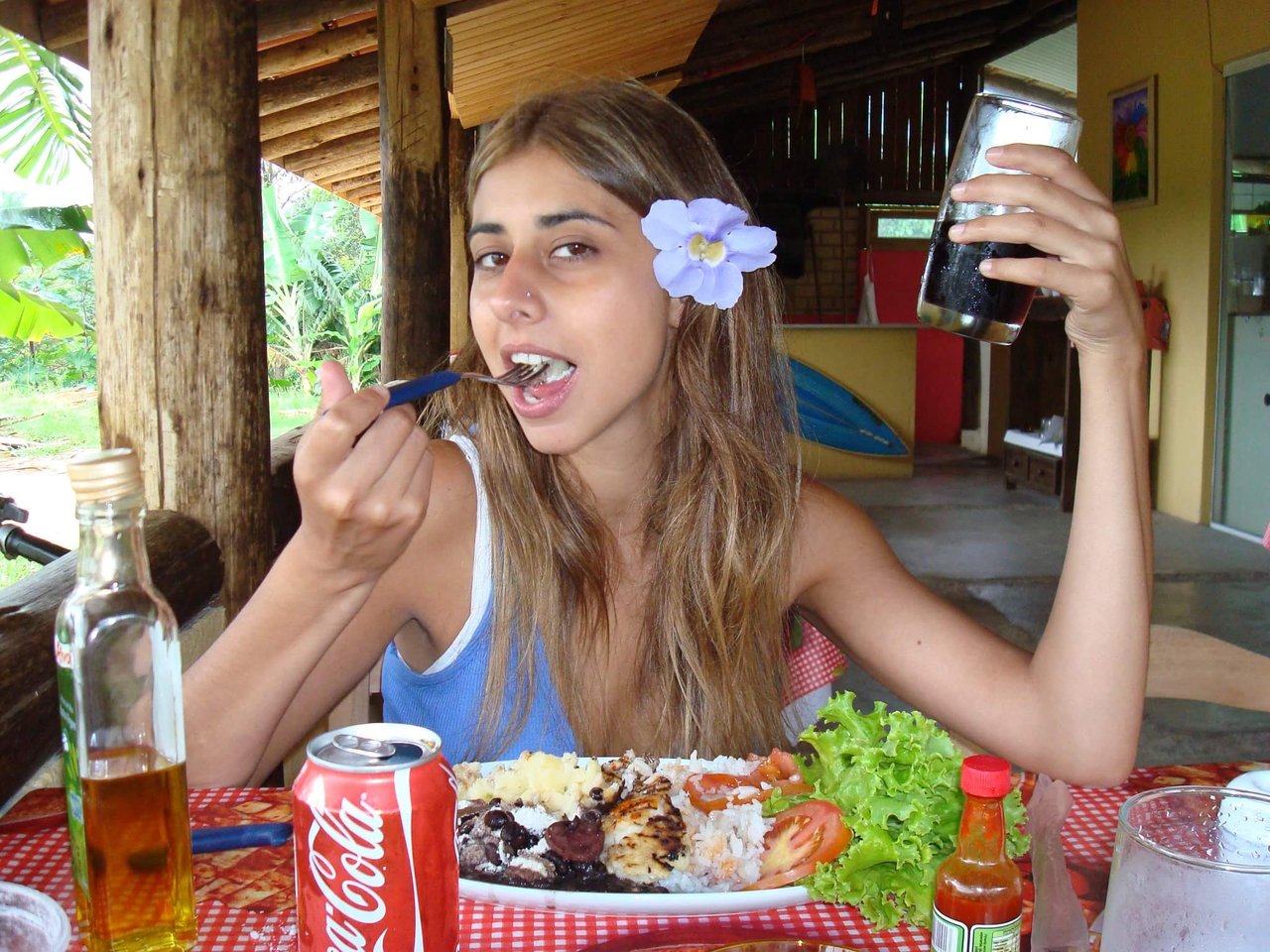 Hello Hive ! this is my firts post ...

I introduce myself: I am Carolina from Buenos Aires,Argentina. A friend @fer.nando told me about the HIVE community, its characteristics and its super interesting projects that, besides being transparent, are sustainable and stable over time. He also told me about the NFT games in the community and I loved it... That's why I'm HERE!
---
Newbie: @dozie24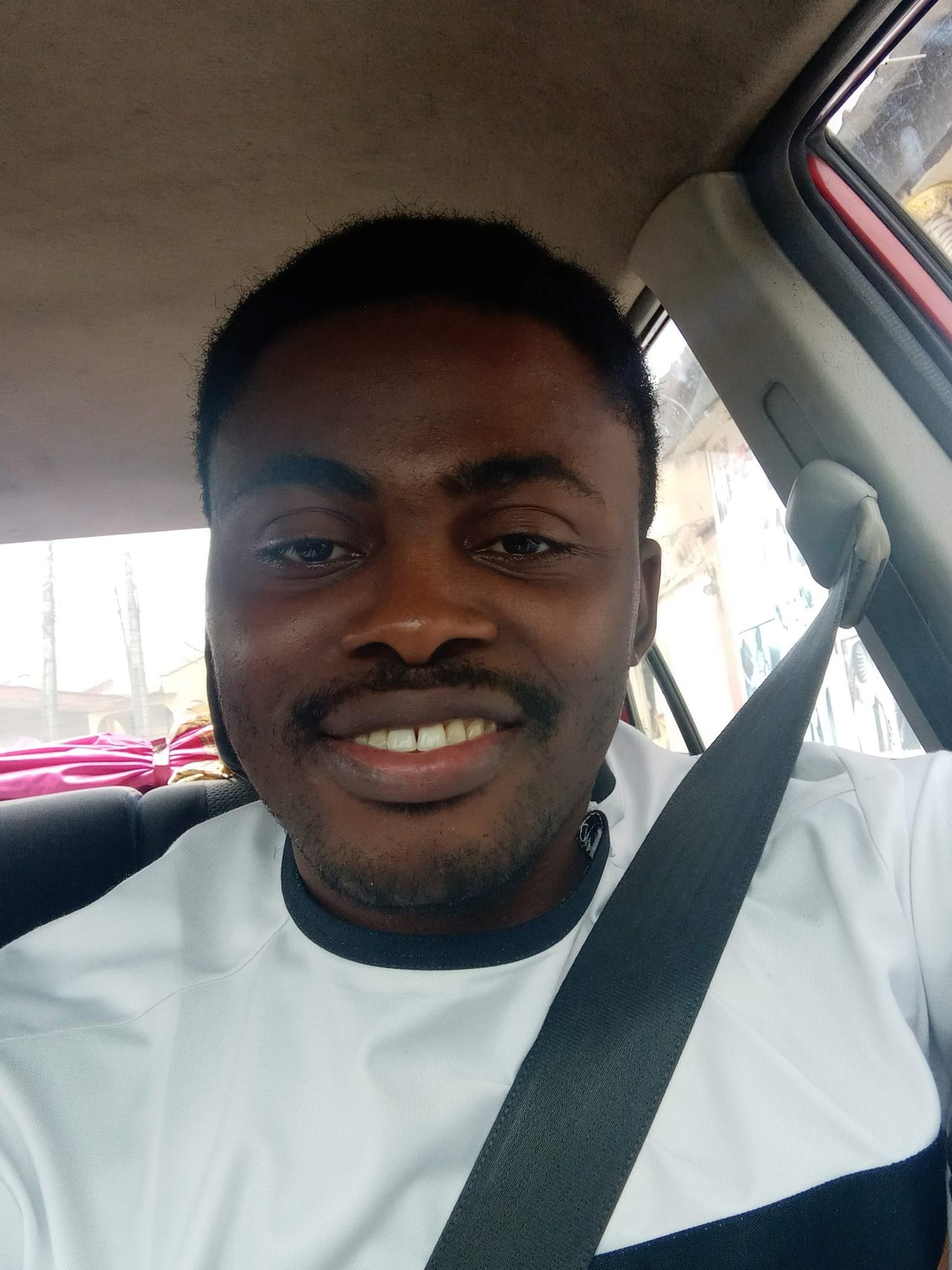 MY INTRODUCTORY POST

Hello everyone, I am new here and this is my first post. I am very delighted to have this amazing opportunity to build network of great people.

I am supper excited to have gotten a helping hand from @kenechukwu97 who gave me soft landing.

I am a banker, Network engineer in a financial service institution. You make the money we preserve the money.
football(a proud Chelsea fan)
---
Newbie: @victorg30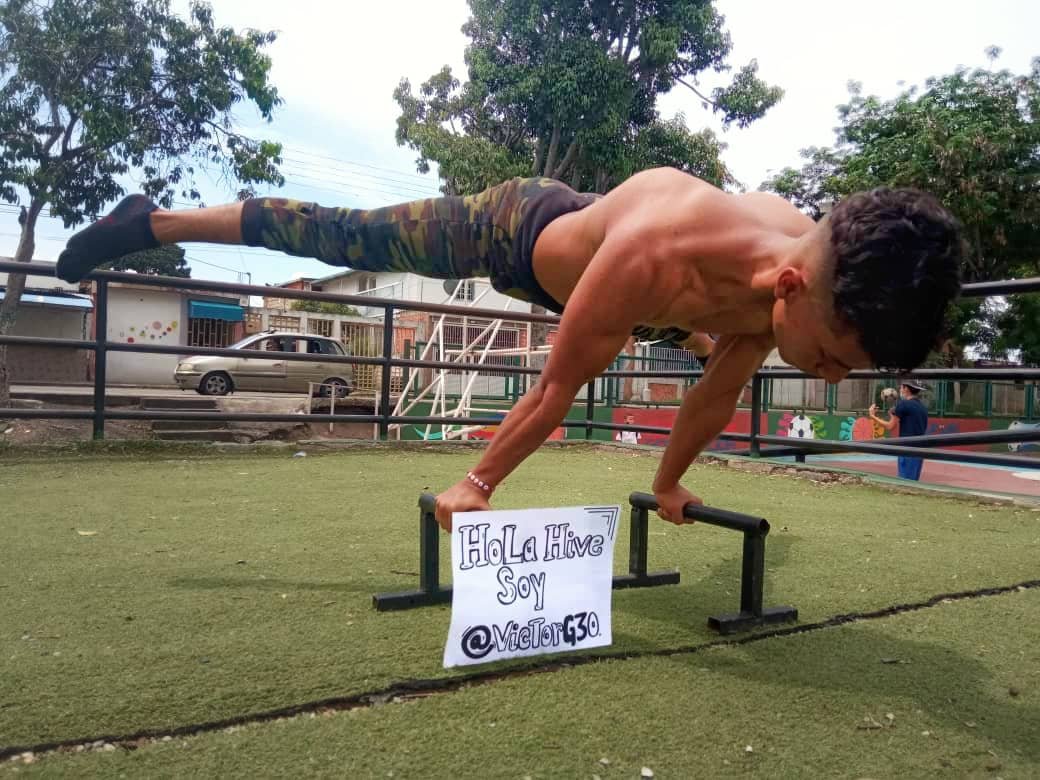 Hola #Hive yo soy Víctor/ Hi #Hive i am Víctor [ENG | ESP]

Hello friends of hive, my name is Victor Guerrero, I'm from Venezuela, Aragua State, I'm 16 years old, I study 5th year mechanics of maintenance, I like photography, architecture and drawing.
---
Newbie: @konsensi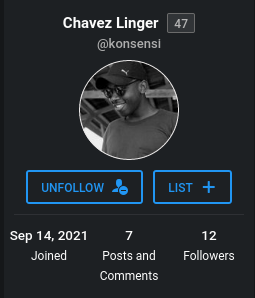 #Iamalivechallenge - Day 1

Hii Everyone My name is Chavez Linger. I am a 23 year old part-time student at the Anton De Kom University. I am currently studying sociology with the hopes of one becoming a high school teacher. Becoming a teacher is one of the things I've really wanted to do throughout recent years and have always wanted to be put in a position in which I could spread knowledge and receive it too. In my spare time I'm a photographer. I've been doing photography for 3 years now and it's changed my life so much. I've found great enjoyment making pictures and capturing the beautiful moments that people share with each other.
---
Newbie: @doctorfate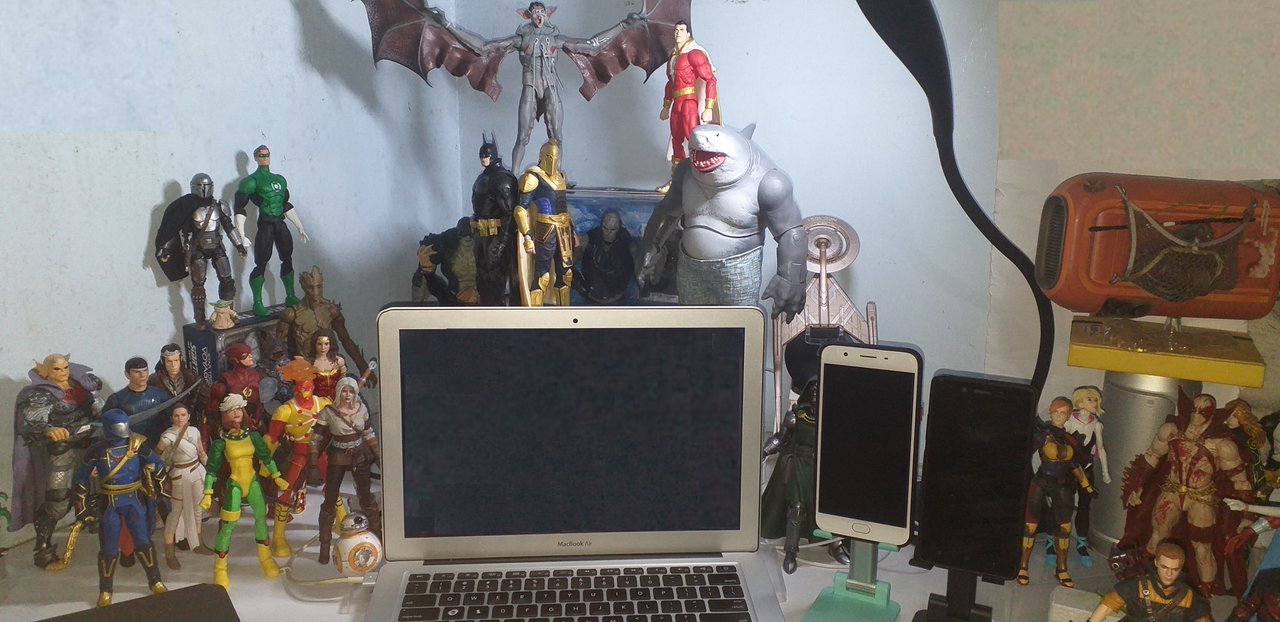 about me #intropost

Hello! I am Doctor Fate, a veterinarian who is currently crazy about collecting action figures. My collection exploded to a mind-boggling level within the past three years, and sometimes I don't know what to do about them anymore, especially regarding the immense space they're taking up in my small room and the thought of having to clean all of them regularly!
---
Newbie: @twotonwaffle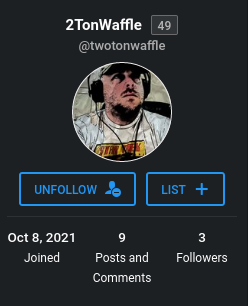 It Has Begun

Yes, the title may be a bit dorky as it's a line from a classic movie, Mortal Kombat. One would say I am a nerd and you know what, that's perfectly fine by me. I embrace that title as it's who I am. I've always been into the nerdy side of things like, watching Doctor Who with my parents as a kid. We're talking way back in the day when they played episodes on PBS. Getting our first computer and being amazed by the awesomeness of DOS6.2 and coming into the world Windows 3.1. Yes, I'm dating myself but I think the late 80's and early 90's was a very interesting time when started to play around with the very early days of the internet and now looking at how far we've come in such a short amount of time.
---
Newbie: @kalyanov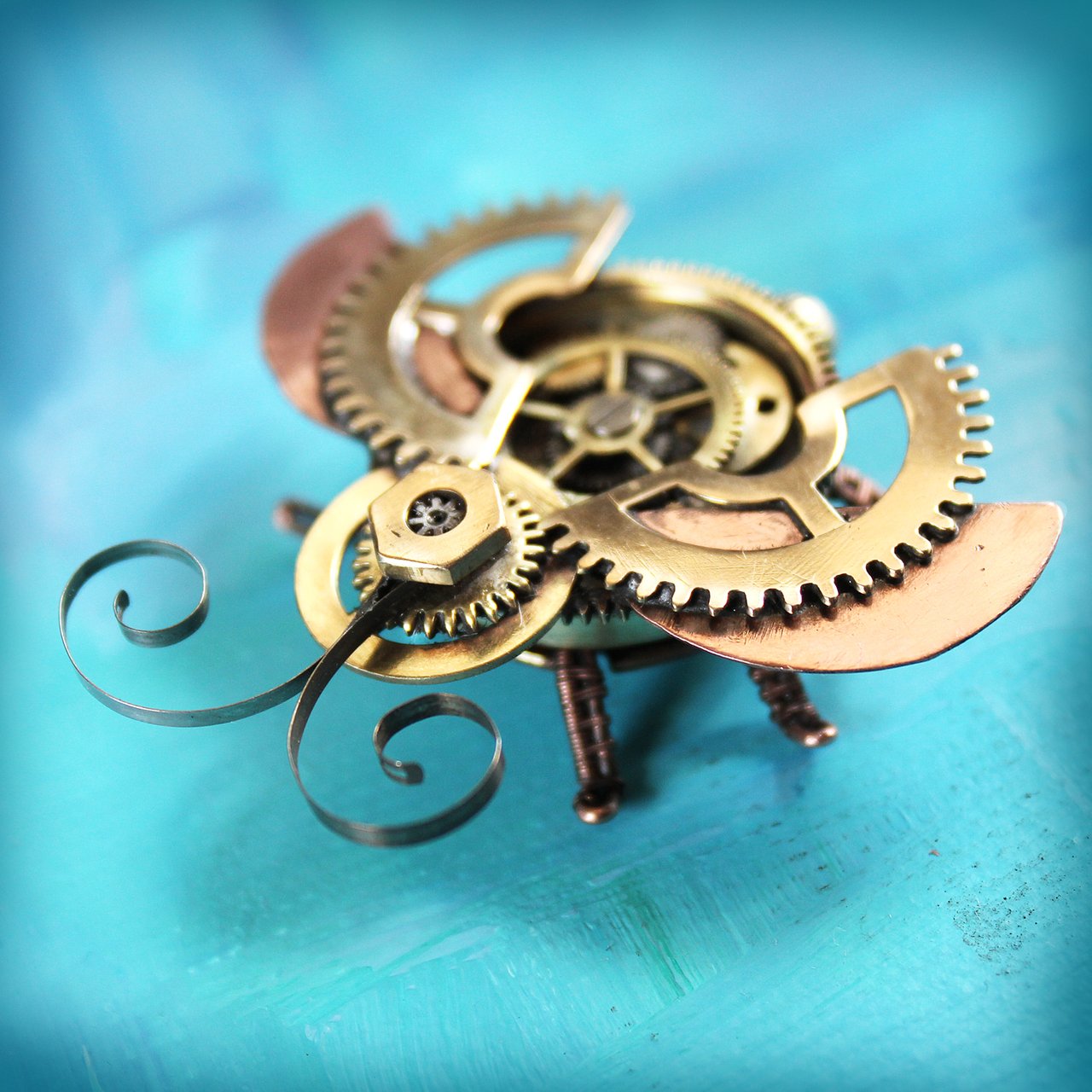 Let's introduce ourselves!

Hi guys. My name is Igor. I'm from Ukraine. I am an artist-designer. I love the Steampunk style very much. I make handmade products in this style.

Here is some of them:
---
Newbie: @skywalkerr76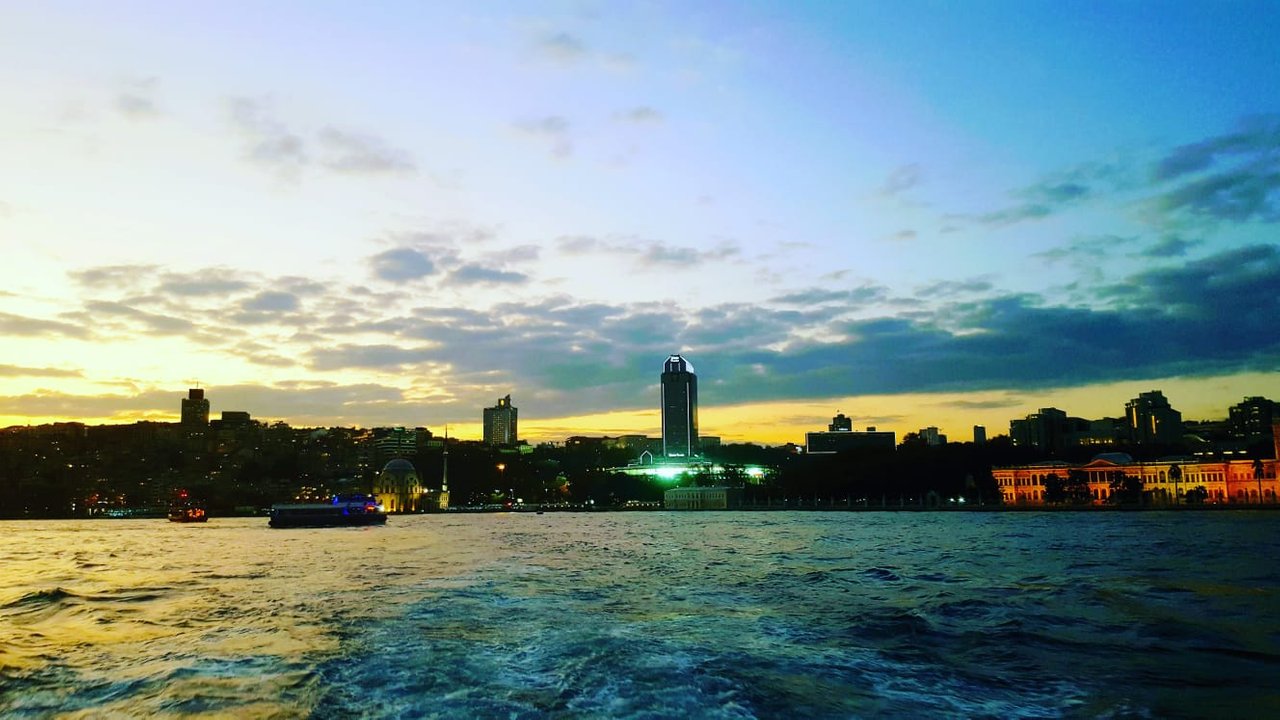 Diving into Hive World to become a Hiver!!

Hi All,

This is my first post on the Hive Blog; as I have been maybe in a little bit hurry to dive in to the blog, accept my apologies to be posting some apprentice stuff.

Well, as a start, my name is Sezgin (44 years old), and I live in the beatiful city of Istanbul (if traffic jam is not taken into account:))
---
Newbie: @lorimusic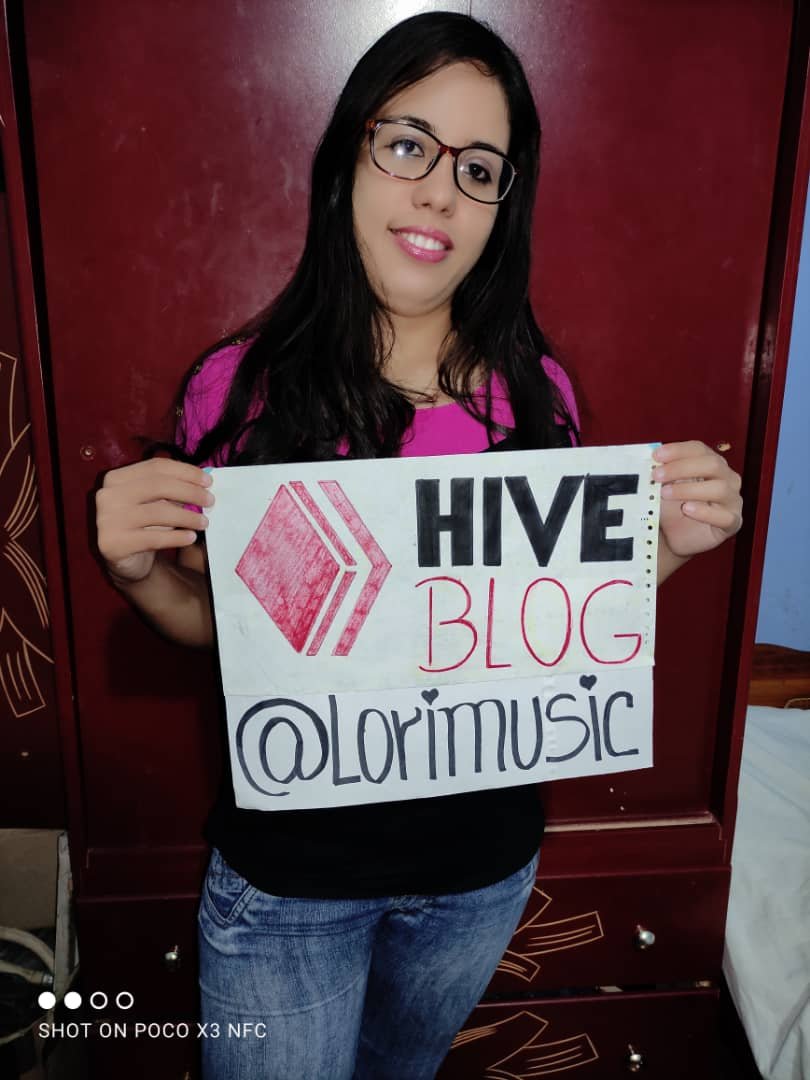 [ESP-ENG] Mi Introducción a HIVE BLOG - My Introduction to HIVE BLOG @lorimusic

I proudly feel at this time for having the happiness and privilege of sharing on this platform called HIVE BLOG together with the different communities that make it up, a cordial greetings and a big hug to all my friends of this beautiful platform, I present myself before you , my name is Loriannys Ruiz, I am 24 years old, Born on August 16, 1997 in Venezuela, Sucre-Cumaná.
---
Newbie: @moonlight30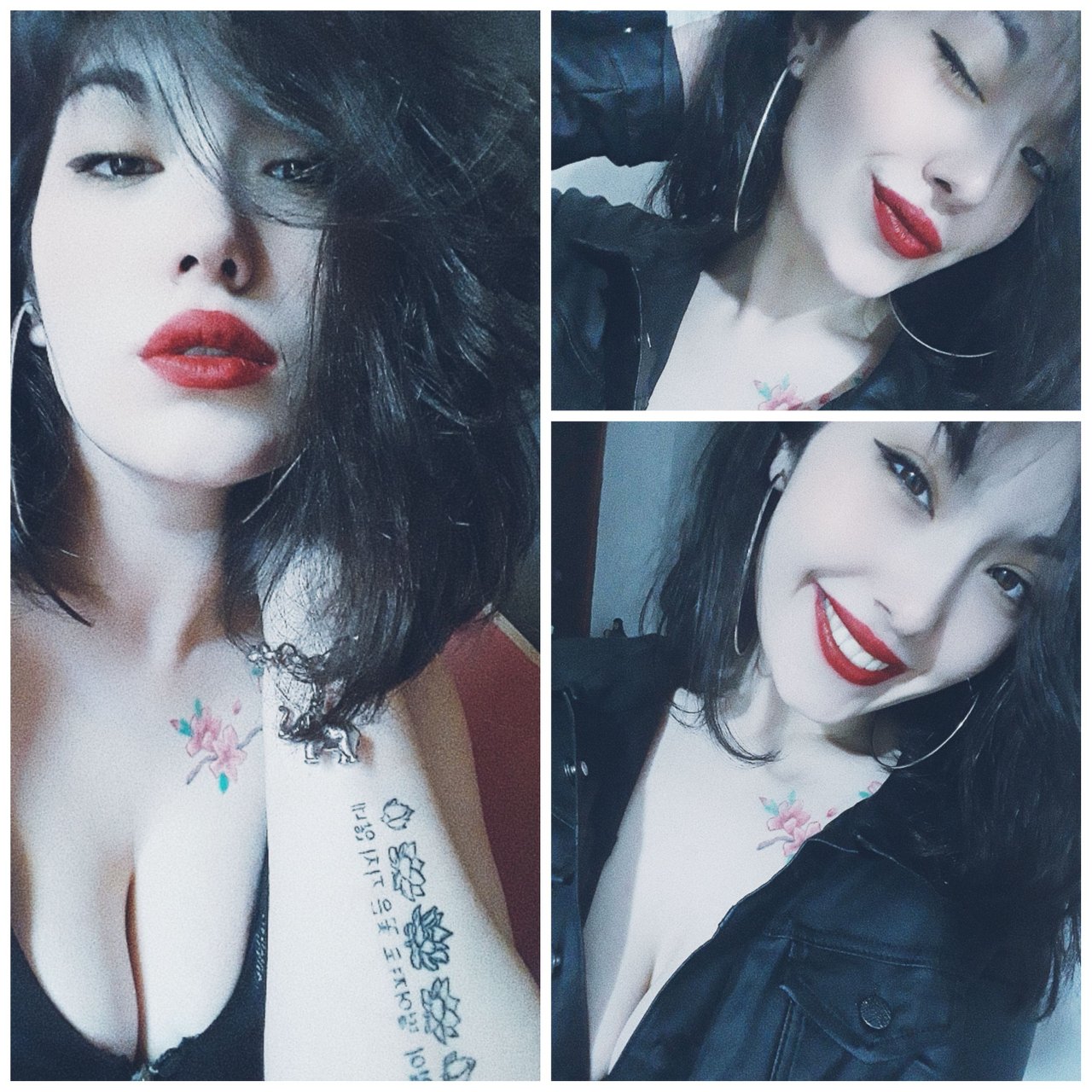 This si me💕 / Esta soy yo💕 [ENG/ESP]

Hi everyone! This is my first publication, so I take the opportunity to introduce myself, tell you a little about myself, and what I'm going to share on my blog.
---
Newbie: @hitmaneo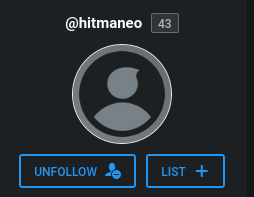 Official introduction to this community

My name is Peace Friday Ukpong, i am a native of Mkpat Enine Local Government Area Akwa Ibom State in nigeria..

I am a Nigerian and I live in the city of Uyo. I was born on 27 of october 1997 .I am a simple dynamic,discipline,and I think am beautiful and a peculiar person.I speak English fluently and my local language. I really love exploring new environment,taking new tasks and observing nature give to man kind,i specifically different from my siblings, we are 5 in numbers and am the only daughter observance and good in imagining things which make it my first hobby.
---
Newbie: @ronymaffi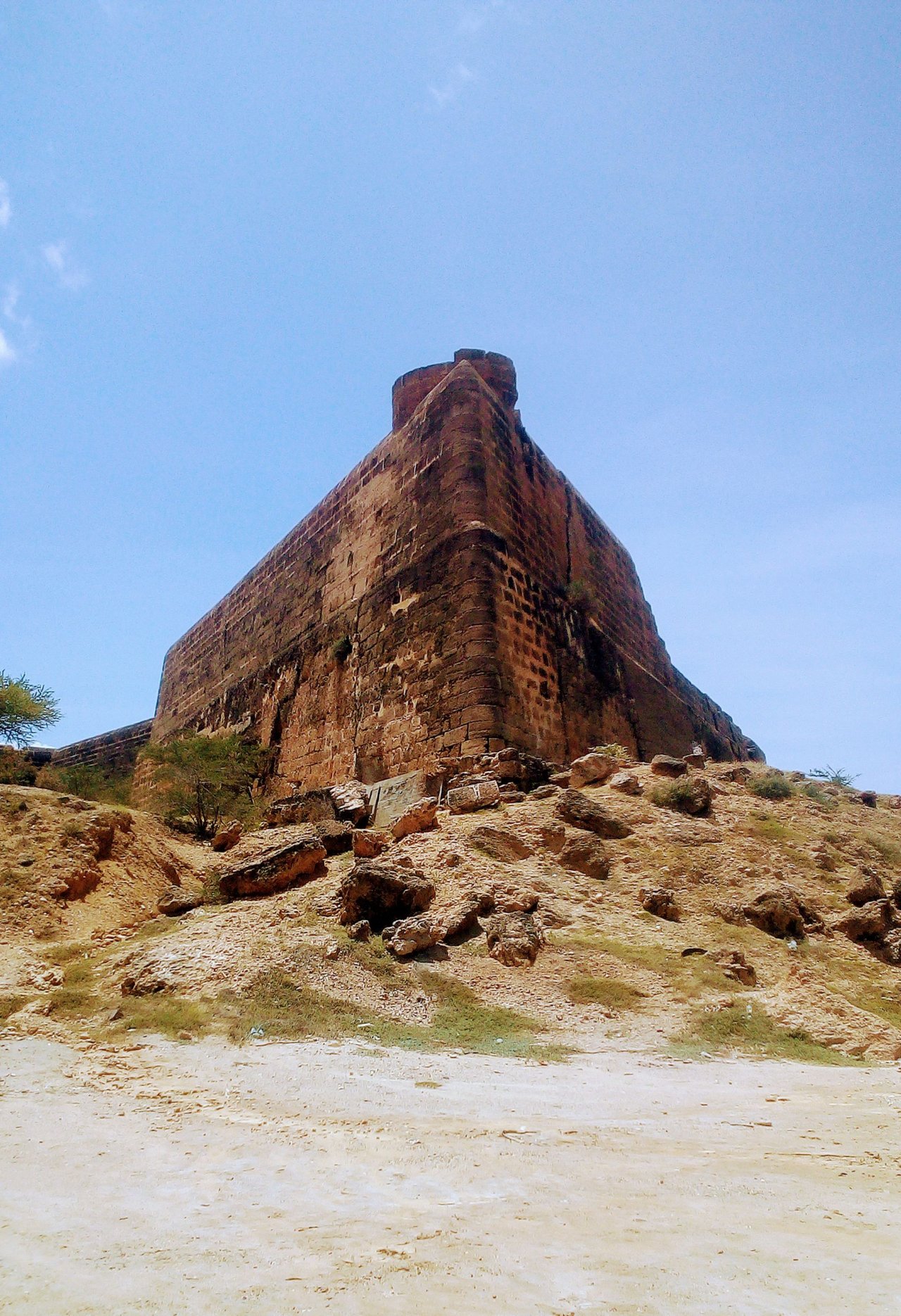 Mi introducción en hive / my hive introduction

Hello there!! great hive community. Before introducing myself I want to say that it is a great honor and a real pleasure to be part of the hundreds and thousands of people who interact daily on this platform.
---
Newbie: @luciana31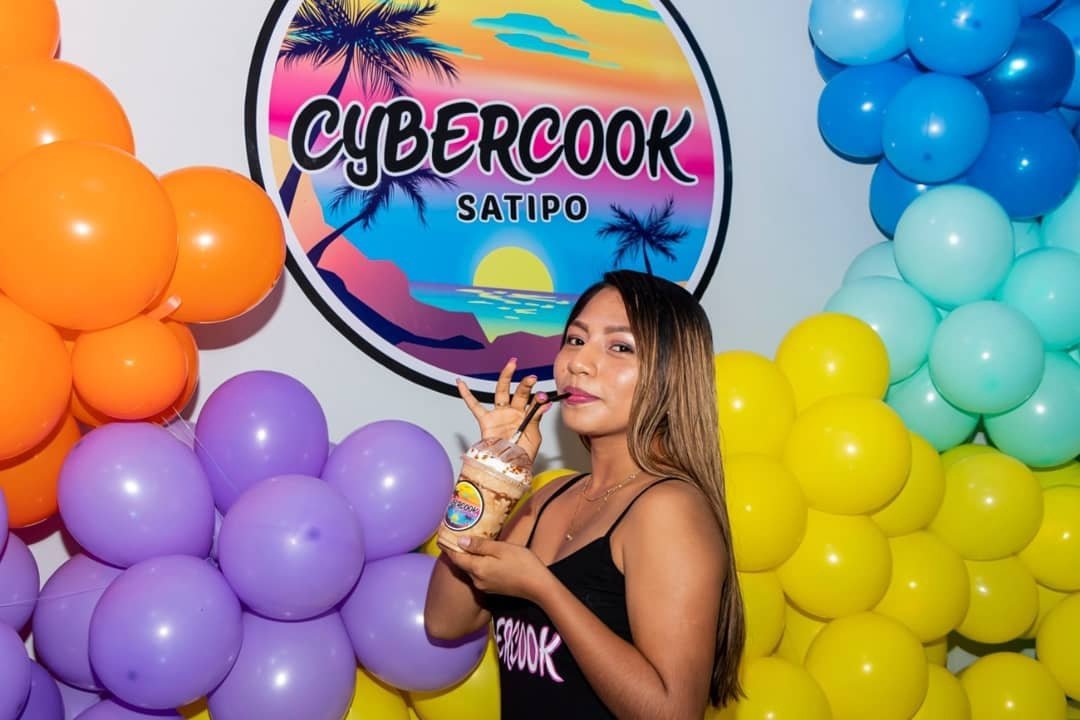 [ESP/ENG] Mi presentación en la Comunidad de Hive / My Presentation in the Hive Community

Hello Everyone, first of all thanks to Hive for allowing me to meet you and be part of your great community, my name is Luciana María Lopez, I am 20 years old, I am single, I belong to a great country called Venezuela, specifically in Ciudad Bolívar; which was my birth rate. I am a very humble person, sensitive of heart, creative, charismatic; I consider myself optimistic, I like to fight for what I want, I do not give up easily, a faithful believer that every effort has its reward, I am passionate about reading especially the novels of "drama" and "love", they inspire, relax and dispose me my imagination to fly, besides all this I like to study in my free time.
---
Please help us welcome our newbies! Hopefully, they will have an awesome stay in the platform and they will be here for long. To the featured newbies, your Hive and OCD family welcome you with open arms! Have a blast!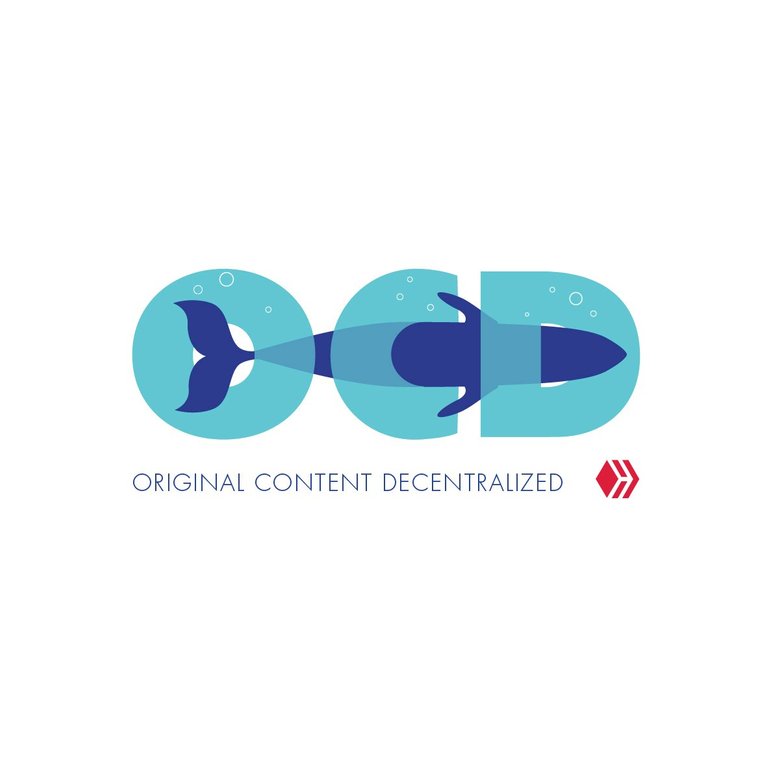 OCD Has a Hive Witness ... @OCD-Witness!

@ocdb supports community curation!
You can delegate to @ocdb for daily liquid hive returns from curation rewards - check out thegoodwhales.io.