Hi! My name is Trevor Petrie and I'm from Bendigo in Central Victoria, Australia.
I am new here on Steemit and I'm really excited to be part of this amazing community.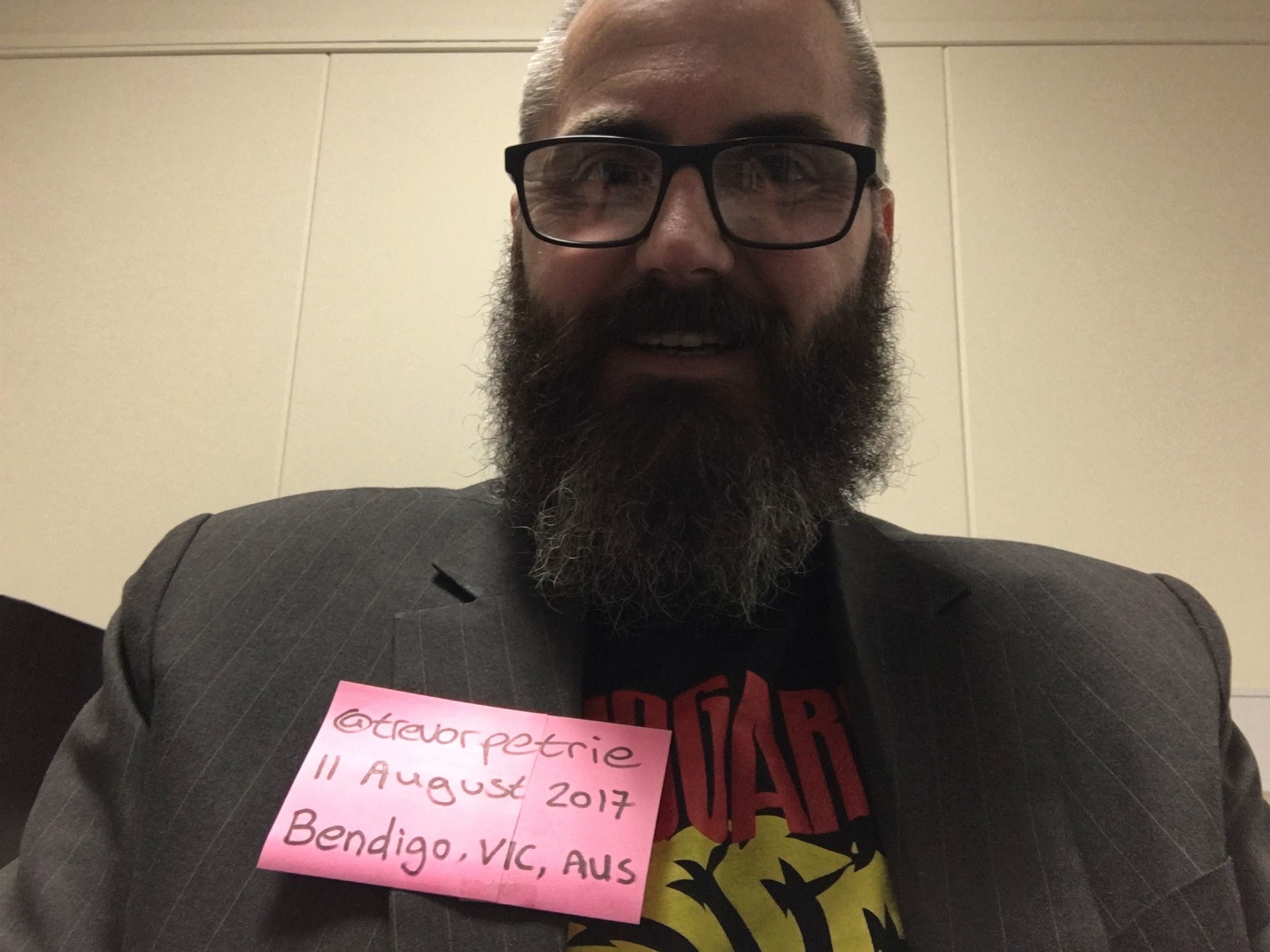 [Me rocking BandShirtFriday]
I am a songwriter and performer foremost and I play original Indie Folk-Rock music, both solo acoustic and with my band "The War of Ideas". I have been writing and performing since I was in my teens (circa 1993). In 2004 I formed an alternative rock band called "Anti Social Commentary". We recorded and released 3 EP's in 2004, 2006 and 2013 and tracked a full length album in 2008 which sadly never saw the light of day.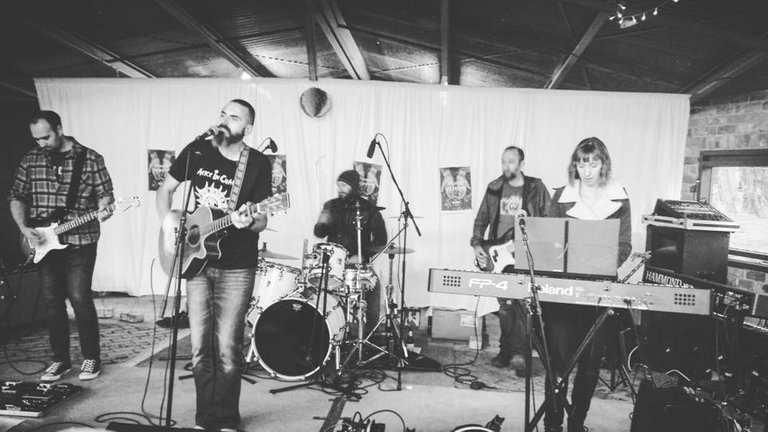 [The War of Ideas @ Folk For Refugees 2017]
In 2015 I formed a new band and released my debut solo EP "Lion In The Closet". The title track is a song very close to my heart as it describes my experiences and my journey through anxiety and depression; from admitting there is a problem to finally breaking the negative cycle.
[Lion in the Closet animate music video]
Music is my passion and my biggest fear is not giving it everything I have. I don't want to look back later in life and wish I had put in more effort. It is what I love doing and it is where I feel I can truly express myself.
My creation process generally takes place in my home studio which I refer to as "Golden City Sound". It's a fairly simple setup, a notebook a 16 channel digital interface and some outboard effects and I mainly use it to demo my tracks. I'm working towards becoming an engineer but I still thoroughly enjoy going to a professional studio and I'm excited to be working with Erek Ladd next month to record an EP with "The War of Ideas".
Thanks so much for reading my introduction. I'm excited to be here and to join the community and I look forward to meeting you.
Cheers! Trevor