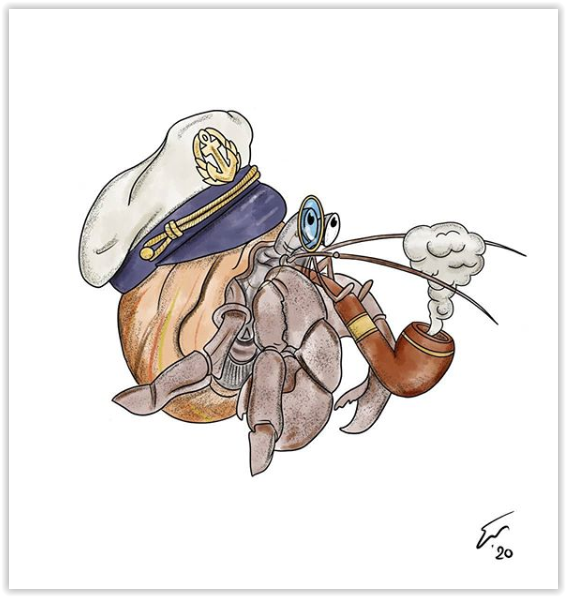 Un altro dei miei strampalati animali marini!
oggi è la volta di Mr.Crab un paguro capitano di una nave da crociera che solca i mari dei caraibi.
Sempre con la sua pipa in bocca osserva il mare dalla sua torretta di comando.
Another one of my crazy marine animals!
today is the turn of Mr. Crab a hermit crab captain of a cruise ship that plows the Caribbean seas.
Always with his pipe in his mouth he observes the sea from his command tower.
Enma art
The image in this post is propriety of the author