ReggaeSteem Bob Marley Tribute
February 6 was important day in reggae culture history as we celebrated the life of living legend, Bob Marley. We all know the importance of this cultural face in reggae history, and the impact which he left for future generations of artists and reggae musicians alike. His presence in reggae, culture and Jamaican history shall always be remembered as one that was primed on transcending to deeper depths and finding the roots which have since emerged to new heights. The legend of Bob Marley shall live forever.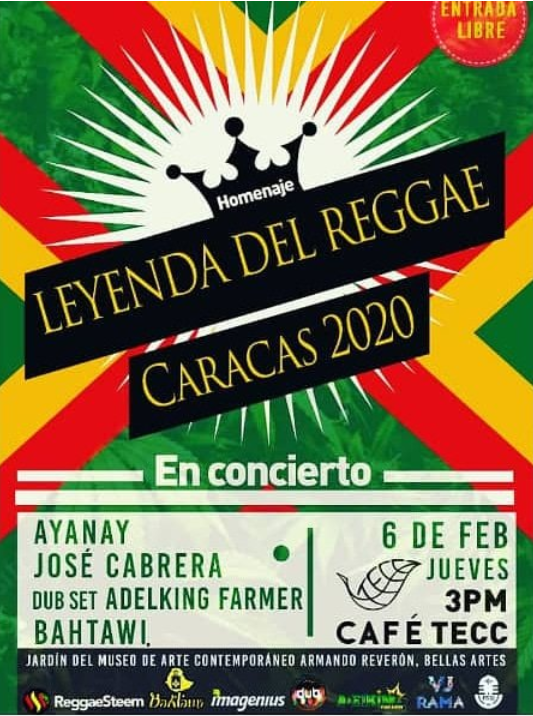 ReggaeSteem/STEEM powered event sponsored by some familiar names
On this date, February 6, a group of talented musicians, one of them being a ReggaeSteem Ambassador @joseacabrerav shared a reggae tribute in honor of the legend himself. The event was held in Caracas, Venezuela – the first reggae culture event outside of the Caribbean powered by STEEM, JAHM and ReggaeSteem - BIG UPS!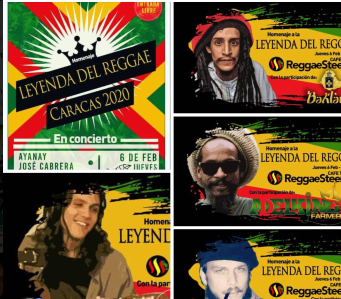 Featured Artists
This tribute would not have been possible without the entire ReggaeSteem community and team, and especially not without @roger.remix. Roger has worked hand-in-hand with Jose regarding this initiative and has made a dream become a reality for the young and talented aspiring musician @joseacabrerav. The project specifically seeks to share the one love vibrations while also raising awareness of the Rastafari movement, Reggae Music, and also stem beyond Jamaican culture by transcending cultural and international boundaries.
You can see a few of the updates from @jose himself in the links below. If you've been following the feed, he's also been trending on ReggaeSteem for some time, too.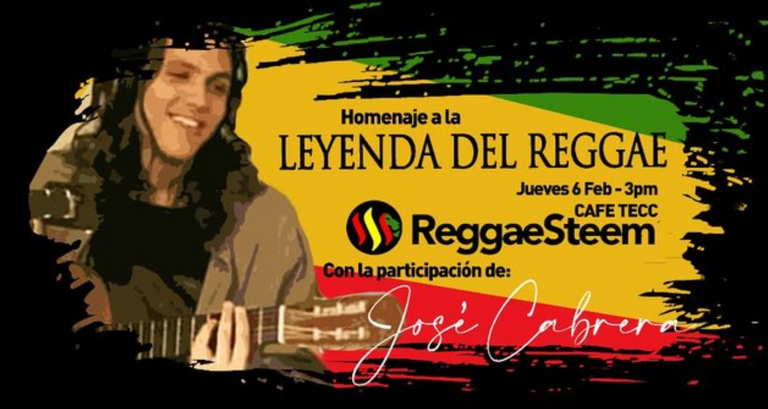 These sort of events outside of STEEM and outside of the Caribbean require a lot of work to overcome hardships along the way that arise simply due to random chance. The success and quality of the event goes to show that anything is possible with hard work, dedication, and a team supporting you every step of the way. Congratulations to everyone who was involved for putting on such a high quality reggae music event to share and spread the one love vibes we all so dearly resonate with!
Nothing but Respect!!
Ya Mon
Vote JAHMfest on CoinMarketCal.com below!
EZ PZ JAHM BOUNTY: Vote JAHMFEST on CoinMarketCal.com
Welcome to ReggaeSteem!

|Web|Tribe|Telegram|Twitter|YouTube|Discord
---
Posted via ReggaeSteem | Reggae Culture Rewarded