I promised myself I'd post something on CTP Talk every day this week and it's already way past my bedtime...
So here's a photo of one of my "other lives" when I'm not earning crypto - the college teacher in Hiroshima! Today I filled the board with the writers we've studied this term in preparation for the end of term exams.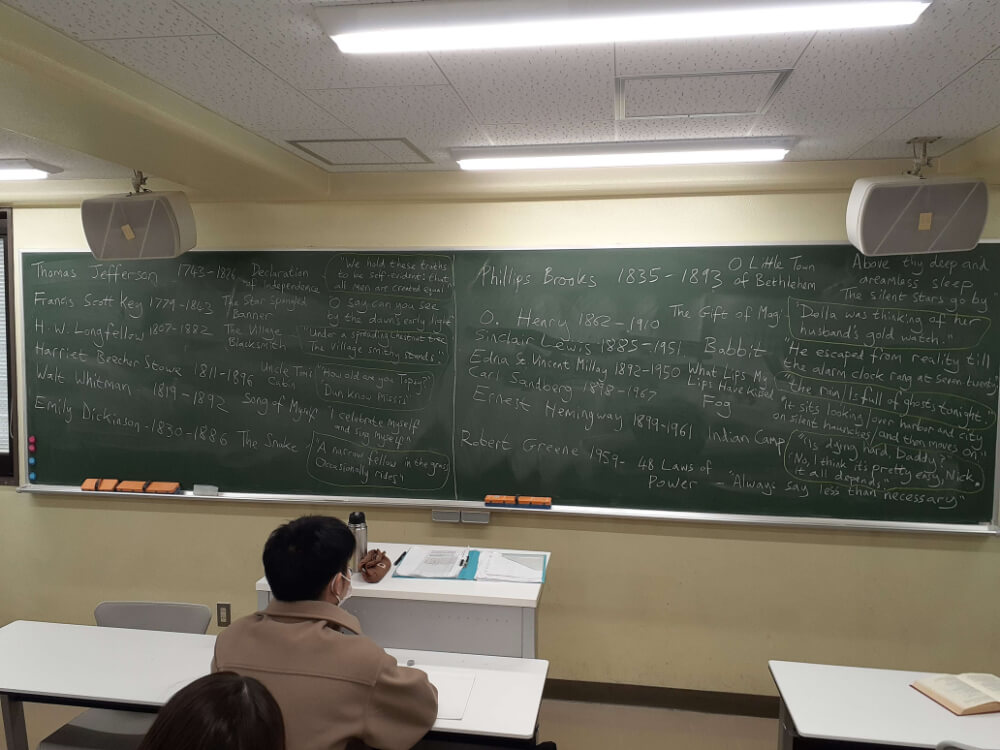 Most of this was completely new to the Japanese students in the class. We were only able to read an extract from the novels, or a poem or two by the poets.
I included a Christmas carol for our last class in December, O Little Town of Bethlehem. None of them had a clue where Jesus was born. One suggested it might have been in America! To be fair, one of the students did say Israel, but many of them had never heard of Bethlehem.
I couldn't resist finishing the course with a look at Robert Greene's 48 Laws of Power, with a "Test the Teacher" challenge to see if I could remember what the laws were when they called out random numbers between 1 and 48.
Right, job done!
Good night.