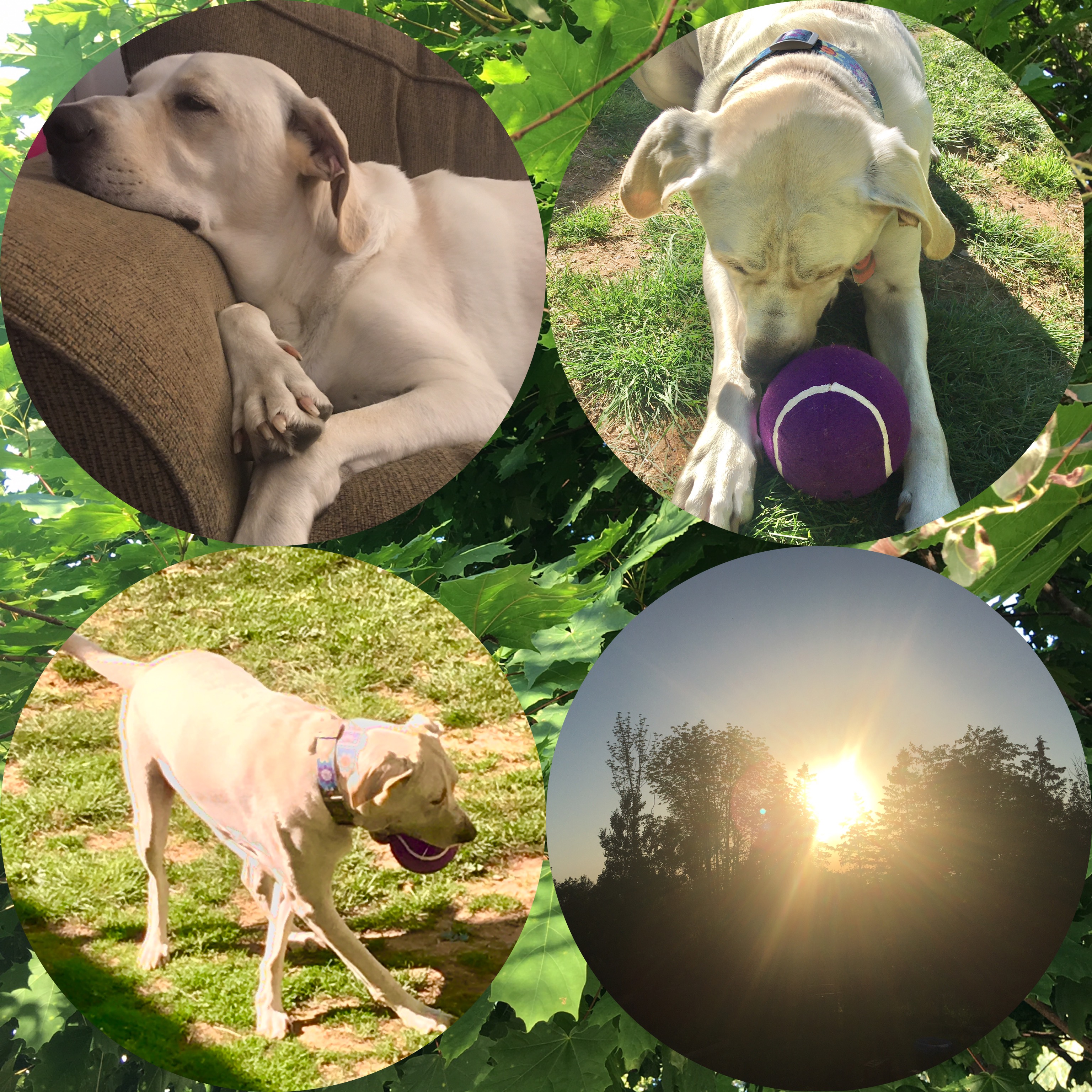 "Dog's Life and Human's Life"
Since we started having the pandemic and are spending time at home more than before, I noticed that my dog's behavior has changed.
He looks more calm and happy than before because he can spend more time with family. I think most pets are having nice times with their family. Before, almost all pets stayed home by themselves for long hours. I think animals are very easy to adapt to new situations or environments. Humans are not really, unfortunately. Humans struggle through change.
By the way, we have very hot nice summer weather in Nova Scotia, Canada. Our summer is pretty short so we have to enjoy this beautiful weather. I am happy that I can dry my laundry and food outside. Also, my vegetables are growing very well in my garden. I can't wait for harvest season but I want summer to stay as long as it can.
"犬の生活と人間の暮らし"
パンデミックの状況下で自宅にいる事が前よりも多くなってからは、犬の態度に変化が起こりました。
一緒にいる時間が増えたからか、わたしの犬は前りも落ち着いていて嬉しそうです。きっとほとんどのペットたちが、前よりも飼い主とのステキな時間を過ごしているのではないでしょうか。こうなる前、ペットたちは一日のほとんどを孤独に過ごしていたのだと思います。動物は状況や環境に合わせて変化するのが早いですね。人間はというと、残念ながらそうではありません。人間は変化に対してかなり苦しみもがきます。
話は変わって、このところカナダのノバスコシア州では夏のいい天候が続いています。ノバスコシアの夏は短いので、今のうちにこのいい天気を楽しみます。洗濯物や食べ物を外に干せるので嬉しいです。庭の野菜もいい感じに育っています。収穫の時期が待ち遠しいですが、夏がなるべく長く続いて欲しいという気持ちもあります。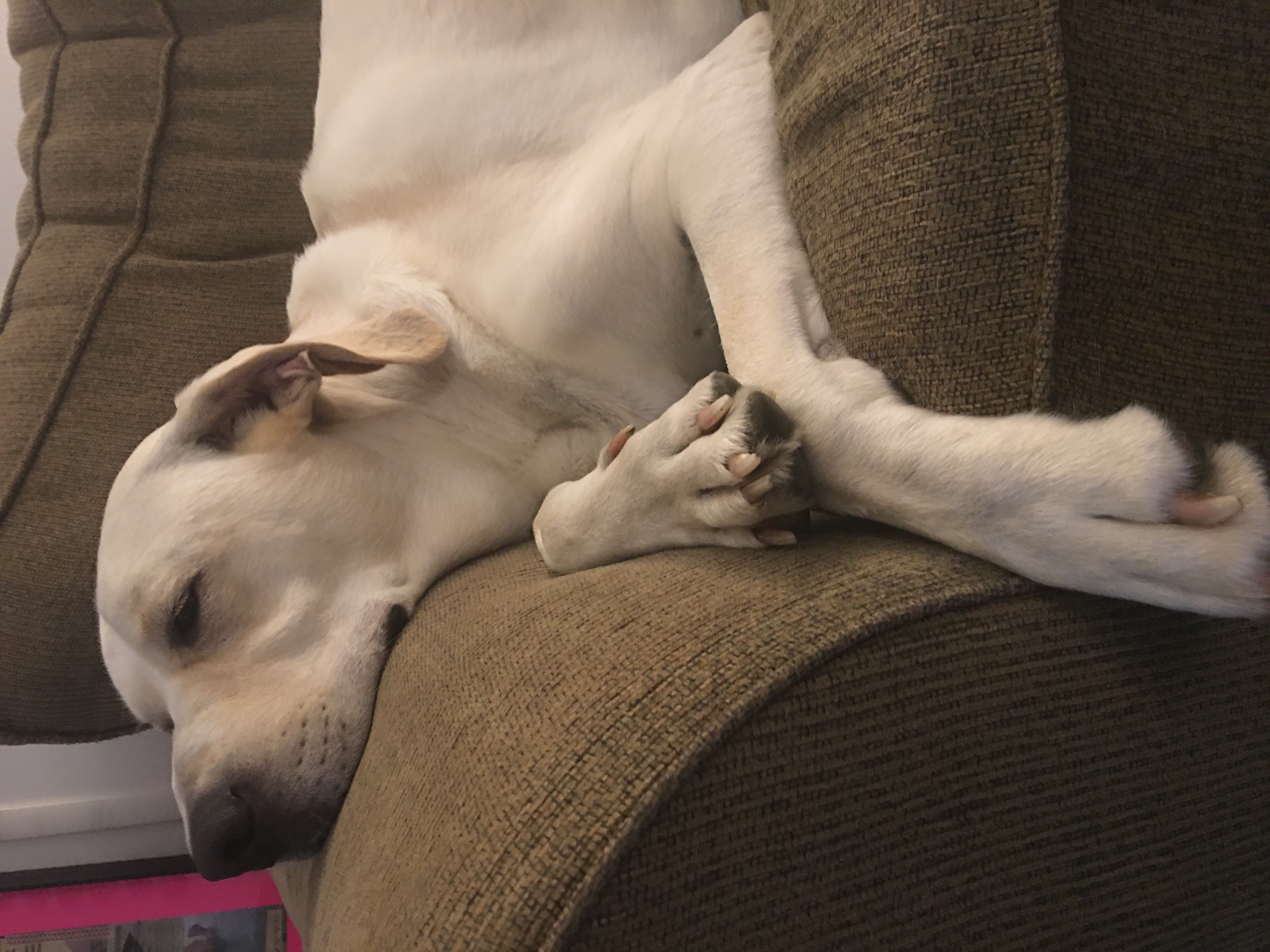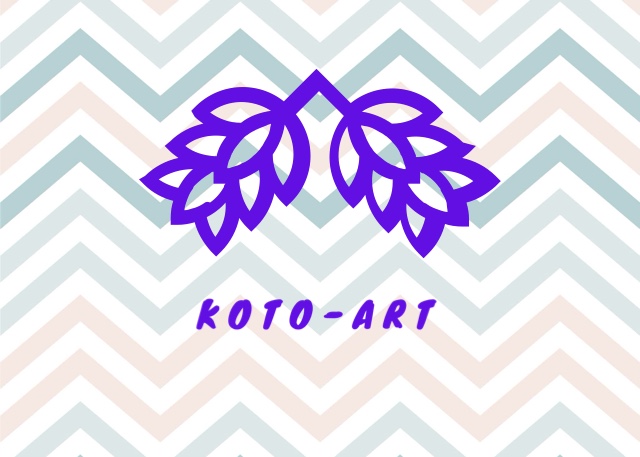 My Site: https://koto-art.wixsite.com/mysite-1