Reliance Jio's Awesome plan: Set top box and TV will be free in 1299, learn all the plans details
Reliance plan- Jio Giga Fiber |Jio Fiber Welcome Offer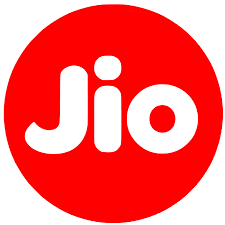 Reliance Jio Company of Asia's largest businessman Mukesh Ambani launched its broadband service Jio Giga Fiber on Thursday. Reliance has offered a minimum internet speed of 100 Mbps at a monthly rental of Rs 699. Also, Bluetooth speakers on the plan of Rs 699 and HD TV (HD TV) will be free on the plan of 1299. Jio Giga Fiber plans are available from Rs 699 to Rs 8,499 monthly. Jio is also offering welcome offers.
These are monthly plans
1 Bronze Plan - Rs 699 - In this plan, customers will get Bluetooth speakers. This plan will get 100 Mbps and 1200 GB. Its annual plan will be available for Rs 8,388.
2 Silver Plan - Rs 849 - In this plan, a Bluetooth speaker of Trump 2 will be available. This plan will get 100 Mbps and 2400 GB. Its annual plan will be available for Rs 10,188.
3 Gold plan - Rs 1,299 - 24 inch HD TV will be available free in this plan. This plan will get 250 Mbps and 12000 GB. Its annual plan will be available for Rs 31,176.
4 Diamond Plan - Rs 2,499 - 24 inch HD TV will be available free in this plan. This plan will get 500 Mbps and 15000 GB. Its annual plan will be available for Rs 29,988. Read morehttps://www.localknowledge.info/2019/09/reliance-plan-jio-giga-fiber-jio-fiber.html?m=1