A friend once told me, had she have spare time she'd watch Kdramas nonstop. With the enhanced community quarantine, ecq, going, her wish is now granted. She'd been watching Kdramas nonstop one episode after the other, one series after the other.
It has been more than a month that we were locked-up in our homes. But i do not complain. Well except for the fact that being contained in our homes means having limited financial resources. Uhm, but that is for another post. Anyway, staying home for this whole period is well okay for me. Like my friend who spends her days watching kdramas nonstop, i do convert some of my sleeping time to well, uhmm, watching kdramas as well. She has been a great influence at my being hooked watching kdramas too. She did not have a hard time convincing me to try watching since I am doing nothing anyways.
According to wiki Korean dramas, more popularly known as K-dramas, are television series in the Korean language, made in South Korea.
Korean dramas are popular worldwide. No worries about language difference because they are kind enough to include subtitles in it. I know a few people who hated foreign films with subtitles saying it becomes tedious to read while watching. But i disagree. I enjoy reading the subtitles and listening to the language. It is fun to hear other languages and still understand what they are saying.
So, yes kdramas has become a trend and it should be. I personally am hooked at watching it. One episode after the other. One series to another. They are entertaining. Storyline are somehow unique, plus the artists are a sight to behold. Definitely, watchig kdrama is a good way to not get bored during this quarantine situation we are in.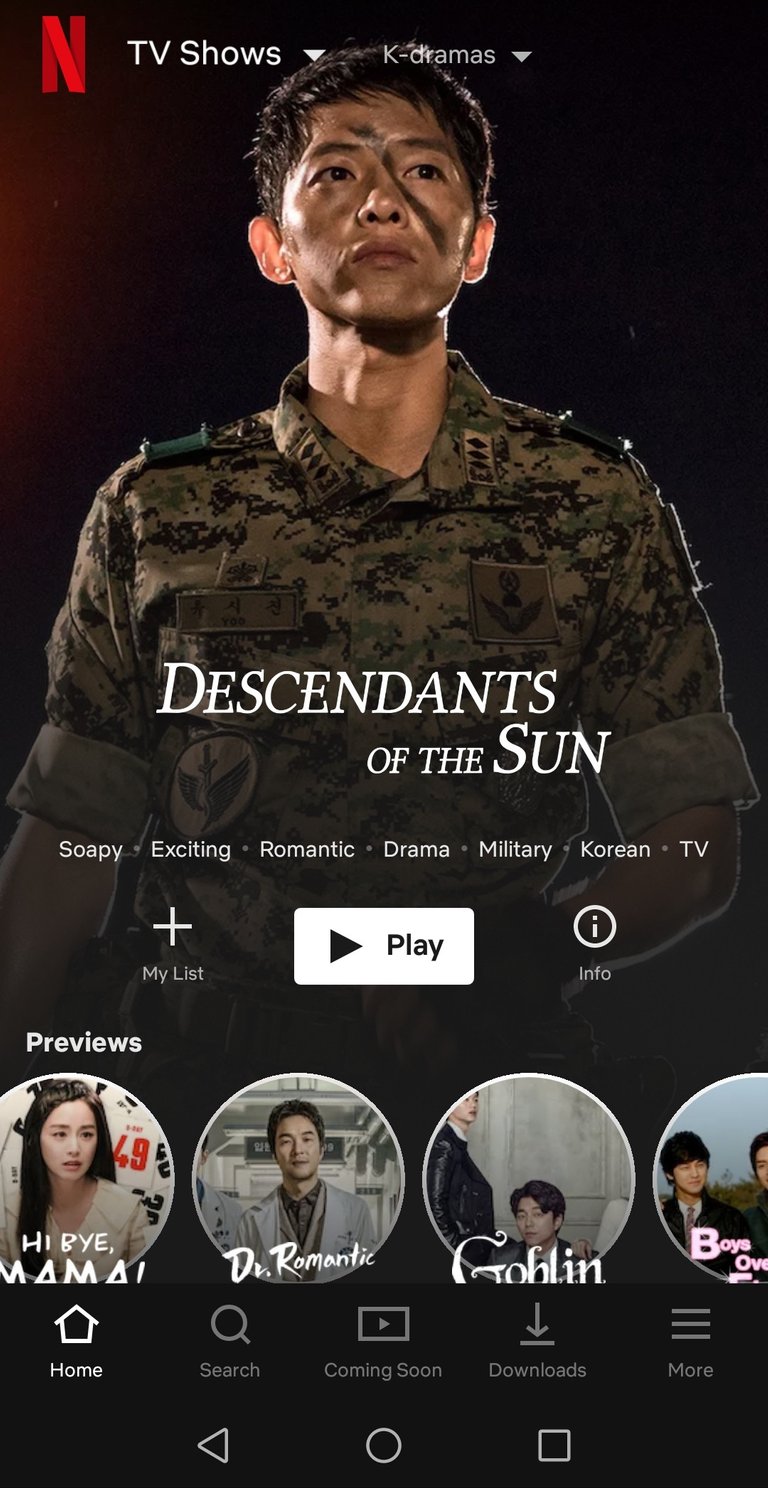 my screenshot
From Crash Landing on You to Replay 1988 to itaewon Class to Goblin to Sky Castle to Descendants of the Sun to..... Well i could enumerate all those kdramas I have watched and plans to watch but it could just probably fill up all the space in this post. Lol. So what else is there? Actually there are a lot! Like really so many options. There are hardcore drama, romantic comedy, social issues, horror, action, etc. Thanks to Netflix, Viu, Kissasian, Youtube and whatever platform is out there for providing such entertainment.
Have you ever watched kdrama? Do you like it? What Kdramas have you watched? Are you up for some kdrama?