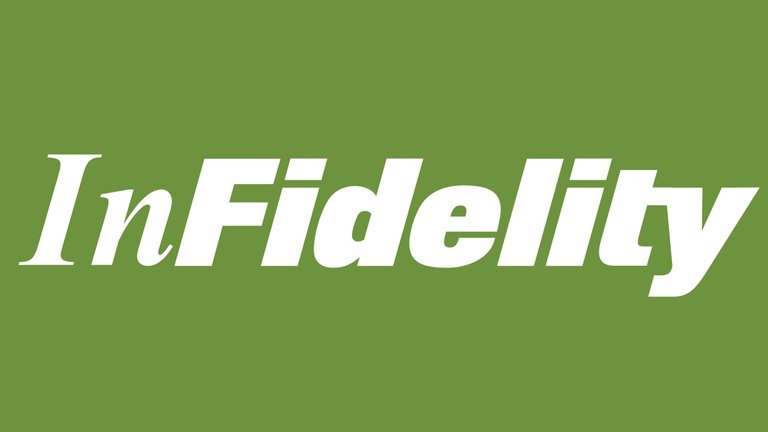 Fidelity drops 13 million short shares onto the stock market yesterday (Oct. 29th, 2021) with small notice until the next day, when keen Retail Investors spotted it. Fidelity, darling brokerage of Retail Investors after the January 28th Robinhood BUY button treason was slow to respond to initial queries from Investors regarding this and soon suffered a deluge of angry questions on Reddit and other Social Media platforms.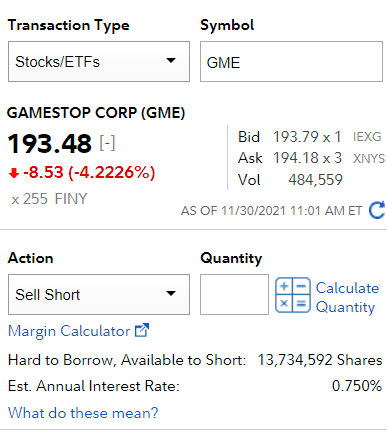 Hard to Borrow, Available to Short: 13,734,592 Shares
A likely story
A likely story is the view of Retail Investors, who are skeptical of the response from Fidelity and have fought for more market transparency during the last year.
The r/fidelityinvestments subreddit has tried to contain or delete numerous postings to quell angry Investors, like putting spilled milk back in the bottle. Fidelity stated:
"Today, 11/30, our trade ticket reflected an incorrect number of GME shares available to short. After researching the volume with our lending services team, we were able to identify that the root cause was an incorrect entry of the number of shares available to short by one of our external counterparties. The issue was fixed by 12:10pm ET today. The GME shares available to short is now correct on the trade ticket.
We can confirm that the number of shares borrowed never exceeded the actual amount that were available.
Our lending services team is reviewing internal policies to better understand how this error happened. We understand that you place a lot of trust with at Fidelity and we take this matter seriously."
Demand the counterparty be exposed
Investors have been quick to demand the counterparty be exposed, although this is unlikely to occur. This has led for calls for this to be reported to the appropriate regulators as it is uncertain whether Fidelity checked these shares were legitimately borrowed. Top commenter u/OnePointZero_ says "NAME the lending counterparty. List ALL of them. Enough is enough.". and seems to have the sentiment of the subreddit Retail Investors.
Calls for DRS are Heating Up
Calls for DRS are heating up. DRS or Direct Registration takes shares out of the DTCC and the street name of the Broker, in this case Fidelity and assigns them directly to the Investor. This overall on a large scale would make it even harder for Brokers to find shares to short the Gamestop stock with.
How will Fidelity respond?
How will Fidelity respond? at this point the response they have provided has done nothing to quell the anger of Investors. As a darling of the Investment community, this could impact revenue. Fidelity would be wise to respond openly about this with full transparency or potentially suffer the same fate as Robinhood which saw a mass exodus of it's users.
December 1st Update
A December 1st update from Scott Ignall - Head of Retail Brokerage at Fidelity posted to the r/fidelityinvestments subreddit reads
"Hello everyone.

I wanted to provide a quick update on the number we provided regarding GME (GameStop Corp) shares available to short.

As you know, one of our counterparties provided an erroneous number for GME. We have been in touch with this firm and based on conversations, we are hopeful they will publicly provide more details on this unfortunate incident.

Each day, firms like ours receive data from dozens of other brokerage firms, banks, and mutual fund companies that list the number of shares they have available to lend. This data is fed into our systems and contributes to what is highlighted on Fidelity.com.

After this issue was identified, the counterparty verified it was an error and we corrected it.

While we have many procedures in place, we're going to take a couple of additional steps.

First, we will work closely with our counterparties to confirm they have controls in place to provide accurate data.

Second, for this issue specifically, we are going to strengthen our ability to find data anomalies, including unusual daily variations in inventories.

Fidelity has always prided itself on putting our customers first, and I want to thank you all for your feedback.

This forum is really valuable to us, and we look forward to continuing the conversation.

Thanks,

Scott Ignall, Head of Retail Brokerage at Fidelity"

Scott Ignall, Head of Retail Brokerage at Fidelity
The update has left much to be desired from Retail Investors who feel that there is more at play here than a simple transposition of numbers when it equates to over $2 Billion dollars worth of stock.
---
This information is not financial or legal advice, and is presented for entertainment purposes only. See more about the community at KenGriffinLies.com
---
href='
https://wordpress.org/plugins/exxp/
'>Exxp :
https://www.kengriffinlies.com/fidelity-drops-13-million-short-shares-swears-its-just-oregano-mom/
---