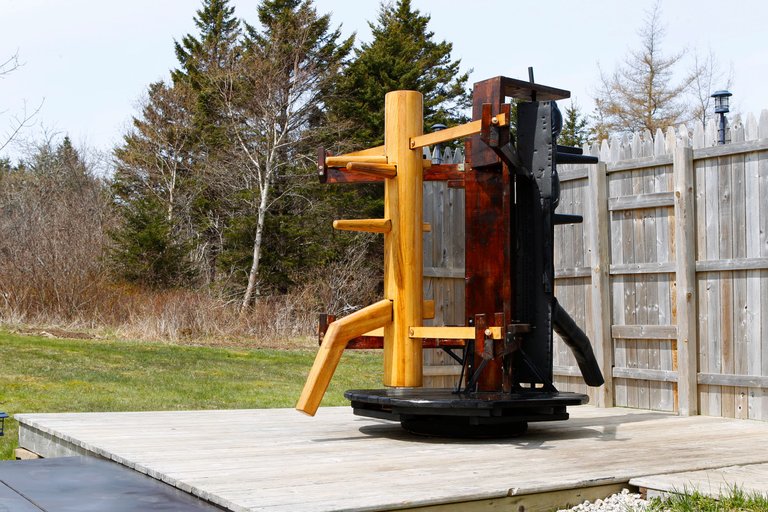 I just built this.
Original design.
Free standing #wingchun #dummy with traditional horizontal bracket and a second #kungfu #dummy pinned vertically.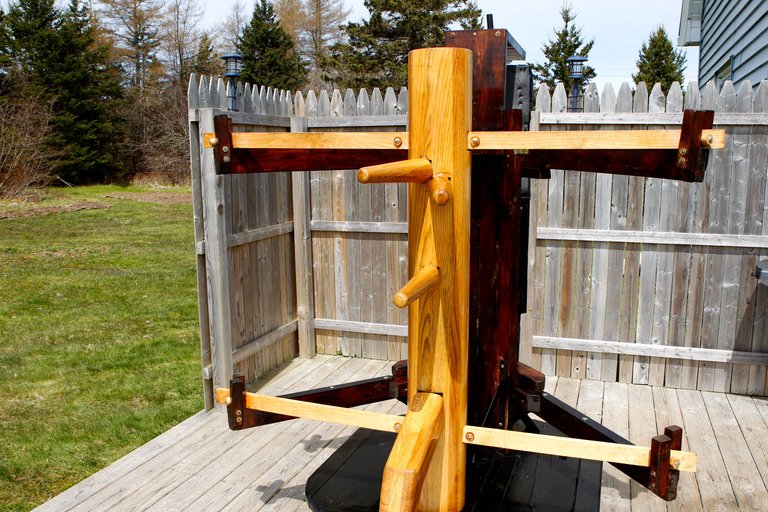 Both dummies balance each other pretty well. The whole platform is built on a tire but can only achieve an inclination of 25 degrees maximum.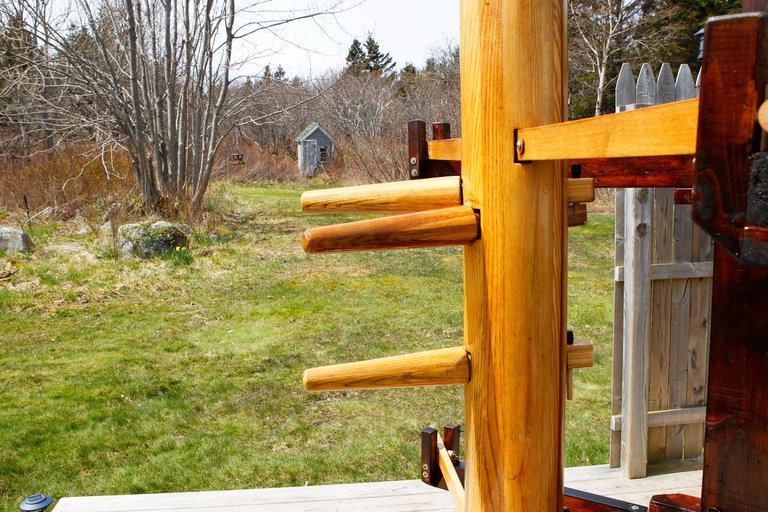 As you can see both dummies are lifted in the air with the 2 support systems (horizontal and vertical).
---
I wear 3 hats on this. The designer, the builder and the practitioner (could be the title of a movie).
THE DESIGNER smoked too much pot and drew those 2 sketches: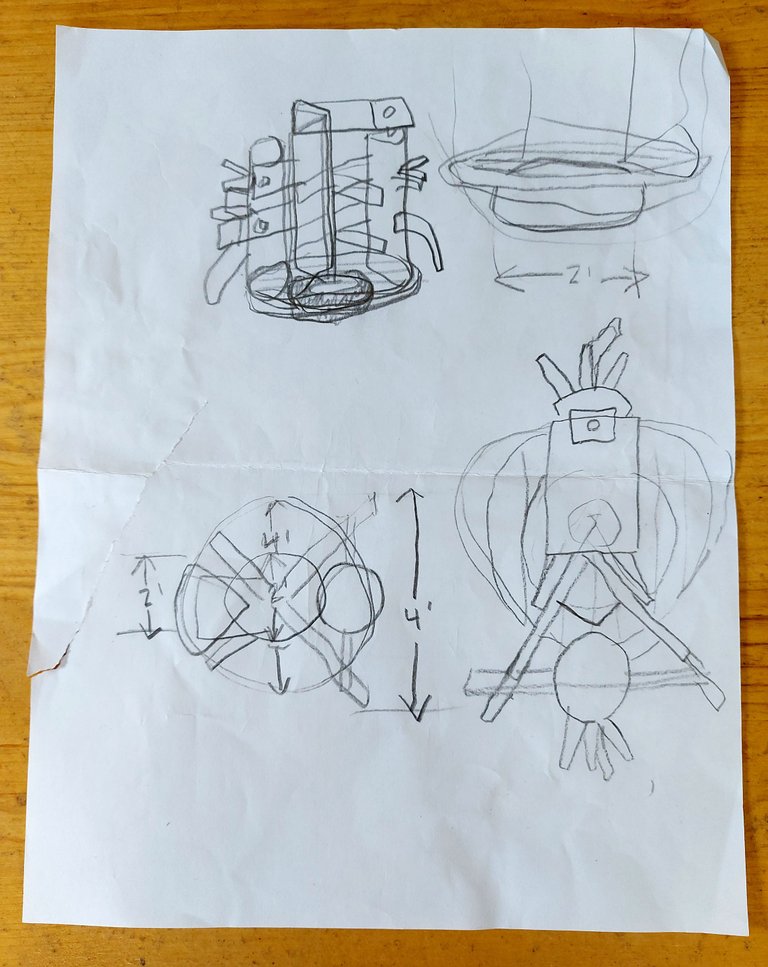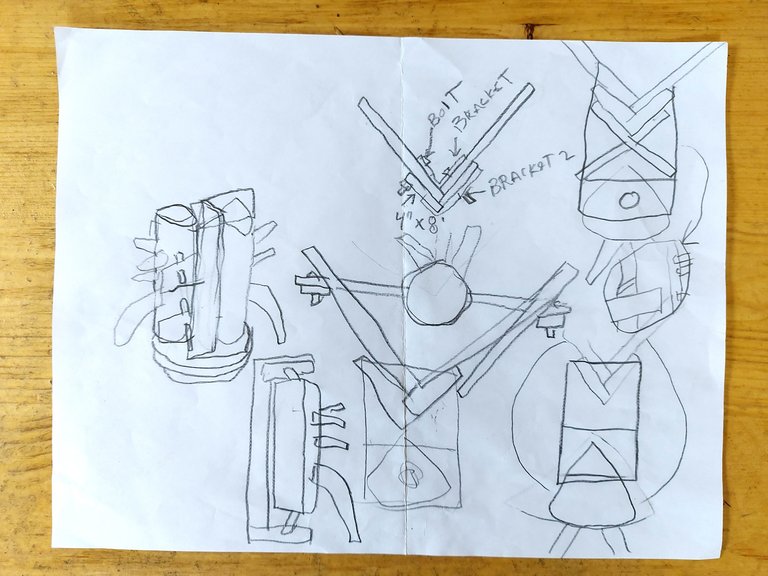 Then
THE BUILDER showed up on time with his tools. Looked at the sketches from the stoned designer, paused and rolled his eyes accompanied by a long sigh.
He only used whatever wood we had around so let's give him credit for that.
When we asked him to take some photos of the construction process he said "You don't pay me enough!". Next.
THE PRACTITONER. he's serious about Kung Fu and trained for almost 30 years. He is really happy with the result. He (I) trained on many dummies before, for a long time and this is objectively the smoothest fucking dummy I ever trained on.
I am really proud of the whole crew (I) on this because the end result is good.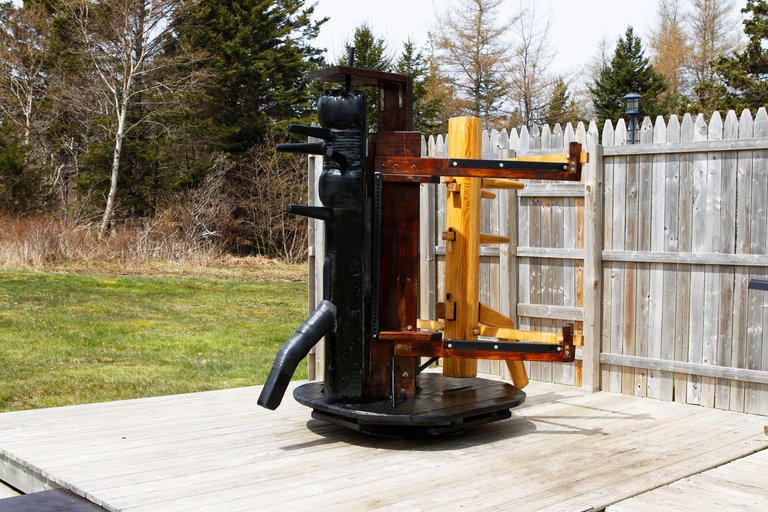 I am blogging this now, to show to my Kung FU brothers my new set-up but also to archive my own projects which I haven't always done and now I have very few images of those.
I saved this one; an older Wing Chun Wooden Dummy I designed/built in 2004. Back then I used cement for the base, a PVC pipe for the trunk and sculpted arms and the leg in maple wood attached with liquid rubber.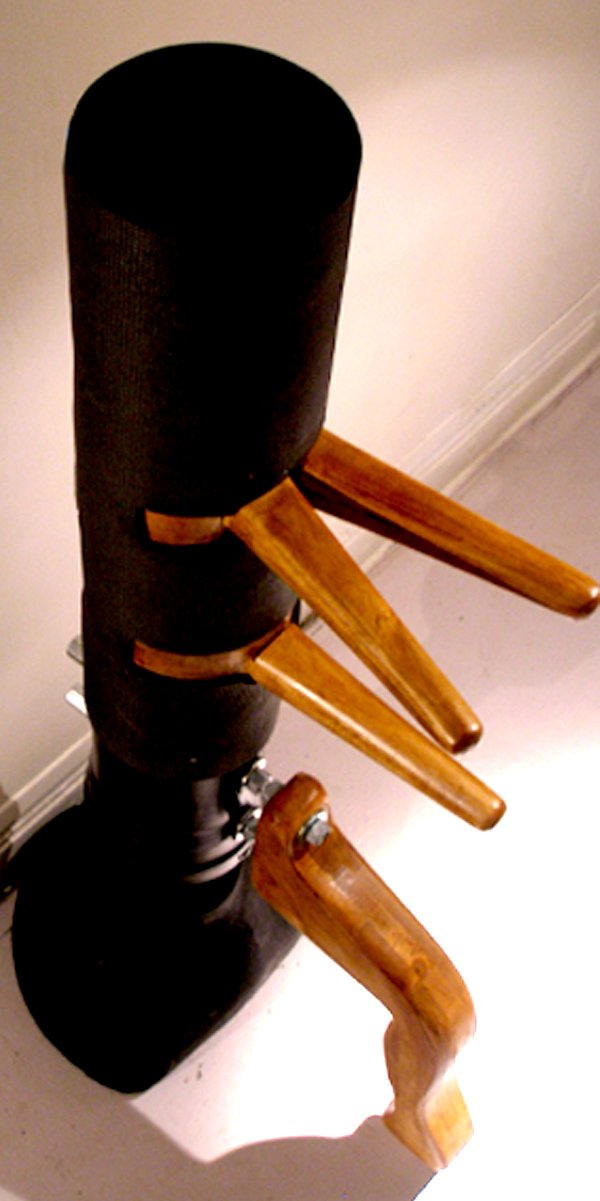 #martialarts #martialart #martialartist #kungfulife
This patio is my Dojo now. In kung Fu we say Kwoon but I assumed that more people are familiar with the term Dojo.
Anyway "Bow to your Senseï!" In Kung Fu we say Sifu but I assumed that more people are familiar with the word Senseï.
In conclusion/resume I put 2 Kung Fu dummies on a tire and it's fantastic!
Later this summer I'll demonstrate in a video.
Much love.