Hiya guys,
I wanted to share with you today's monster of a garden transformation, this was really hard work and it took two of us 7 hours.
I got a phone call last week from a friend who asked if I could do a little job for him, I took a drive to his house and he showed me his back garden, no lie the photos you are about to see were nothing compared to what we found.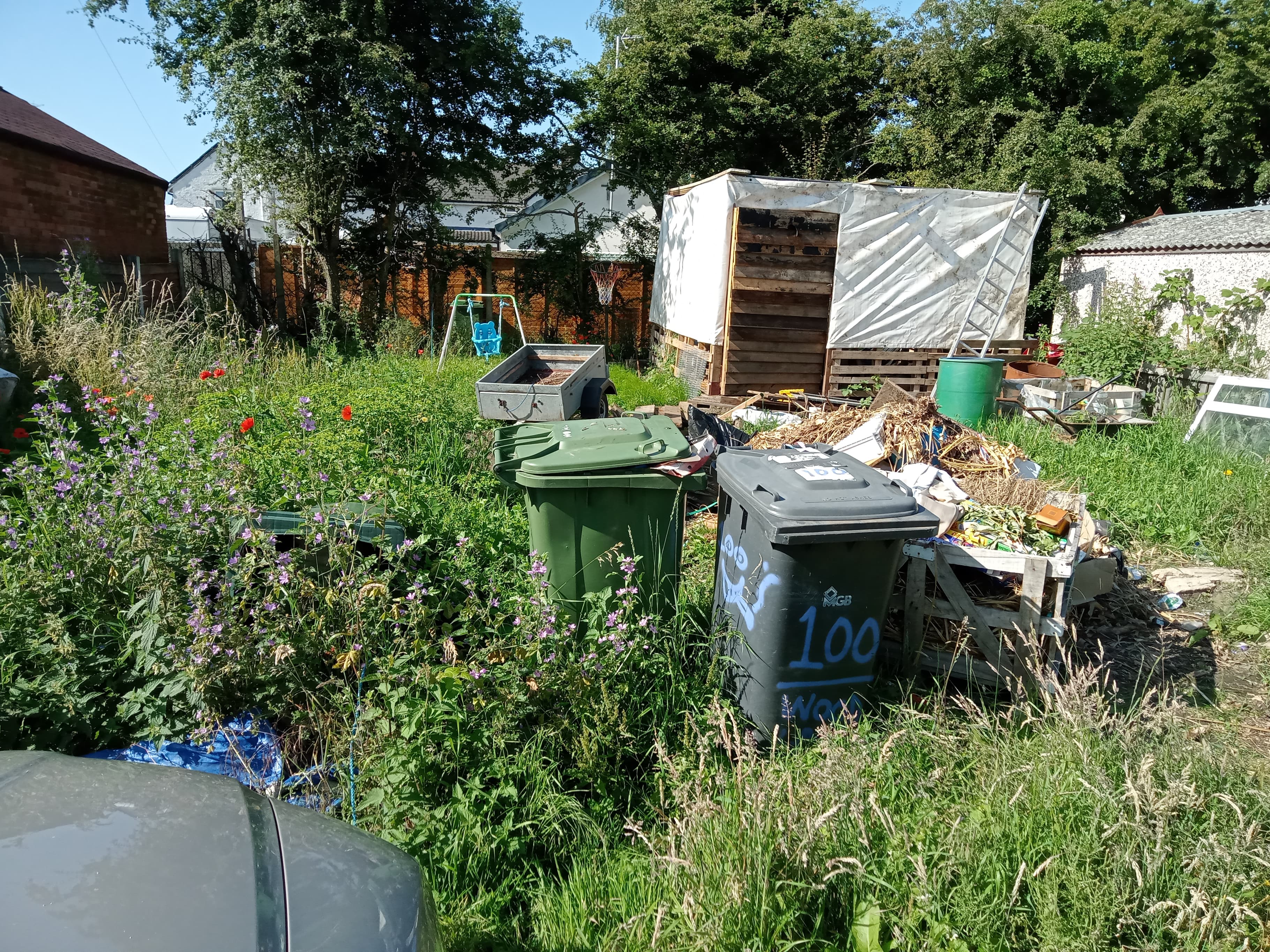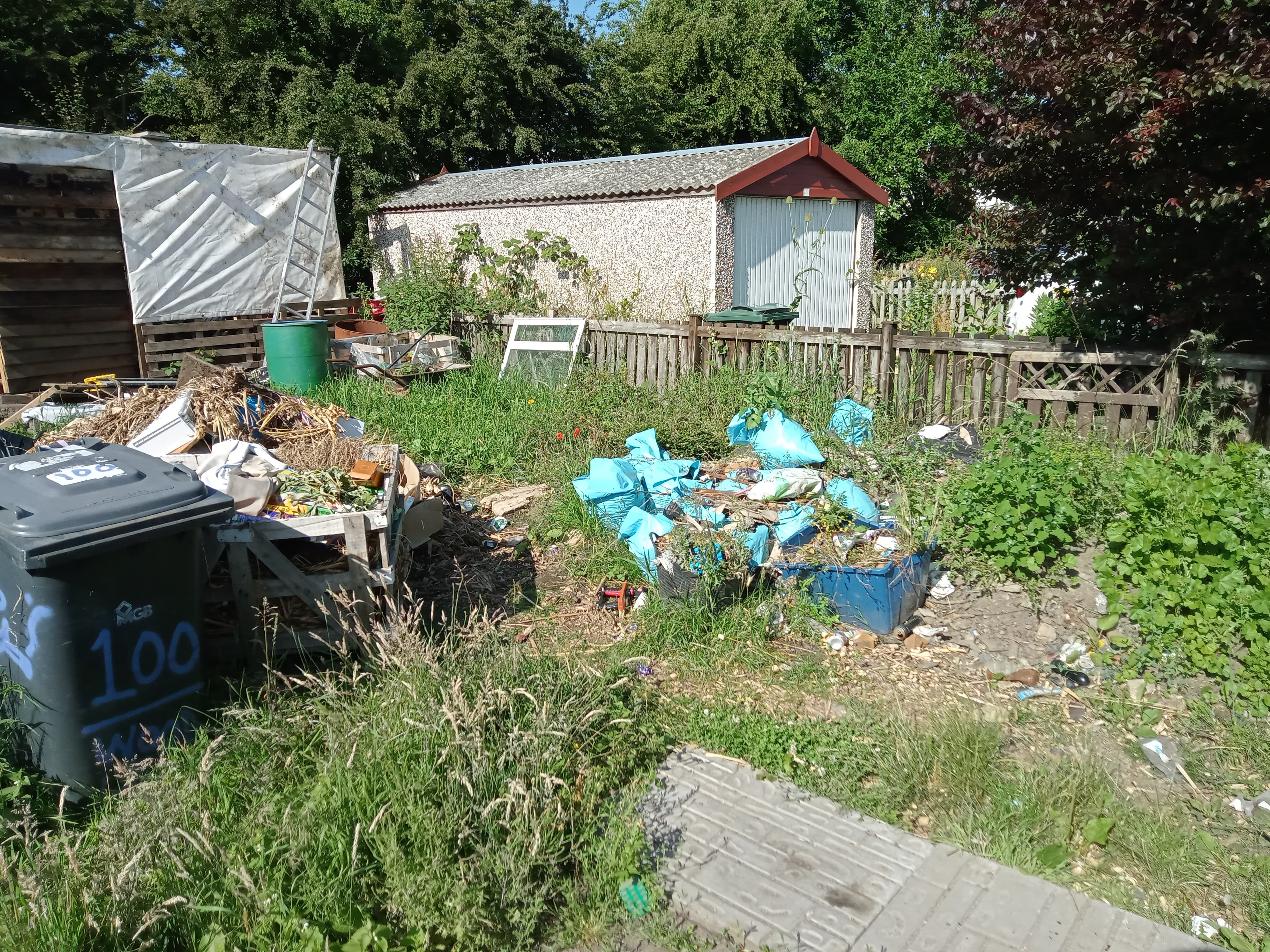 In this jungle of mess was everything you could think of and I really didn't know where to start.
The good thing about the job was my mate had already ordered a skip and that was already there when I and my other mate turned up to tackle it.
We found used needles, babies' nappies, used toilet paper, and bottles among other things.
next to the skip was a pile of soil that needed to be taken care of and that is what we had to do.
we got to work by placing all the rubble bricks and slate into the skip and then started to tackle the other areas that were just dying to be tidied up. I also got the strimmer out and mowed down the overgrown grass and weeds.
This was really a job I would have never normally done but when a friend asks for help there is nothing else I would rather do.
The mound got smaller and smaller but the skip started to fill quickly, I phoned my mate and asked what I should do with the rest of the wood, paper, and cardboard and he told me to pile it into the middle of the garden and he would burn it tonight.
here are the after pictures.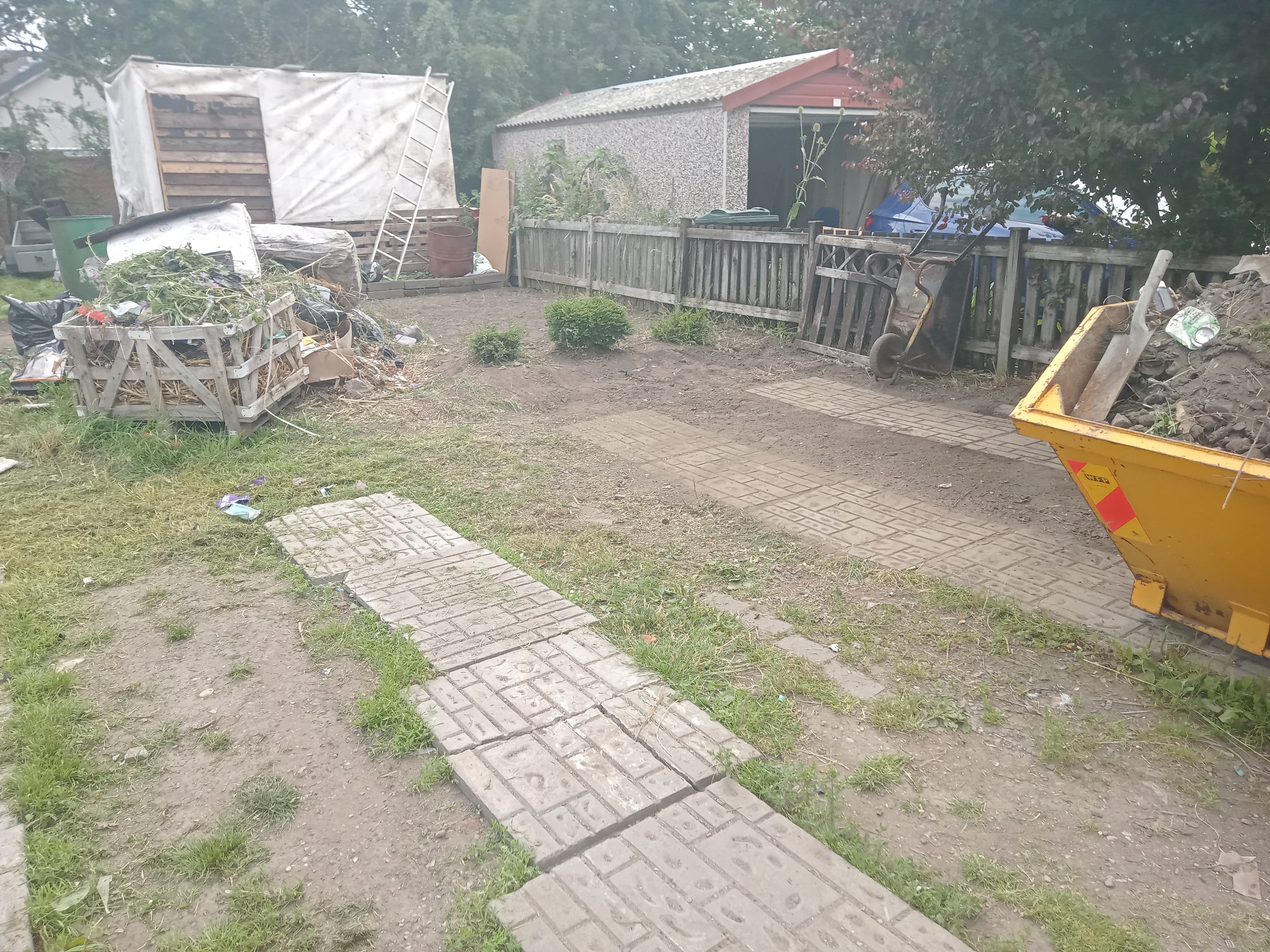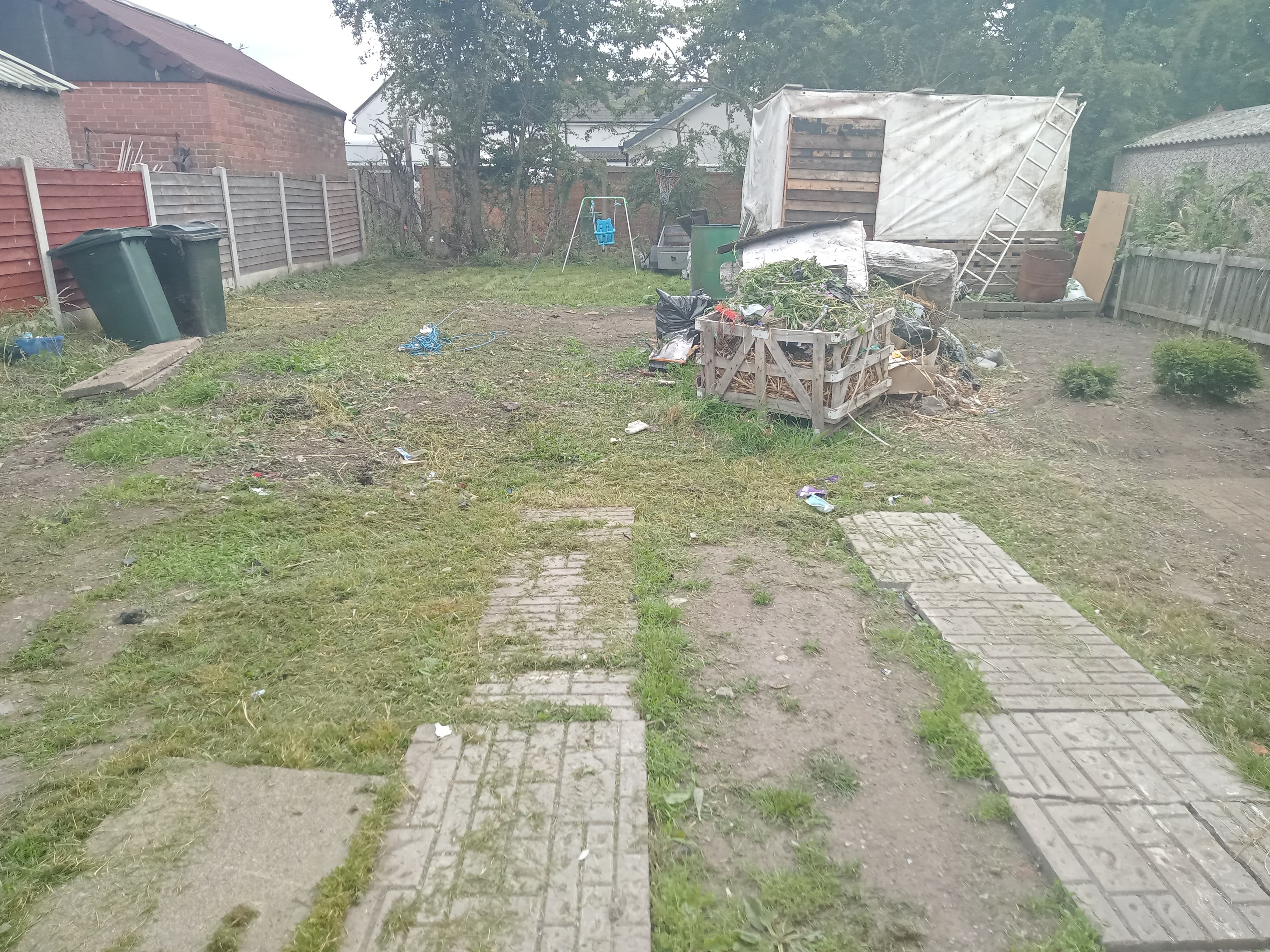 As you can see the garden looks massive now from the clear-up, and tomorrow I will be back to do some more work out here to make it a better place.
just shows that hard work pays off.
Don't forget to pop over tomorrow to see the final results :D