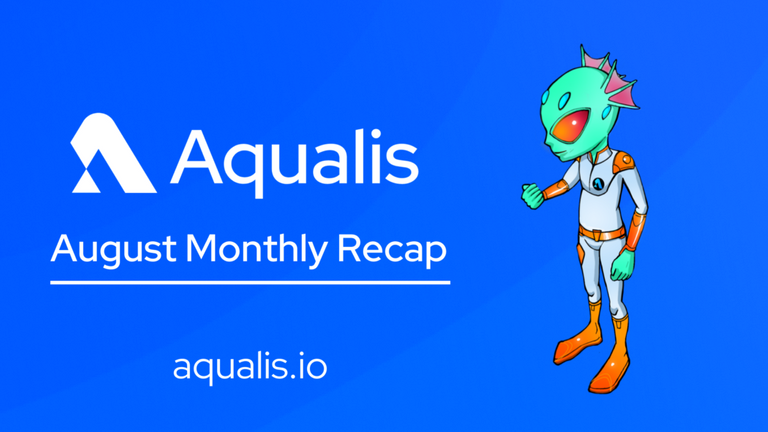 Dear Aqualiens, with another busy month passing by we have a lot of exciting news to share with you all!
Going forward, we will post announcements via Discord more frequently with major updates done via Medium/Peakd, then a simple recap at the end of each month.
We would also like to give a special shoutout to Discord user stekene#7726 for being the first ever winner of an Aqualis competition! We will coordinate more fun competitions in the future and we look forward to having more participants.
---
Table of Contents
New developer
Smart contract progress
New advisor
Seed sale progress
Splinterlands guild progress
Closing remarks
---
New Developer
We are excited to welcome Takeshi I to the Aqualis team as our newest developer! Takeshi has over 7 years of full stack experience and has spent his past 3 years specifically in blockchain. With experience working in cross-chain NFTs, DAOs and DeFi, Takeshi is definitely a great fit for our team.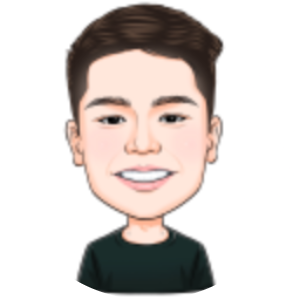 Smart Contract Progress
Since Takeshi started on the team roughly three weeks ago, he has rewritten our entire MALP contract with a focus on security and gas optimization. He has upgraded our MALP to include functions missing in the original prototype and he is now deploying the MALP to our internal frontend for testing.
Once we have tested this internally, our next step will be opening it up to public testing. Takeshi has developed a faucet for Aqualis test tokens on the Rinkeby testnet so everyone in our community will be able to play around with it once it is live!
New Advisor
Over the past few months, we have been liaising with various PrimeDAO representatives regarding the utilization of their services for the launch of our token. Although this will be confirmed once we have our whitelist and public sale ready, Luiz Fernando has gone above and beyond in helping us brainstorm ideas for our whitelist/public launch, connect with potential service providers and introduce us to the wide range of services provided by PrimeDAO. Luiz has been an invaluable asset to our early development and we are honored to have him as the second advisor for Aqualis!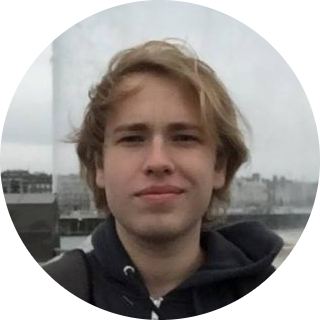 Over the past month, we have continued to build up our database of VCs and angel investors who have historically shown interest in blockchain and DeFi projects. With a list of over 120 worldwide individuals and entities, we are very close to being ready to kick off our seed sale!
Splinterlands Guild Progress
Leveling up a Splinterlands guild has definitely been a long and arduous journey… When our buildings are at a low level, no one wants to join us, yet we need people to level them up. Thankfully, with the help of some mates and community members, we are making progress!
In the past month, our guild buildings from left to right have grown to level 7/4/1/2/1 and we are now in the top 200 guilds by rating. Once we level up our buildings a more, we will begin giving out rewards to guild members for contribution (in AQL tokens). We believe we can attract some very high rating players with these incentives.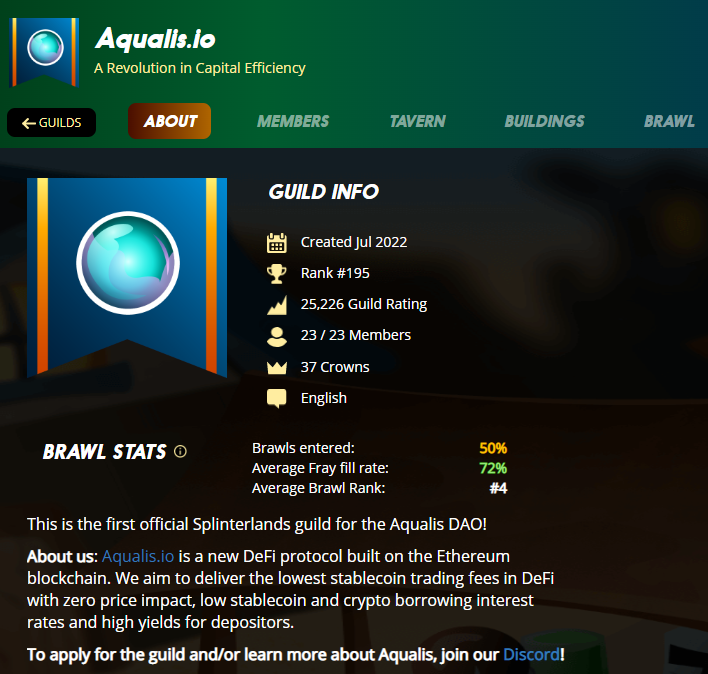 Closing Remarks
Although August was a very productive month for Aqualis in terms of building our team, we hope September will be just as productive in terms of building our funding. If we are successful, we will be able to accelerate our development exponentially in preparation for our whitelist sale in October and public sale in Q1 2023.
For More Information
Join our Discord
Follow our Twitter
Visit Aqualis.io
Read our docs