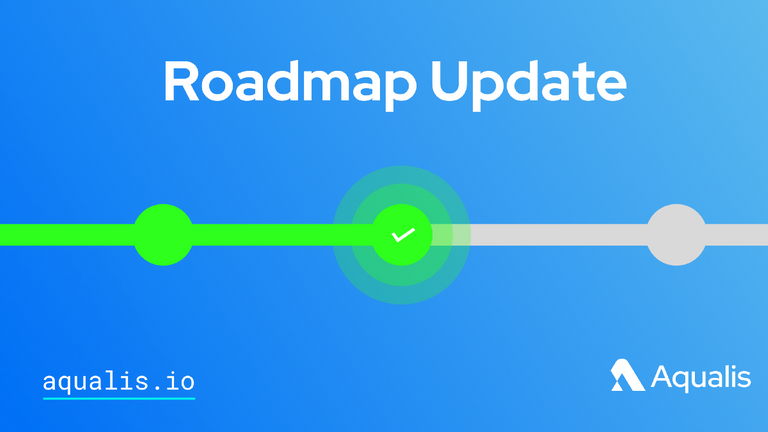 Hi Aqualiens,
Since we began work on this project in February this year, a lot has changed. We have constantly been adapting - from lowering our valuation, to delaying our seed sale.
Earlier this year, VCs and angel investors were jumping to invest in anything blockchain-related. Aqualis hoped to engage in this hype to secure funding, but ultimately, our timing was off by a couple of months…
Since then, the Terra Luna ecosystem crashed, leaving many investors at a loss, inflation began climbing out of control, and market volatility has been at a high, fueled by global uncertainty and rising interest rates.
Due to these factors, the Aqualis team made the strategic decision to delay raising funds via seed sale until now. Consequently, development has been slower than initially planned as the project has been entirely self-funded thus far.
We have now updated our roadmap to reflect this: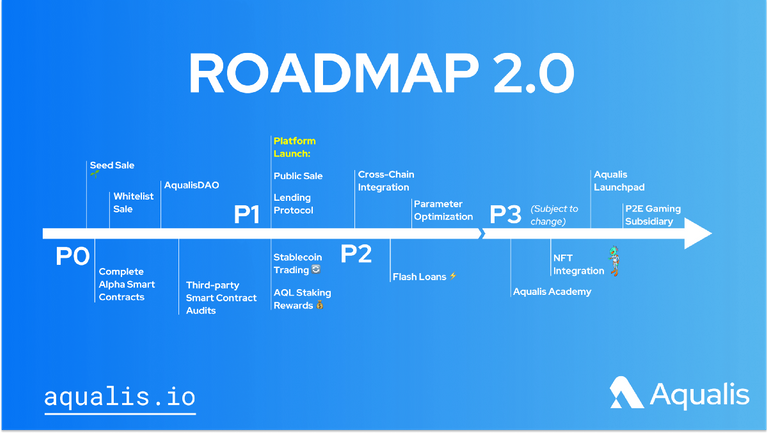 Phase 0: Build
The Build phase refers to our pre-launch phase, where we establish the smart contracts and foundations of Aqualis. For the most part, the final goals remain unchanged for our Build phase; however most key deliverables have been slightly pushed back.
Phase 1: Launch
The Launch phase refers to the official launch of the Aqualis protocol. This will be a relatively short phase where we deploy our smart contracts completed in the Build phase, then promote the Aqualis protocol and public sale. Originally, cross-chain integration was planned for our initial launch, but this has now been moved to the Maximize phase in order to accelerate our launch.
Phase 2: Maximize
The Maximize phase refers to maximizing the efficiency of the Aqualis protocol. This includes implementing new features, optimizing protocol parameters and finding new and innovative ways to increase the scarcity and utility of the AQL token. Features currently planned include: cross-chain functionalities (lending and trading), third party utilization of MALP funds (low risk, low reward bonus earnings), flashloans; and an additional feature we are working on, but yet to announce!
Phase 3: Expand
The Expand phase refers to the process of making Aqualis a household name through focusing on educational material to onboard users and institutions into DeFi and Aqualis in particular, expand into the play to earn gaming space and innovate new DeFi products as market opportunities arise.
Updates to the Whitepaper
Although the goals remain unchanged from our initial whitepaper, several updates were recently made - indicated by the small tooltip at the bottom of each page.

Major updates include:
For More Information
Join our Discord
Follow our Twitter
Visit Aqualis.io
Read our docs