Silver Price Analysis
Silver shows some resilience and bounced off the $20.50 support. The emergence of new buying near this average favors bullish traders. Miners are missing earning on weaker price action so we will have to see if physical production is cut which could lead to an increase.
Silver Chart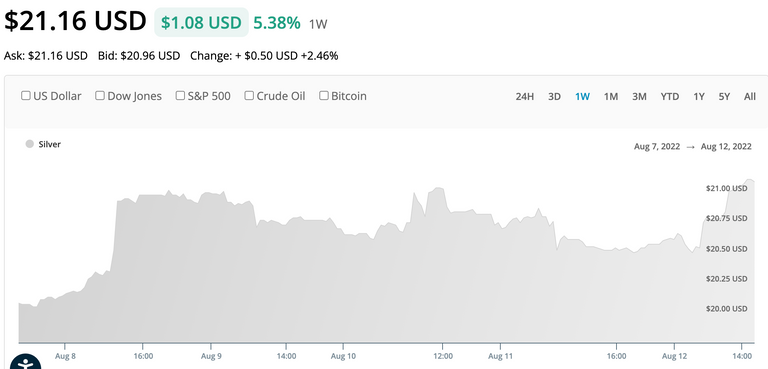 Portfolio Update
My current assets are valued at $1593.43 with a total acquisition cost of $1716.17. My portfolio is still struggling as stock have pushed higher metals are trailing.
Asset Allocation Chart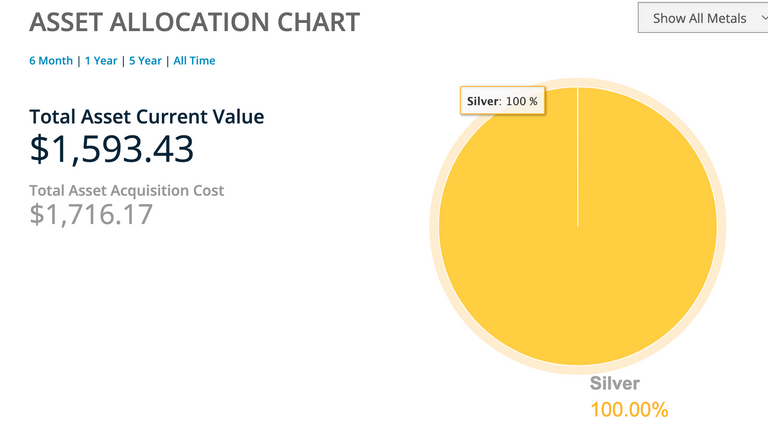 Asset Holding by Product