It's been an interesting couple of days for hex.
So much dumping and FUD for no apparent reason.
I know I like to share the positives mostly, but it's not always rainbows and sunshines. We as a community also do put up with dips, and I guess the FUD is nothing new, we have it for breakfast, lunch and dinner that's for sure.
This correction has been the biggest I've experience since Hex Big Pay Day in November 2020, or at least that is how it feels like.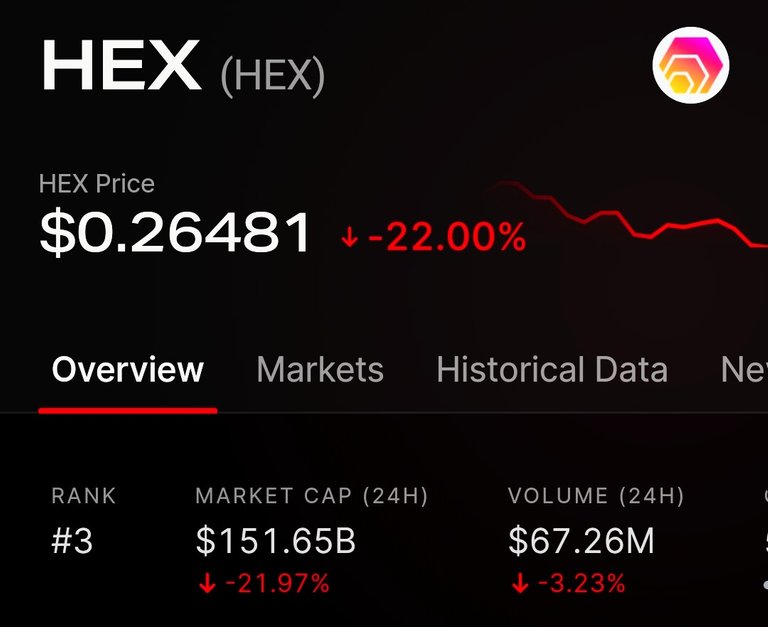 However..
The price is quickly recovering as per this morning. That's the beauty with this product. Dips get eaten so fast because majority of the community understands where the magic lies (TShares), and it's always great to grab some at a discounted price!
I still strongly believe $1 Hex in 2021 is not out of play!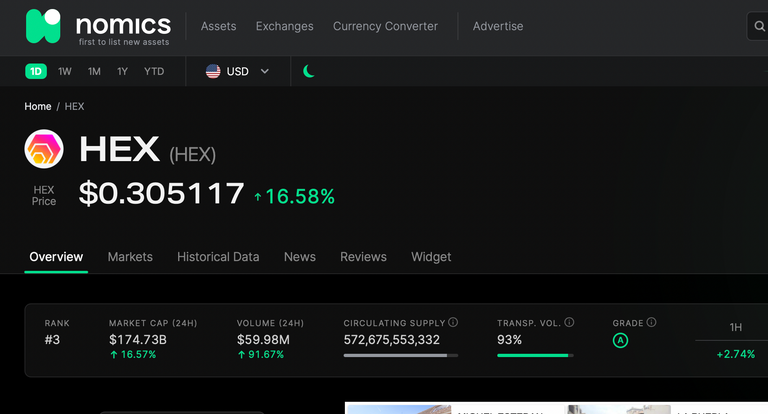 Stay Safe, CHEERS

GET THE HEX STAKER APP TODAY! STAR EARNING 40% APY ON STAKING HEX.
HEX is the first Blockchain CD

HEX Removes Middlemen

HEX pays 40% APY on avg- By locking any amount of Hex you choose for a period of time between 1 and 5,555 days, you "stake" your deposit and gain interest every single day. Average APY is over 40%. Average APY for a bank CD is less than 2%.

Highest Appreciating Asset( 600X so far since launch)

Digital lifestyle enthusiast, blockchain & crypto believer.

Automatically gets a long with people who have a great sense of humor, So YES to memes!
Foodie| Travel | Lifestyle | Wine Lover & anything in between.
Welcome to my Dripping honeycomb! ;)

Also, Catch Me on;