Few more lending platforms are either stopping withdrawals or filing for bankruptcy, while big crypto companies seem to have achieved their targets, signaling that the bull market is coming soon. BlockFi seems to be one of the survivors, a future Amazon? Or just another FTX subsidiary? ETH 2.0 is just a couple of months away, with another successful testnet merge achieved. What else? Read below: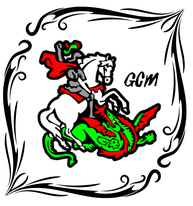 Bitcoin: In the last 10 years, we had multiple 70% drawdowns and one 90% drawdown, most of these having fairly obvious root causes (Mt Gox hack, exchange shutdown, regulatory action, or broader macro sell-off). Crypto exchanges Bitcoin balances dropped 20% from a January peak, as most of the investors went into HODL mode, using self-custody wallets. In June, investors moved 223K BTC off of the exchanges. At the moment the price is stable around $20K-21K, but in order to stop the sliding down, BTC needs to close above $26K, with $28K being ideal. Coinbase total Bitcoin volume dropped quite a bit, while Binance's Bitcoin amount slightly increased.
Ethereum: Ethereum just completed its Sepolia testnet merge, almost successfully, but 25-30% of the validators went offline due to configuration problems. The Ropsten testnet successfully merged on June 8th. The first trial on the Goerli network is starting over the next two weeks, and the official merge is getting closer and closer, I would guess September. I am just thinking that Celsius Network will have all their ETH unlocked and start to finally deliver some good news to their clients.
Altcoins: BlockFi interest rates went up, adding an extra 1.5% for stablecoins (8.5% for non-us) and an extra 0.5% for BTC and ETH (3.5% for tier 1). Another protocol launched its own domain name service, with the possibility to create sub-domains for easy use. I am talking about Arweave (AR). Ethereum Name Service (ENS) domain 000.ETH was the second large purchase in both terms of USD and ETH (300 ETH - $315k), sold this Sunday. The first one was paradigm.eth for 420 ETH. Tron network's algo stablecoin, USDD, returned to its dollar peg after it went as low as 0.928 in mid-June (the circulating market supply is $723M with a 313.5% collateral safety net). Frax and Convex released two new proposals to align incentives between the two protocols after Frax acquired the ability to lock CRV tokens. Hyperloop (yeah, another one of Elon's companies) is accepting DOGECOIN as payment for entry now in Las Vegas. Polygon is partnering with London-based company Nothing, the one behind the Nothing Phone, to integrate ETH scaling technology into their next and first smartphone. Nothing is also thinking to airdrop NFTs to their community investors, granting exclusive community content, merchandise, and tickets to offline events. SHIB lead developer announced several new projects like an additional token called TREAT, and a card game (Shiba Collectible Card Game, while delaying the work related to their stablecoin, in the light of the latest algo stablecoin disasters. AAVE went in the opposite direction, submitting a proposal for a new decentralized, collateral-backed stablecoin, native to AAVE, called GHO. CEL token is up 10% after Celsius paid all their loans to Maker, freeing up to $440M in collateral.
Blockchain games and NFTs: Reddit is launching a collectible avatar storefront on Polygon, two years after setting up its proprietary avatar builders for users, and they will be available for purchase in the coming weeks. Things look exciting in the NFT marketplace, with Opensea acquiring NFT marketplace aggregator Gem, and Uniswap buying Gem rival and direct competitor, Genie. eBay is also joining the party after they bought the NFT marketplace Known Origin. DEIF lending platform Teller launched a buy now, pay later service for Bored Apes NFTs. You may need a minimum down payment of 50% to start the process. Pegaxy is doing an Airdrop for the ones owning a Founding Pegaxy, check them out. Splinterlands Modern and Wild Formats will be starting in July, for the daily quests. It is easier than ever to rent a decent team and go up to the Silver Rank, where you can get some good amount of chests on daily focus quest, keep in mind that Untamed cards are worth x10 more now, so, given enough times, 2-3 dollars now will translate in 20-30$ daily few one or two years from now. Splinterlands is also working on some music (Warner Music Group), Casino and Sports feature in the near future, according to their team. Mobox is also developing a lot of add-ons and new games, if you have time, and no cash, this is one of the games that I recommend, it is harder as you start, but you can scale up quickly and make some decent passive income over time. Alien Worlds Binance missions are also good enough to build your BNB bags but do not expect miracles. Surprisingly enough, reaching the Millionaire Daily Quest in Rising Star is providing with a consistent daily income, with only a few seconds needed to do it. I just exchange the Starbits into HIVE, staking them up (another $40-50 monthly income).
Good news: Big news, if you are a crypto-writer, Publish0x reintegrated their ETH tips, but you need to check them fast if you did not have any activity lately, as they will start to archive the inactive accounts (translation: if you did not use it in the last 12 months). Who am I to say no to free ETH? Celsius paid their $183M loan to Maker, freeing 2000 Wrapped Bitcoin worth $40M and the funds are now on the FTX exchange. They still got 2200 wBTC in loans to Maker, owing them $41M DAI, but the liquidation level dropped to $2774 for 1 BTC. Then, 2 days ago, they paid their entire loan from Maker, freeing up $440M of collateral. Everyone is watching with interest to find out what is Celsius Protocol's next move. Bitcoin maximalist and former hedge fund manager, Raoul Pal, co-founded Sciencemagic.Studios, a company aiming to tokenize brands and communities into tangible and share the utility and network with the community. All buzz words, I say. This year FTX Crypto Cup will see the top chess players competing for a $210K prize, plus a $100K bonus in BTC (rumor has it that they will also get some free NFT Keys to unlock fantasy challenges and up to $100K in prizes). FTX CEO, Sam Bankman-Fried, seems to believe that the crypto-winter will be over soon (Did you acquire all the companies you needed before you brought them to the brink of bankruptcy, Sam?). Some analysts at Ark Investment Management is also believing that Bitcoin is showing signs of bottoming out. Our time is coming, stand proud, McDonald's employee brothers and sisters! Bitstamp inactivity fee plan dropped after widespread backlash.
Bad news: Cryptocurrency exchange-traded products ported record losses, with the worst being 21Shares AAVE ETP, worth 52.6$ less right now. Facebook is once again failing to deliver, as the Novi wallet will no longer be available after September 1st, 2022. Users need to withdraw all their funds before that date, or they will become inaccessible. Crema Finance, a liquidity protocol on Solana, was exploited and an undisclosed amount of crypto is missing, as they continue to update on Twitter about the hack. According to some, we are talking about 70K Solana and 6.5M USDC (close to $9M). It was a negotiation, and $7.87M was returned, with the remaining $1.65M being kept as a bounty by the hacker. Some Twitter users tried to spread some FUD about Kucoin, linking them to the LUNA disaster, but the CEO denied these claims. Most probably was just an attempt to buy some KCS at discount, but you never know what will happen next. 3AC filed for a Chapter 15 bankruptcy in a federal court in New York, as this will protect its US assets of insolvent foreign debtors from creditors in the US. Voyager Digital filed for Chapter 11 bankruptcy protection this Tuesday too, with 100.000 creditors and one to ten billion dollars in assets. They can cover 40% of their assets, with 60% being in loans to 3AC. Vauld, a Singapore-based crypto lending platform, halted deposits, withdrawals, and trading citing financial difficulties due to market conditions. Nexo seems interested to acquire Vauld, but no price or date was mentioned. An anonymous hacked, ChinaDan, claims to have hacked the Shanghai National Police database and wants to sell 23 Terrabytes of personal data (rough estimate: one billion Chinese citizens' data) for 10 BTC. Decentral Bank fixed a smart contract bug that caused about $10 trillion USN tokens to be minted with just $10, burning them all and looking to reward the affected user with a bug bounty. Decentral Bank is the project team developing the USN stablecoin on Near Protocol. After more than 3 years of discussing the issue, the European Parliament agreed on implementing a policy focused on Crypto-wallets (Transfer Funds Regulation), and another bill focused on everything from stablecoins to exchanges (Markets in Crypto-assets), aiming to improve consumer protection and financial stability. Silly me, I was thinking they do this to get more money in taxes and fees.
Joke of the day: We are punishing you, but only if you go on holiday! This is how it sounds, after Bitmex, in accordance with the European sanctions against Russia, announced that Russian citizens or residents will no longer be able to access Bitmex from the EU unless they have dual citizenship. But Swiss and Russian clients can still access Bitmex services in Russia. If you are in Russia, do not forget to withdraw your Bitcoins before going on holiday, right? Get some of those nice Euros, they will do the job.
​

That's all for today.
All the best,
George
​
Why not...
...have fun and win rewards on my favourite blockchain games (Splinterlands- Hearthstone-like card game) (Mobox - GamiFI NFT platform) and (Rising Star - Music creators game).
...get the higher rewards for your investmentsusing Blockfi, Hodlnaut and Celsius.network. Get crypto while writing on Publish0x blog, using Presearch search engine to maximize your income with PRE tokens. Use Torum instead of Twitter . I am also writing for crypto on Read.cash and Hive.