A quiet week. The silence before the storm, or it is just that the bulls are not strong enough to push it up to the stars. Shanghai upgrade is around the corner, beefing up ETH a bit, Binance needs to sort out BUSD issues, even if Paxos seems to defend themselves against SEC. Maker is making moves to get DAI into the crypto world. What else? Read below:
Bitcoin: The biggest creditor of Mt.Gox chose to receive an early payout in Bitcoin instead of fiat currency. He may receive his funds back in September this year, as opposed to fiat, when you need to wait until the litigation is resolved (estimated time 9 years). Block's Csh App generated $7.11B of BTC-related revenue in 2022, 29% less than the previous year.

Ethereum: Liquid staking derivatives (LDS) such as LDO, FXS, and RPL raised 239%, 286%, and 208% in the last 2 weeks, as we are getting close to the Shanghai upgrade. Hong Kong plans to let retail investors trade digital assets like Bitcoin and Ethereum, aiming to become a future crypto-hub. The race between Polygon and Matter Labs continues, each of them seeking to get ready to launch the first zero-knowledge Ethereum Virtual Machine (zkEVM) to the market. Ethereum's core developers scheduled the launch of the Shanghai-Capella upgrade on the Sepolia testnet for February 28, involving changes to both the execution layer and consensus layer. After that, they will move on to Goerli testnet for a final testing phase, before the mainnet.

Altcoins: Helium will fully migrate to Solana on March 27. After the initial surge in BUSD, the market share in Binance trading volumes went down from 43% to 26%, as Paxos has been ordered by the New York Department of Financial Services to stop minting BUSD. But they are discussing with SEC, after Paxos received a Wells notice regarding their stablecoin, defending their stance that BUSD is not a security. This is the lowest level since August 25, when Binance implemented the autoconversion from USDC, TUSD, and USDP into BUSD. Google Cloud is becoming a validator for Tezos (XTZ). Solana is closing their physical shops in New York and Miami, as it failed to onboard as many users as anticipated. DAI and Maker are getting ready to launch Spark Protocol, a new lending platform, extending its influence. Avalanche introduced HyperSDK, a framework for creating virtual machines on the AVAX blockchain. Canadian regulators are looking to ban algo stablecoins. Stablecoins experienced a 0.68% decrease in market capitalization in February, $136B, the lowest since September 2021. BNB-Chain announced its 2023 Roadmap, focusing on scalability and usability features.

Blockchain games and NFTs: Splinterlands may introduce some unpopular features, asking for a 1 DEC for each NFT you want to post for rent, making it only reasonable for you to rent if you have some expensive, high-level cards. The last airdrop for Splinterlands is also here, a Legendary Dragon Summoner boosting health, providing camouflage, and healing the cards on the back. NFT market OpenSea temporarily eliminates fees, in order to position itself better in the market share battle with other companies like Blur. Developers are bringing Ordinals NFTs to Litecoin. , after one anonymous Twitter user offered a 5 LTC reward for whoever is able to do that. A bit later, software engineer Anthony Guerrera claimed the reward. The Dungeon Wombat Master blockchain game seems to be quite dedicated lately, proving its potential.

Good news: Coinbase Q4 net revenues are estimated at $580M, with a $145B trading volume, 9% less than predicted. But the interest income, especially the one on USDC, is the driving power behind the Q4 profit, up 35% from the previous quarter. The real number was $605M, with subscription and service revenues growing 34%, accounting for 50% of its overall revenues. CryptoExchange Zipmex reopened and will soon restart client withdrawals, once a deal is finalized with a venture capital firm.

Bad news: The SEC is suing Terraform Labs over TerraUSD, "for orchestrating a multi-billion dollar crypto asset securities fraud involving an algorithmic stablecoin". Kwon, the ex-CEO, is also sued along with the company. The other one, SBF, former FTX CEO, may have his freedom revoked if he is found engaging in attempted witness tampering. Nishad Singh, former head of engineering at FTX, pleaded guilty, working out a deal with the prosecutors. New York sues Coinex over failure to register with the state of New York. Coinex is a Hong Kong-based crypto exchange founded in 2017.

Joke of the week: Centralization and decentralization, where do you expect to see innovation? Coinbase launched its Ethereum layer-2 blockchain solution Base, build on Optimism's open-source OP stack. Base is open-source, decentralized, and developer-friendly, exactly what we complain about Coinbase sometimes. How is this working? Where is the catch? This was supposed to be a joke, but then the International Monetary Fund (IMF) told us that the widespread adoption of crypto assets could undermine the effectiveness of monetary policies, circumvent capital flow management measures and exacerbate financial risk. Really? Can they mess with the financial system more than you did it already? Are you afraid? Be afraid, very afraid, because a change is coming, and nothing that you do can stop this.
All the best,
George
​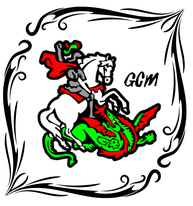 Why not...
...have fun and win rewards on my favorite blockchain games (Splinterlands- Hearthstone-like card game) (Mobox - GamiFI NFT platform) (Wombat Dungeon Master - NFT staking game) and (CryptoBrewmaster - Beer factory sim).
...Get ETH while writing on Publish0x blog, using Presearch search engine to maximize your income with PRE tokens. Use Torum instead of Twitter . I am also writing for crypto on Read.cash and Hive.
​