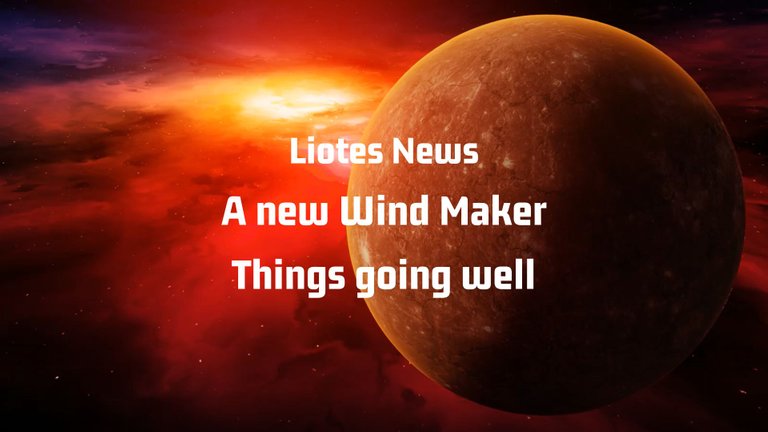 It's Monday and it's time for the Liotes News. I initially planned to skip this post but there is a lot of wind where I am and I couldn't go to the beach. Therefore there was time to create the Liotes News post.
A new Wind Maker
We have updated the Liotes Ranking and we are happy to welcome a new member among the Liotes Wind Makers. As 15th member of this restricted circle, we welcome @mypathtofire among the Wind Makers. In addition to slightly higher upvotes from our curation trails, he also gets a one time bonus of 5 LEN for reaching this rank! Congratulations
Nice numbers for the project
If we look at the numbers of this week, we need to point out how the liotes.voter account is growing week after week. The account is voting now with more than 44'500 Hive power. We pay daily dividends to the delegators in the form of LEN tokens. The dividends that we pay represent an APR of 10.5%. This week, we have paid a record amount of 1143 LEN tokens to our delegators. This is worth a total amount of 85 Hive at today's LEN prices! We have bought all these tokens on the market in order to distribute them.
Another interesting thing to point out is that this week we have sold some LENM tokens. Whenever we sell LENM tokens at 5 Hive piece, the proceeds from the sale is powered up and increases the liotes fund. Each LENM sold profits thereby the whole ecosystem because we rent this hive power out. The more hive power is rented out, the more money comes in and the more everybody holding LENM profits.
This week I couldn't do a complete update of the project because of my limited internet connection. This is the reason why the second layer found hasn't grown. This will change once I'm back home and I will do several weeks worth of income together.
The numbers of this week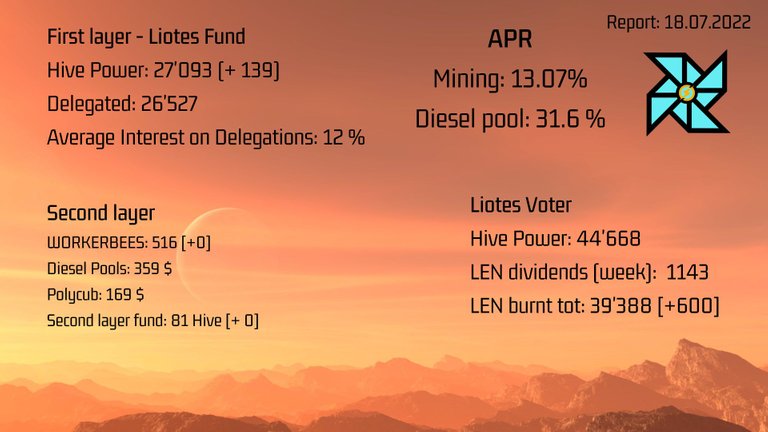 Liotes
A project run by @ph1102 and @achim03
Resources