Ethereum proof of stake is near, with less than a month for this to happen. Tornado Cash is on every country target, in a bit to stop money and crypto laundering, and Celsius may be or may be not sold to Ripple Labs. What else? Check below: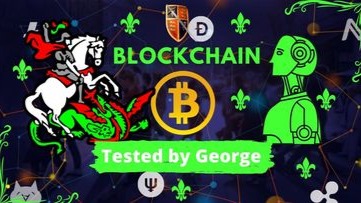 Bitcoin: Bitcoin managed to reach $25K for the first time in months, but everyone is still warry, expecting more than that. BlackRock, a $10 trillion asset manager, launched a spot Bitcoin private trust in order to give US institutional clients direct exposure to Bitcoin.
Ethereum: Goerli, the final test-test of the Ethereum Merge was completed succesfully, and the transition to proof of stake is imminent, most probably on the 6th of September, with Bellatrix update. The merge will be split in two upgrades, Bellatrix and Paris, with the mainnet merging with the Beacon Chain's proof of stake system, setting stage for future scaling upgrades, including sharding, and this move alone will reduce ETH energy consumption by 99.95%. The Paris upgrade will be done when the network reaches a certain total terminal difficulty (TTD), related to the network hash rate, around September 15th. MEXC, a crypto exchange, announced a swap of ETH tokens at 1:1 rate, and other exchanges are joining them. ETHS is the proof of stake ETH and ETHW is the proof of work ETH. Many miners seems to be ready to micrate soon to other proof of work tokens, favourite being ETC - Ethereum Classic. Chainlink announced that they will not support any other proof of work Ethereum fork, after ETH will merge into proof of stake blockchain. A motivational peak of $2000 was also reach by the ETH this week, going up and down on this level of resistance .
Altcoins: As ETH is mooning, the other non EVM chains are doing just well, with Solana leading by metrics, and Cardano, Algorand and Tezos still needing to improve their activity. Seems that Macalinao brothers used around 11 anonymous online accounts to fake and entire DEFI ecosystem on Solana, with Ian Macalinao building Sunny Aggregator on Saber Protocol and contributing with more than $7.5B to Solana TVL at its peak. Saber Protocol is migrating from Solana to Aptos, after a $52M hack and they are unable to compensate the exploit victims right now. Tron DAO Reserve whitelisted crypto market maker Wintermute as its latest member, as this is one of the leading crypto market makers on both CEXs and DEXs, authorizing Wintemute to mint and burn USDD as a collaborator. Algo stablecoin Beanstalk resumed their services, after 4 months, trying to deal with the $180M loss in a hack back then. The total value locked on Optimism's DEFI surged 285% ahead of ETH Merge, most of it coming from lending and borrowing assets on AAVE.
Blockchain games and NFTs: Splinterlands officially launched Genesis League Sports, with the first game to be launched being Genesis League Soccer, a new Play2Earn, having Major League Soccer Players Association as partners. Also, the inaugural event - Splinterfest, will start on 8th and 9th of October in Vegas, at the Luxor Hotel. They are doing well, with SPS added on Huobi, and RiftWatchers new packs around the corner, to be bought only with SPS. Coca Cola airdropped a surprise NFT collection on Polygon, and the holders of Coca Cola NFTs will have access to gaming events and product launches. OpenSea implemented a new stolen item policy, where knowingly allowing the sale of stolen items is prohibited to curb NFT theft. Without a police report, the sale is re-enabled after 7 days, to prevent fake reports. Metaverse flagship land prices crashed 85% since February this year, with Decentraland and Sandbox being seriously affected by the market conditions. Metaverse Land trading volumes dropped from $1 billion in November last year to $156M in August. Mobox is one of my favourites blockchain games who seems to improve fast in quality and potential profit. Another easy way to add another $50 monthly to your portfolio, almost effortlessly, is to start playing RisingStar game, reach level 50, buy 1M STARBITS, their tokens, with $45-50, and then do the daily millionaire quest and few other quests, only to sell all the Starbits from rewards on Hive-Engine at the end of the month. I choose to keep them in Hive or Leo, but you can aswell transfer them to BSC blockchain and exchange then in stablecoin or whatever other crypto you prefer (i choose BSC for their low fees, you can also send it to ETH or Matic). (Thank me later.)
Good news: Crypto.com is looking to expand in Korea, after they secured the Electronic Financial Transaction Act (EFTA) and the Virtual Asset Service Provider (VASP) registration in South Korea, also acquiring PnkLink Co and OK-BIT Co, as digital asset exchanges. In a recent podcast with Decrypt, FTX CEO, Sam Bankman Fried admited that not all the bailed crypto companies will be profitable, and that they lost, for example, $70M in the Voyager deal. In a strange turn of events, seems that Ripple is interested in Celsius and its assets, actively looking for a merger. They submitted 3 fillings to participate to Celsius bancruptcy proceedings last week. We are talking about digital assets held in custody accounts, loans, bitcoin mining bussiness, the company CEL token and cash and crypto on hand. Still, while all these assets are valued at $15B, there is a $1.19B deficit on the balance sheet. Come on Ripple, make us happy! Nomad recovered £22M of the $190M stolen earlier this week.
Bad news: As Binance and WazirX have problems cooperating, law enforcements raided WazirX's premises looking for evidence that they helped some companies launder money. Authorities froze WazirX bank assets worth $8.13M. They start charging fees for transfers to Binance, and Binance promptly disabled transfers to WazirX. Alex Smirnow, co-founder of deBridge Finance claimed that the NK hacking syndicate Lazarus Group targeted them recently, the attack vector being a PDF send via email named ''New Salary Adjustments'' and warned other Web3 teams about it. Singapore crypto lender Hodlnaut halted their withdrawals, token swaps and deposits citing market conditions, while they also withdrawed their licence application from the Monetary Authority of Singapore. They have more than $100M in customer funds. Former Bitmex employee Gregory Dwyer admited that he is guilty of breaking US banking laws of anti-money laundering, joining the other 3 co-founders, and it is facing up to 5 years in prison and a $150K fine. Hotbit has suspended crypto-trading, deposits and withdrawals after law enforcements froze their funds as part of a criminal investigation into a former employee, and they said the operations will resum as soon as assets are unfrozen. Curve.finance was compromised after a Domain Name System DNS hacking, and it is estimated that $605K USDC and 6500 DAI were stiolen before the vulnerability was reverted. The funds were of course exchanged into ETH and laundered via Tornado Cash, to prevent an USDC freeze. At the time of writing, 450K of crypto were already frozen by Binance, and they will be returne to Curve. Coinbase reported 63% revenue drop in Q2, $808M only, down from $2.2B one year earlier.
Joke of the day: US Treasury of Foreign Assets Control sanctioned the on-chain privacy network crypto mixer known as Tornado Cash, as they are frequently involved in cybercrimes money laundering, with more than $7B laundered since 2019, $455M stolen by the North Korean Lazarus Group included. Then the madness started, as anonymous trolls started to send small amounts of laundered ETH to all kind of celebrities, right after Tornado Cash was banned in US. Jimmy Fallon, Coinbase CEO, Youtuber Paul Logan and many others were on the list, receiving dust, as the news about American citizens interacting with Tornado Cash was announced. Exchanged like dYdX blocked an undisclosed number of their users accounts despite no direct interaction with Tornado Cash, as quite often the users were unaware of the origins of the funds. Meanwhile, all the way to Netherlands, an alleged 28-year old developer of Tornado Cash was arrested in Amsterdam.
​
All the best,
George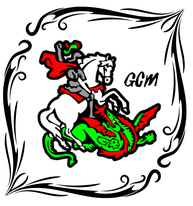 Why not...
...have fun and win rewards on my favourite blockchain games (Splinterlands- Hearthstone-like card game) (Mobox - GamiFI NFT platform) and (CryptoBrewmaster - Beer factory sim).
...get the higher rewards for your investments using Blockfi, and Hodlnaut. Get ETH while writing on Publish0x blog, using Presearch search engine to maximize your income with PRE tokens. Check my Lbry.tv channel in here and use Torum instead of Twitter . I am also writing on Read.cash.