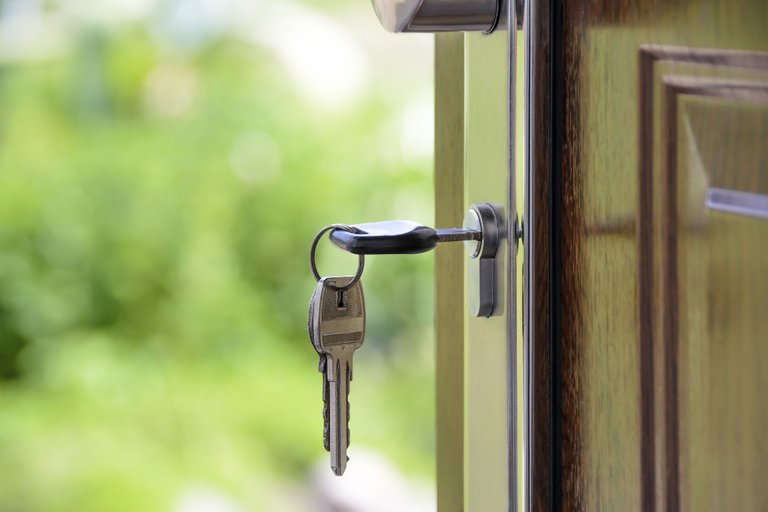 Source
It has long been proven for me personally that I time investments at the worst time. Anyone who could see my trades, could easily bet against me and have an interesting return. This is why I really don't trade; instead, I target to buy and hold after some analysis and decision making. It has had a net positive result for me over the long term which is encouraging. However, everyone once in a while, like many others FOMO sets in.
While my FOMO impulses have never been too material in terms of my finances due to my diversified approach to investing, this time it could be a game changer as I am going for a new home! After a failed experiment over the past 2-3 years, I have had to get out of my almost carefree position of having no debts to once again getting a mortgage to buy a home. I had thought that being a Renter could be a more long term prospect until I was ready to relocate to a better cost of loving area but I was wrong; this crazy housing market has felt the impact of inflation driving rental options to levels I could not imagine.
Prices are up so much that buying is actually cheaper. The issue is that it seems that many others think the same and the lack of inventory has prices higher as well. To make matters worst, it also becomes a race against higher interest rates as well. I have seen rates double since the beginning of this journey and at least I was nimble enough to lock in what now seems like an amazing rate for some time to find something.
This has all seemed surreal which made me relate to the FOMO thinking often seen in the Crypto asset class. It is a fair warning considering that most FOMO decisions are not the best given the emotion in decision making. Crossed that with the alternative of paying irrational prices or being homeless, it could spell a perfect storm. However, my mindset is more from a lifestyle and family perspective rather than an investment one. While that provides more comfort in my decision, it also reminds me of another home purchase which still stings today almost 20 years later (a long story in itself).

Discord: @newageinv#3174
Chat with me on Telegram: @NewAgeInv
Follow me on Twitter: @NAICrypto
The following are Affiliate or Referral links to communities and services that I am a part of and use often. Signing up through them would reward me for my effort in attracting users to them:
Start your collection of Splinterlands today at my referral link
Expand your blogging and engagement and earn in more cryptocurrencies with Publish0x! Sign up here!
My go to exchanges are Bittrex and [Coinbase] (coinbase.com/join/corp_gi?src=ios-link); get bonuses for signing up!
The future of the internet is here with Unstoppable Domains! Sign up for your own crypto domain and see mine in construction at newageinv.crypto!
Always open to donations!
ETH: newageinv.eth
BTC/LTC/MATIC: newageinv.crypto
DISCLAIMER: The information discussed here is intended to enable the community to know my opinions and discuss them. It is not intended as and does not constitute investment advice or legal or tax advice or an offer to sell any asset to any person or a solicitation of any person of any offer to purchase any asset. The information here should not be construed as any endorsement, recommendation or sponsorship of any company or asset by me. There are inherent risks in relying on, using or retrieving any information found here, and I urge you to make sure you understand these risks before relying on, using or retrieving any information here. You should evaluate the information made available here, and you should seek the advice of professionals, as appropriate, to evaluate any opinion, advice, product, service or other information; I do not guarantee the suitability or potential value of any particular investment or information source. I may invest or otherwise hold an interest in these assets that may be discussed here.