Hello friends,
The world of decentralized finance is booming with different projects and in reality, it takes thorough research with a clear understanding to determine which one is a genuine project. DYOR (Do your own research) is important, that's if you understand crypto and its technology, come to think of it newbies in the space, how will they journey along?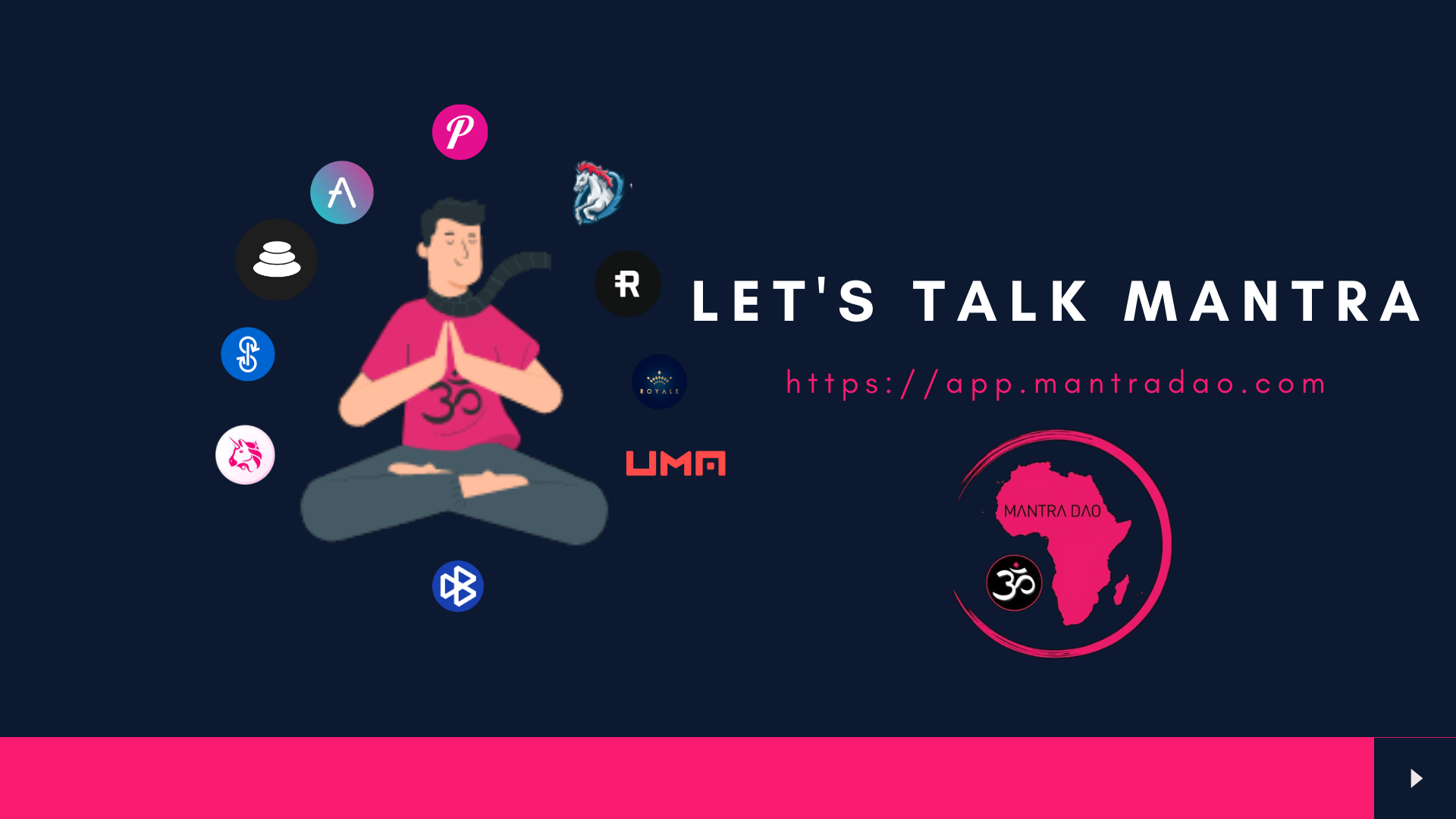 ---
Education is the key to knowledge acquired, that's why an initiative of ''Let's Talk MANTRA'' was launched by Africa branch of MANTRA DAO in order to support the community members and open their eyes to happenings within the decentralized finance and decentralized autonomous organization.
Yesterday, 16th February 2021, there was the voice chat on Telegram and zoom whereby info about DeFi, DAO, MANTRA DAO, (staking and DPOS) were shared.
Do you know that MANTRA DAO App already has Polkadot extension wallet integrated?
Do you know that you can bond your Polkadot wallet with Metamask and stake your DOT & KSM for huge staking rewards?
Okay, if you attended yesterday voice chat, try this short quiz and you can win at least $10 worth of OM remembered $OM of MANTRA DAO was featured as one of BitBoy Crypto's Top 5 Coins Crushing the Market Now (With Massive Crypto Gain), Check the video

QUIZ TIME
A click on Nominate through Polkadot.js on https://app.mantradao brought in two assets, name them.

How ERC-20 assets can you stake on https://app.mantradao?

What is the Estimated APR of staking $OM?

How many assets are on the staking platform of MANTRA DAO?

Is MANTRA App in play store?
REWARD
$OM 50
RULES
Join the Telegram: https://t.me/mantradaoafrica
Follow my Twitter account: https://twitter.com/olapadesam00
Comment your answer with your Twitter and Telegram username.
First 5 correct answers claim the reward.
Remember Let's Talk MANTRA is a weekly event, join us next week.
Good Luck to you every one.
MANTRA DAO OFFICIAL INFO
MANTRA DAO is a community-governed DeFi platform focusing on Staking, Lending, and Governance. MANTRA DAO leverages the crowd's wisdom to create a community-governed, transparent, and decentralized ecosystem for web 3.0. Built on Parity Substrate for the Polkadot ecosystem, MANTRA DAO gives financial control back to the people to store and grow wealth together.
Website | Whitepaper | Telegram |Medium |Twitter | Linked | Github