The price of gold has been on a tear lately. After preaching the 2011 high price has gotten extended on the weekly chart for sure.
What in store for gold?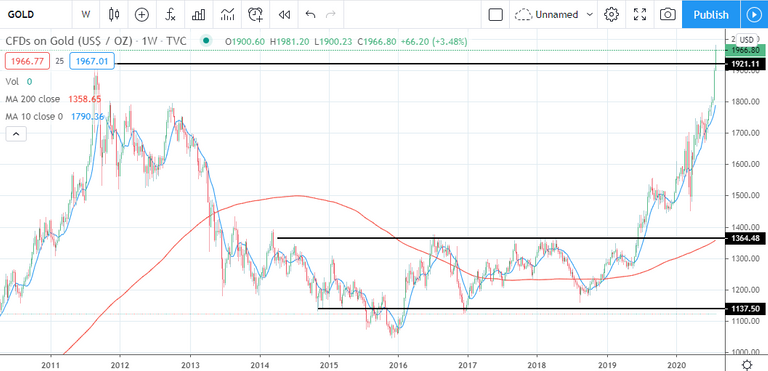 After this bullish run, some consolidation is in order. Ideally price can digest the latest gains and hold 1,900. That would keep the bullish tone firmly in place.
I would not be surprised to see this spike clock 2,000 though, as round numbers seem to be a magnet for prices often times.
Either way, gold has had a heck of a run in 2020 thus far!