The last 48 hours have been big for bitcoin price. After selling off a few days ago with price failing to reach 10K again it looked like a double top was in play.
Hold your horses, it is not over yet.....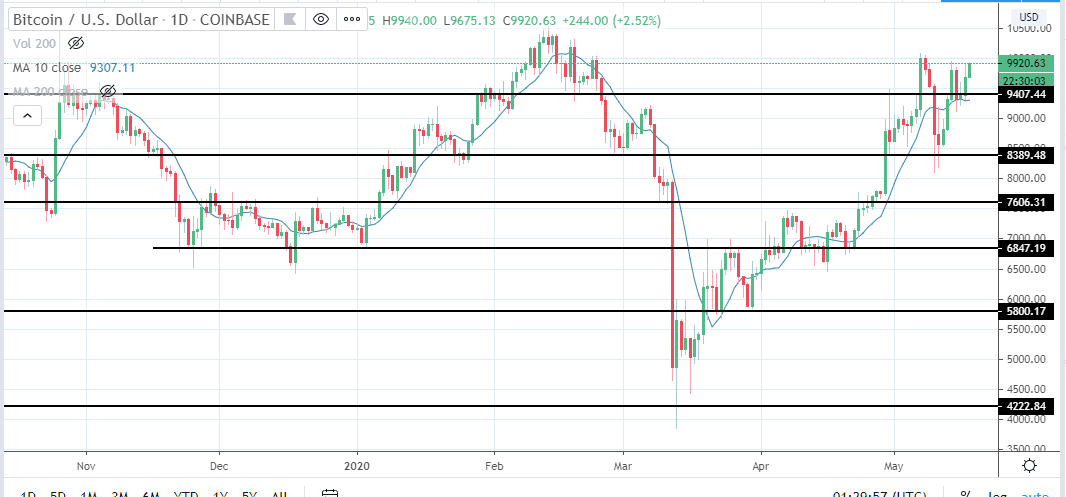 As you can see looking at the chart price rallied yesterday and is starting today's candle strong.
A lot can still happen, but this is a positive development and honestly one I did not expect. I was preparing for a move lower, to possibly 7,500 or more. At which point I'd be a buyer. Looks like I may not get that chance.
Until price breached and closes above 10,080 anything can still happen. But at the moment price action is positive.