As every day goes back, there is a need to adopt blockchain technology and cryptocurrencies. This is why the coming of innovative platforms such as Brexily is a welcome development. With Brexily, it is easy for users to benefit from the perks that come with cryptocurrency.
---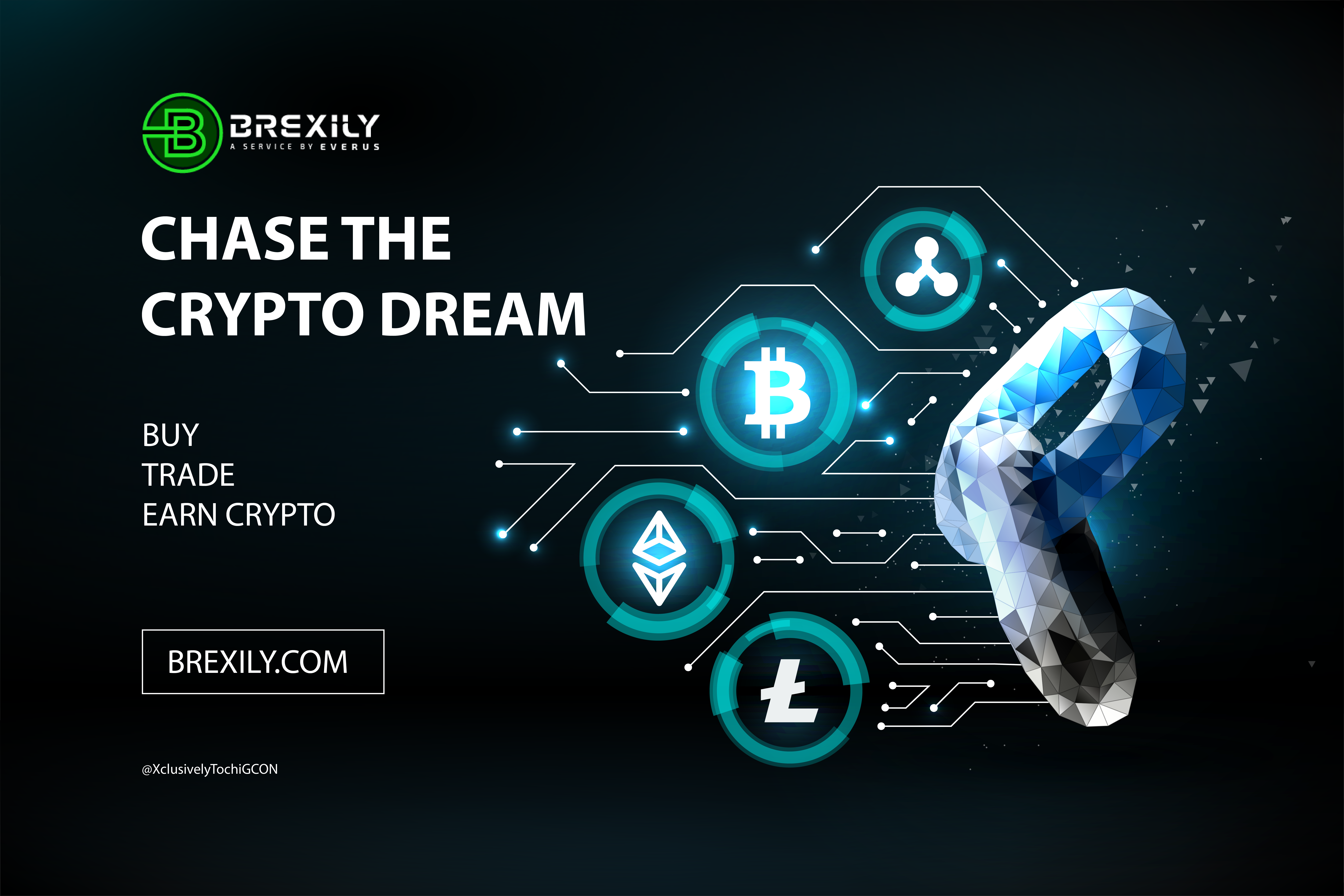 ---
What is Brexily?
This is an innovative platform that caters to almost everyone that holds and use cryptos. It is a marketplace that one can spend, save, manage, and even save their cryptos. The truth is that mining, investing, earning rewards, and a lot more are quite hectic for the typical crypto enthusiast. This is why the coming of Brexily is a breath of fresh air.
When a new user or even a moderate user of the crypto world thinks about it, he or she is overwhelmed with the jargon and how highly ambiguous the world is. Brexily acts as an ecosystem that allows users to have access to quality trading and exchange services. Users of any level of expertise can now easily be involved in cryptocurrency activities.
---
Features in Brexily
---
Next to Nothing Trading Costs
This platform was designed to be more than just a typical decentralized crypto-currency marketplace that you see around. Users have to pay next to nothing in trading costs, and apart from the aforementioned, other features are mindblowing in the ecosystem.
It is not news that one thing holders of crypto hate is to spend a lot on transaction or trading costs. It can be nerve wrecking.
A community bonus system exists
There are several bonuses in existence in Brexily Exchange. Those that refer their friends and others to use the Brexily network can earn a referral reward. New users of Brexily enjoy the welcome bonus, which is intriguing.
The Multiway Format of Payment
This exchange offers a mind-blowing format of payment. Here, users can buy cryptos on the platform with their credit or debit card. It also incorporates a third-party integration that permits people to get funds in whatever currency they want.
Security is Top Notch
This is one aspect that every exchange, Defi platform, or platform that uses blockchain technology should have, and Brexily is not lacking in that aspect. It comes with a multi-layer security feature that ensures users can bask in the warmth of intense security, while they carry out their activities.
---
When Brexily was created, a lot was thought of, and that can be seen in its results. People can shop for things online, purchase tickets, recharge their devices and do other normal transactions on the platform.

Brexily is designed to allow their users to purchase whatever they want, anywhere they want it. This was done because Brexily wants to improve the adaptability of the crypto market. It takes care of both new and old users.
---
Conclusion
The truth is that most new users end up being overwhelmed with what they see when they take a step into the crypto world. Brexily is designed in such a way to offer users a peek into the crypto world without them being overwhelmed.