Radio Free Europe (RFE) 's Iva Gajić has recently highlighted the diplomatic efforts of Liberland in her featured article.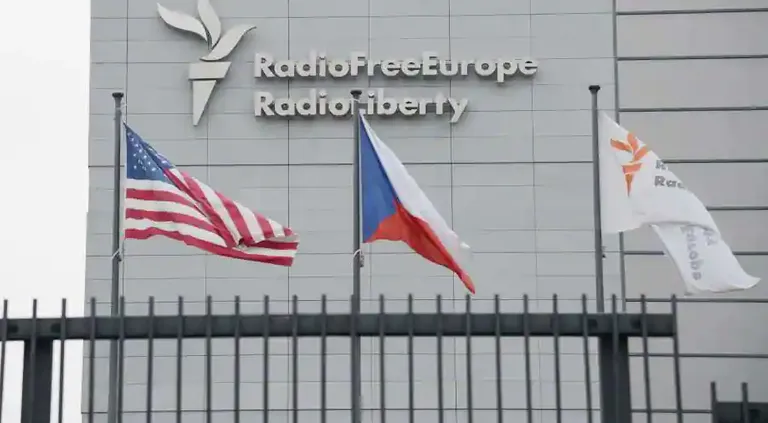 RFE, focusing on human rights issues and other injustices in Europe, takes Liberland seriously.
In this article, we paraphrase certain passages from Iva Gajić's article. The full article is available in the reference below.
Iva Gajić writes that:
Liberland covers an area of ​​seven square kilometres on the Croatian bank of the Danube and across the street from the Upper Danube Nature Park on the Serbian side.
The idea of ​​establishing Liberland arose thanks to the dispute over the existing border, in which neither Croatia nor Serbia recognised the said area as their own because the administration of the two states defined the demarcation line in different ways.
The disputed area used to be on the territory of Serbia, but now it is part of the western bank of the Danube. Thus, the area claimed by Liberland, as claimed by its founders, is treated as a no man's land (terra nullius) and can be inhabited as such by anyone who wants to.
Liberland, which declared itself a state seven years ago, is stepping up its lobbying efforts to become recognised globally.
As seen on the US Department of Justice website, on July 9, Liberland signed a new contract with Steven Melnyk (Liberland Senator and Ambassador-at-Large Dr Steven Melnyk), a lobbyist with whom he has been cooperating for more than three years.
With the help of Steven Melnik, on March 5, 2020, Liberland signed a five-year agreement with the state of Haiti in the desire to "establish and develop relations of bilateral cooperation between both countries, in full compliance with the principles stated in the Charter of the United Nations and international law."
As stated in the agreement, which Liberland forwarded to RSE, one of the goals is to develop mutually beneficial cooperation in sectors such as trade, economy, environment, culture, education, sports, health, and prevention and management of risks associated with natural disasters.
Both sides have pledged to promote and encourage permanent and bilateral dialogue through their diplomatic missions on any topic of mutual interest. The agreement will be automatically extended for another five years unless one of the parties wishes to terminate it.
When asked by RFE how important it is for Liberland to be recognised as a state, Mr Jedlička (Vít Jedlička, the President of Liberland) answers:
"It is nice to have formal recognition from other countries, but we are also happy if we are informal friends and if they recognise our motto: 'Live and let others live'".
As he says, he knew from the beginning that getting full international recognition for Liberland would not be an easy task.
"I am very proud of our diplomatic success and team of one hundred representatives and five government members," Mr Jedlička points out.
On the official website of Liberland, it is currently stated that half a million people are waiting for citizenship and that a thousand already have citizenship of Liberland.
Liberland uses the "Liberland Merit" as its official currency. When you get an electronic residence card, you get the first "Merit", which should enable access to services and representatives. At the end of 2021, it was announced that work was being done on a virtual world called "Liberland Metaverse."
"The most important thing is that Liberland as a country grows faster than ever before, and people benefit more from their Liberland citizenship. We aim to be a great example of how a state government can be organised in the new millennium using strong ideological principles and the latest decentralised blockchain technology for management," Mr Jedlička told RFE/RL.
He named Vojvodina (a Serbian administrative unit) as Liberland's currently most important real-world partner. Liberland is developing a free trade zone with Serbia, building houseboats and a Liberland village called ARK near their territory.
As he said, he knew from the beginning that recognizing Liberland would not be an easy task. Croatia does not recognise the territory of Liberland as its own but states that it cannot be anyone's land but belongs to either Serbia or Croatia.
Vít Jedlička concludes that despite all this, "Croatia also recognises us as a serious national movement, and it seems that they have been really worried about the size of the Liberland movement for many years now."
We thank Iva Gajić for her objectivity and are happy to see that true journalism still exists, even during these difficult times.
Denied their national homeland as well as justice in several high-profile cases, Liberlanders will not cease in their efforts until the dream of a free, prosperous and sovereign Liberland has been realised.
Our efforts may become a model to follow by other nations whose voice has been taken away by those unjustly seeking to be their masters.
In any case, Liberland brings new energy to the stagnant waters of international politics. The old States are set up to address old problems.
Sooner or later, humanity will have to update its operating system of international interaction or be swept away by issues that modernity brings without the ability to respond to them adequately.
Liberland seeks to be a part of that solution, to bring its labour, enthusiasm and ideas to the table, and to assist in developing this new, most needed upgrade patch.
We hope to see you at the Floating Man Festival, https://floatingman.ll.land, if you can make it. In any case, please stay tuned for more Liberland news!
https://liberlandpress.com/2022/07/21/rfe-reports-on-liberlands-memorandum-with-haiti/