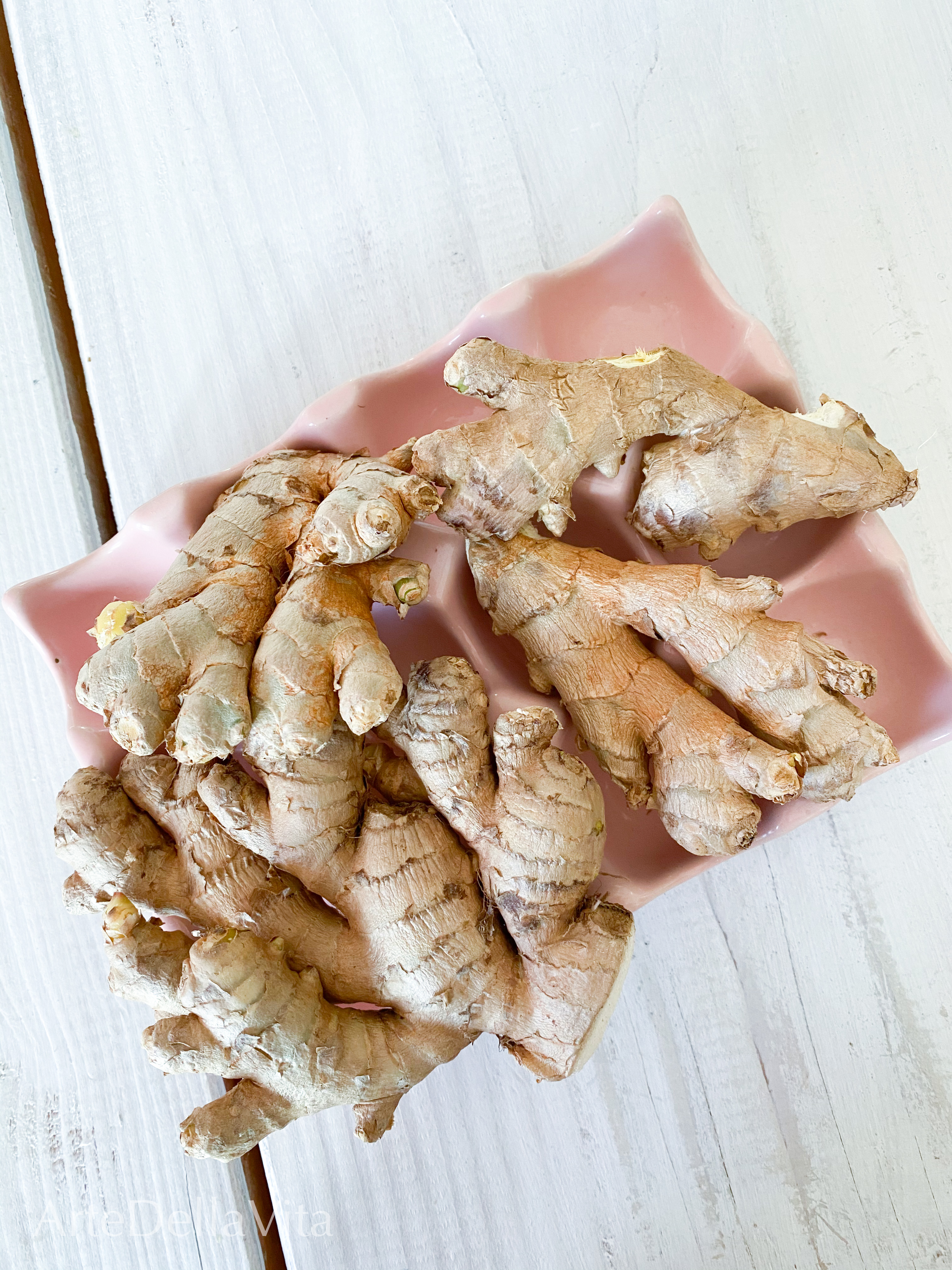 After the heavy food consumed during the Super Bowl I thought it would be wise to pump some good stuff into our bodies and what better way to jump start our immune and digestive systems with a shot of ginger juice added to our morning drinks!
Ginger grows abundantly in our garden but once outdoors I was distracted by some gorgeous buzz buttons, these are great for toothaches and to add a tingly feeling to any cocktail!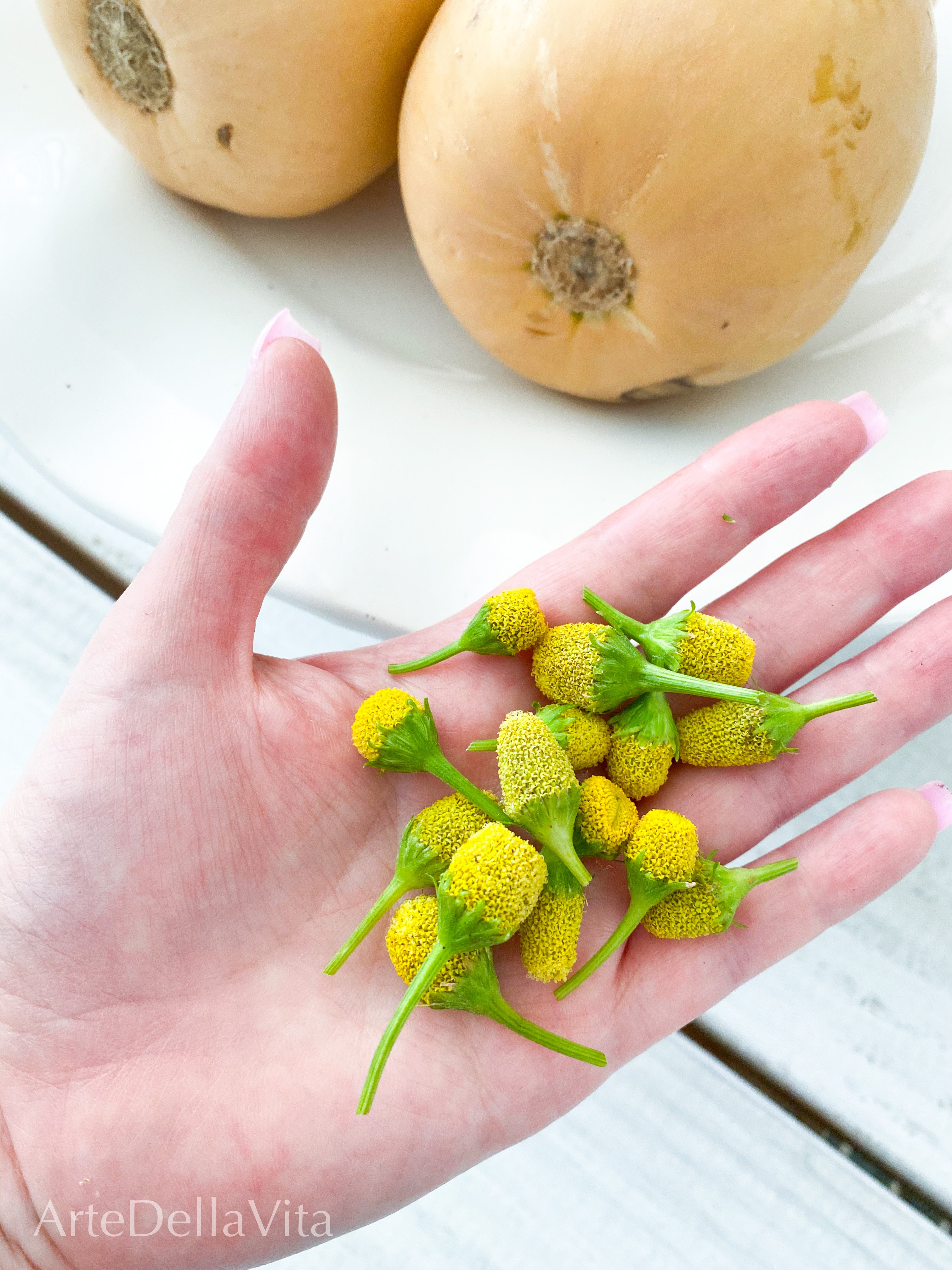 And some gorgeous nettles!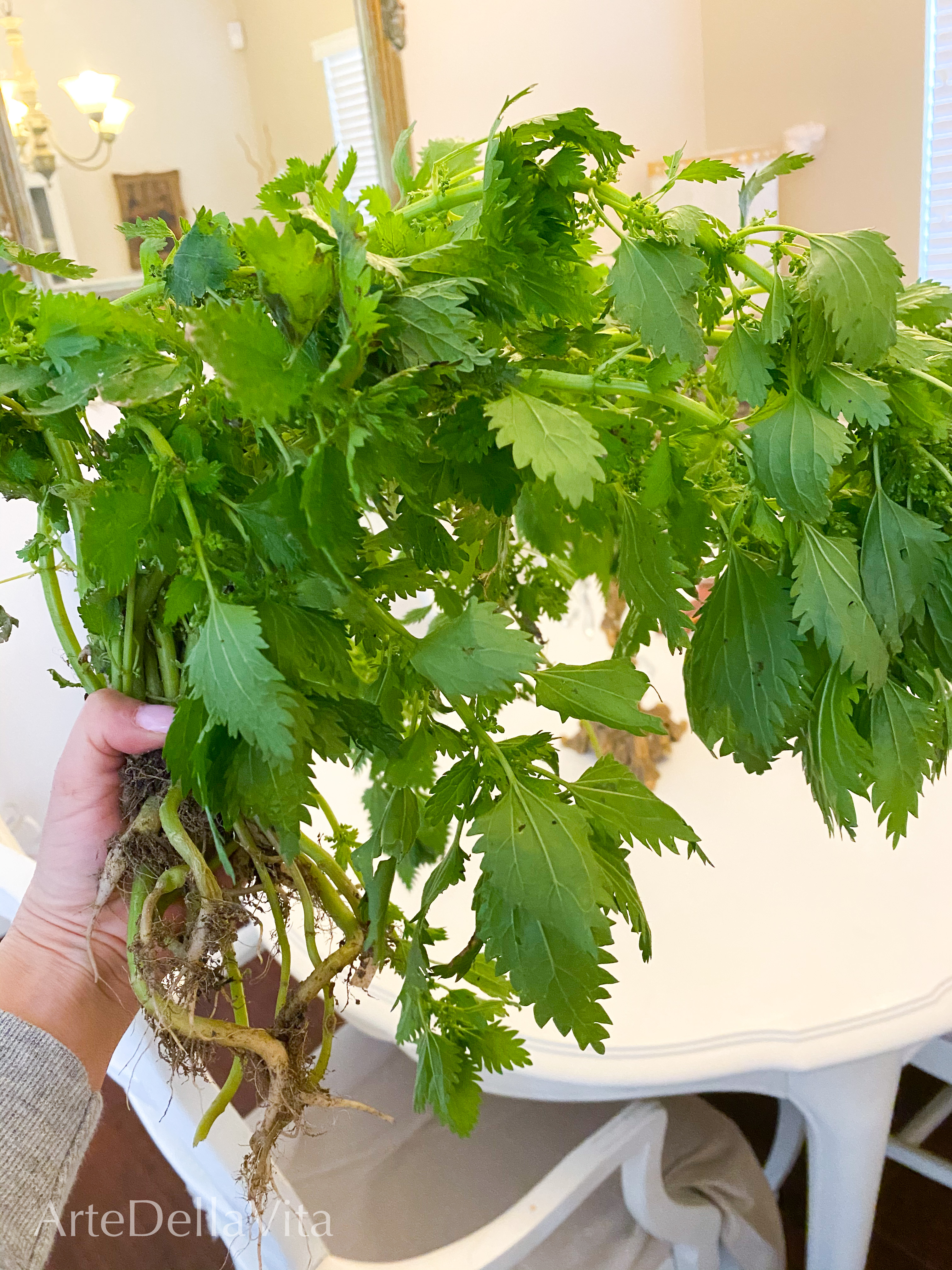 These I will dehydrate to add to our teas.


After washing our ginger I cut it up to make sure it fit the juicer spout.


Then I pressed it into this gorgeous elixir!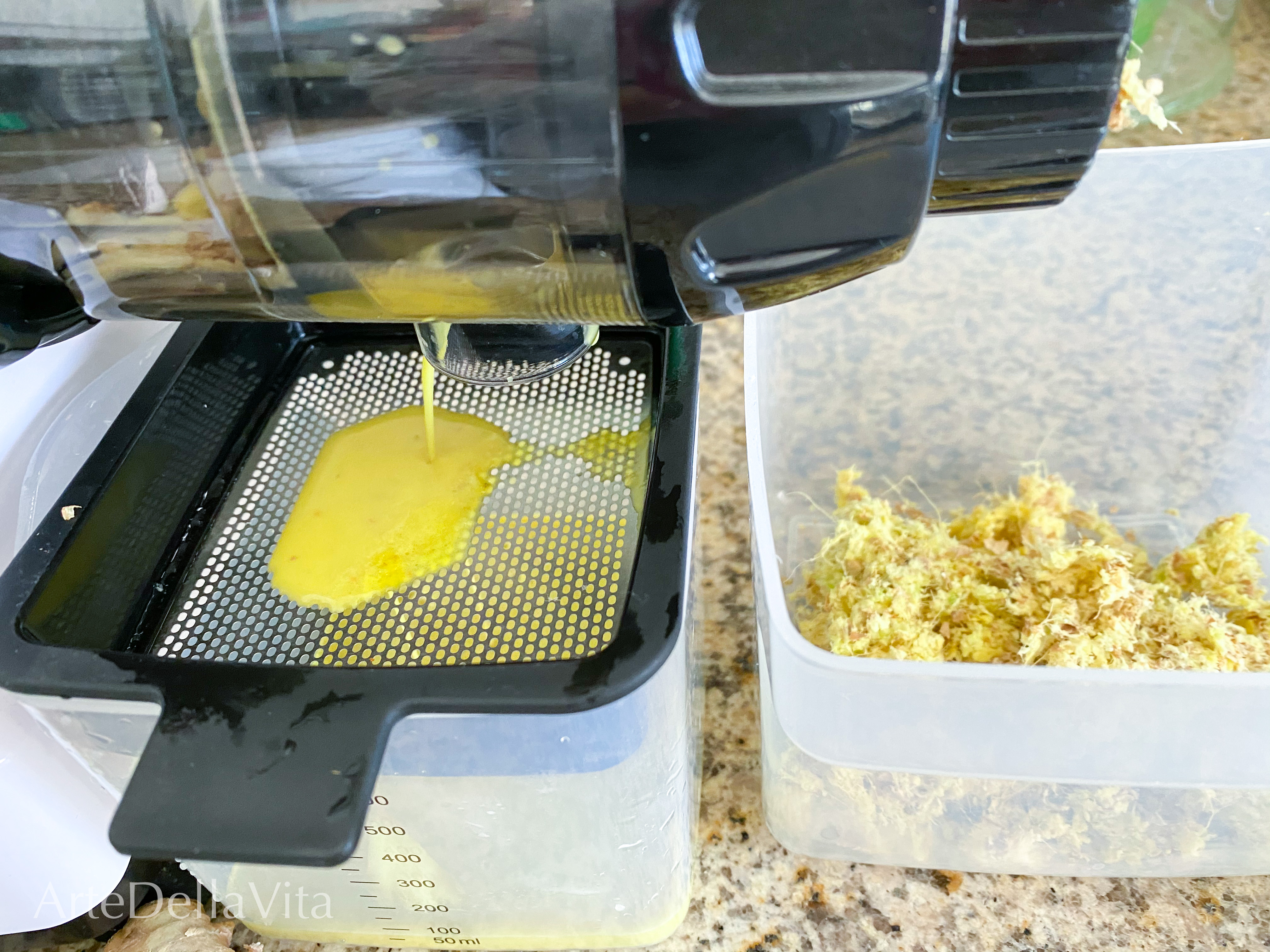 I bottled it up as it keeps perfectly this way refrigerated.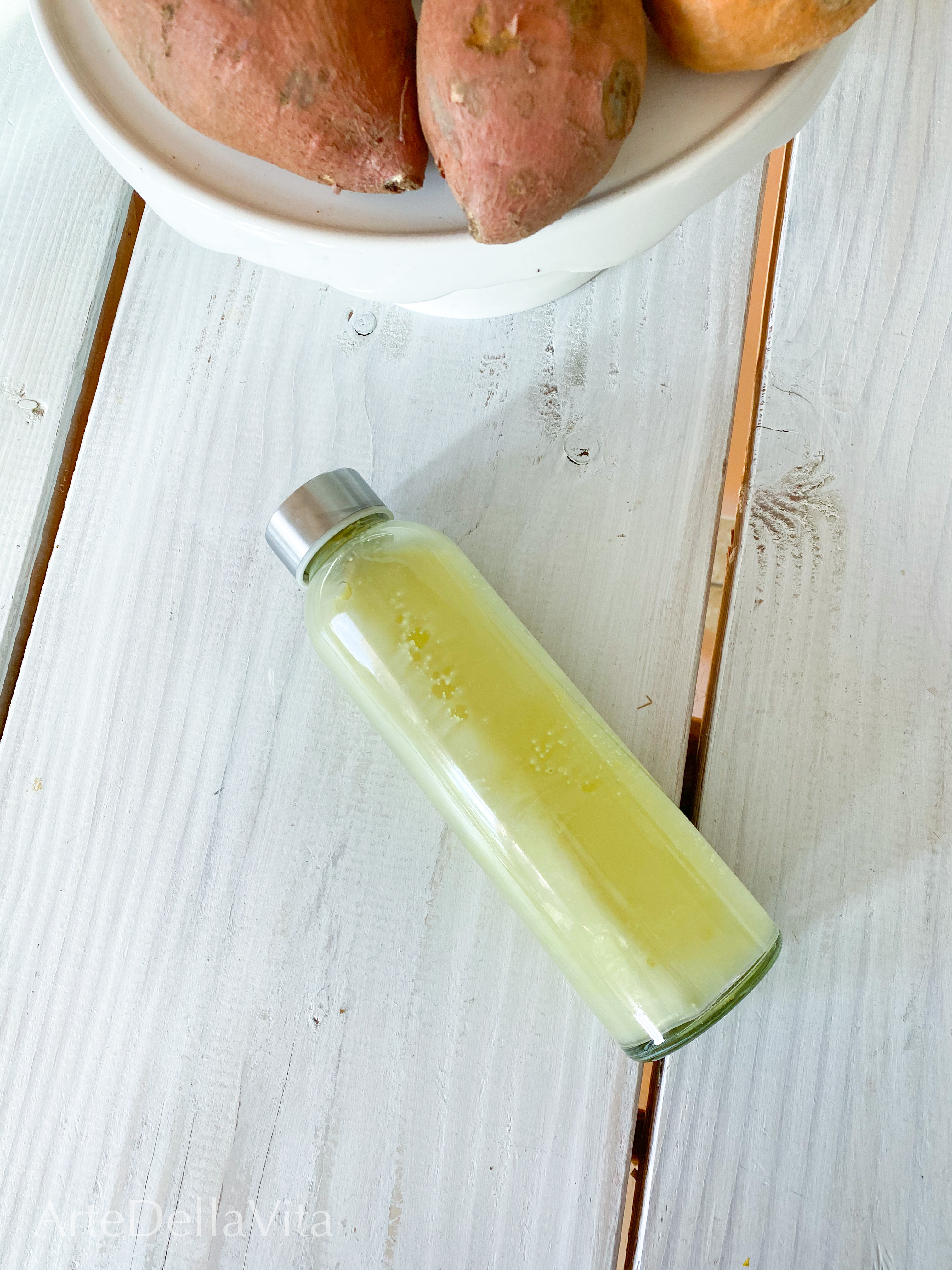 A teaspoon into a mug of honey, lemon and jasmine tea and you'll be feeling great, specially on a cold day, in no time!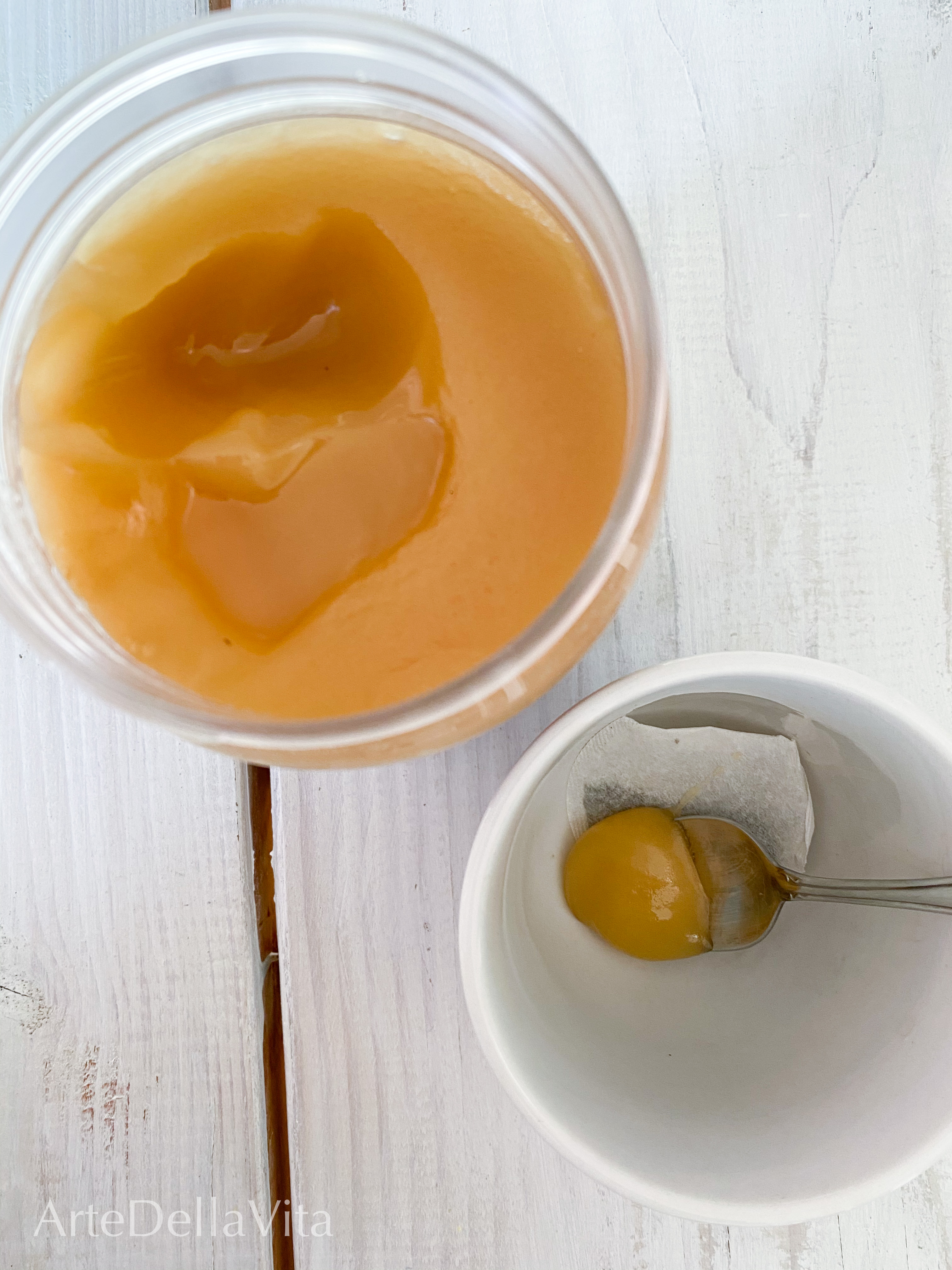 I don't like to waste the fibers that are typically discarded during the juicing process.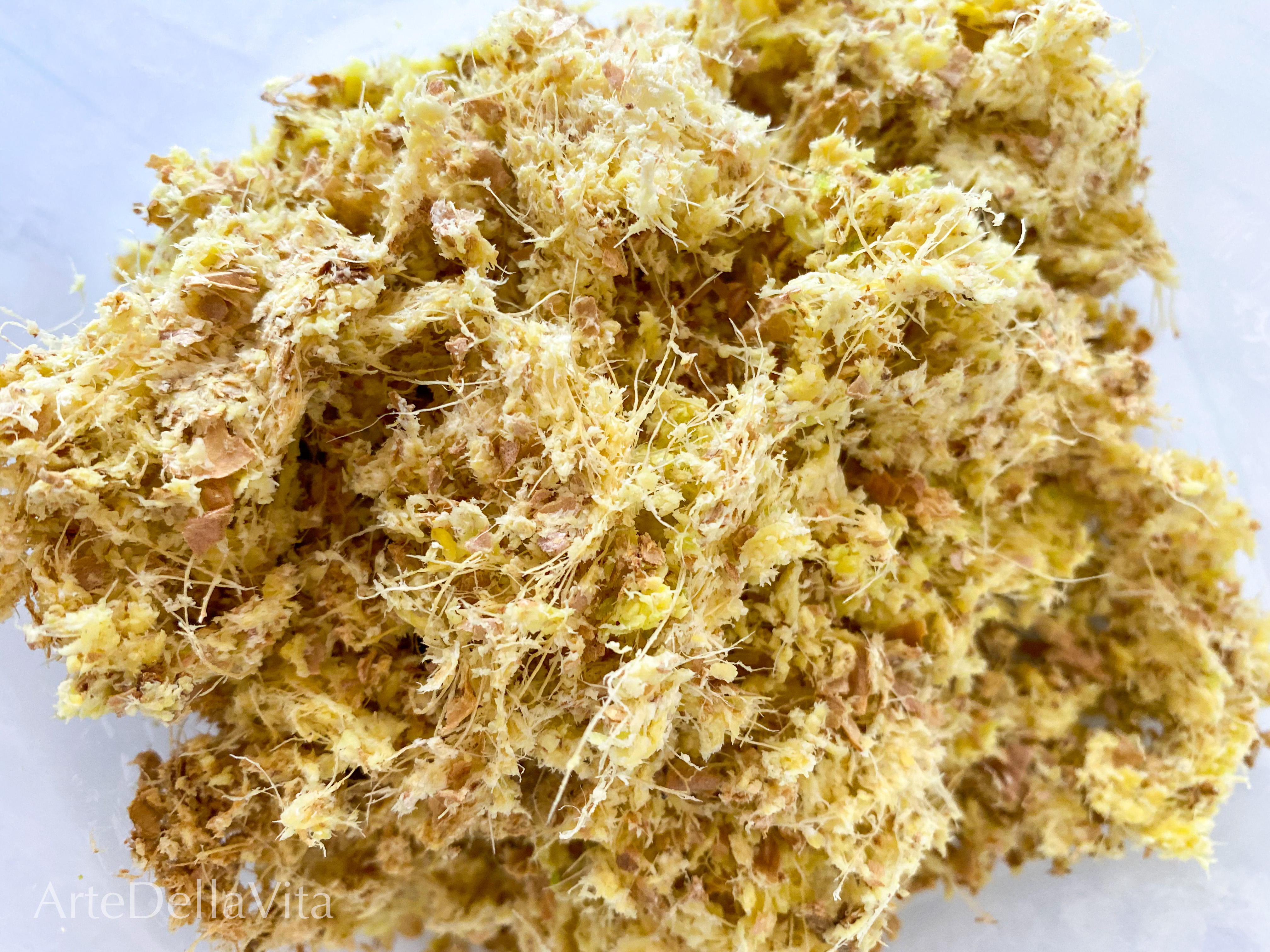 These I like to put on a jar and pour raw organic apple cider over them and let them device for at least two weeks.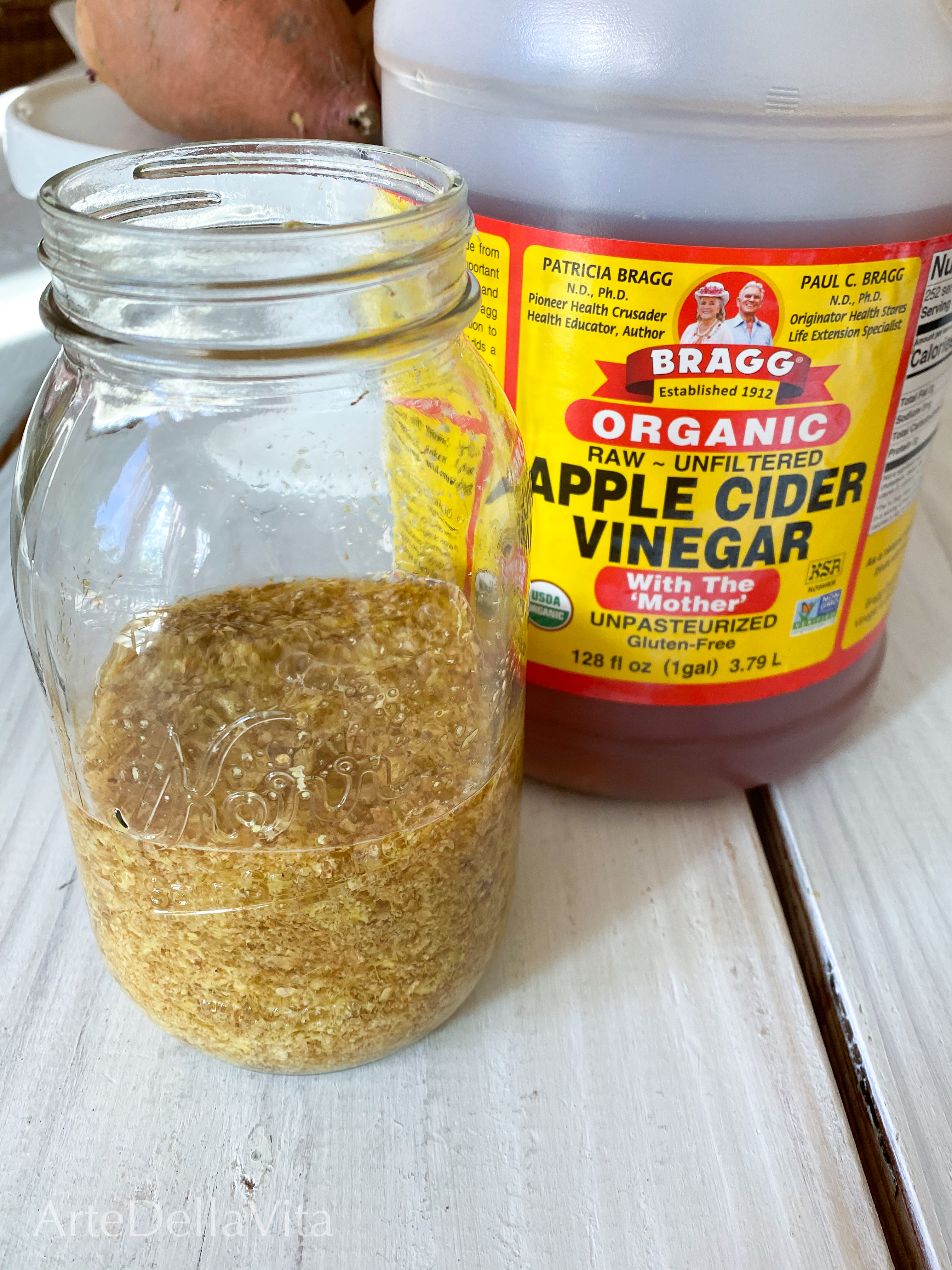 You can do this too with cut up ginger.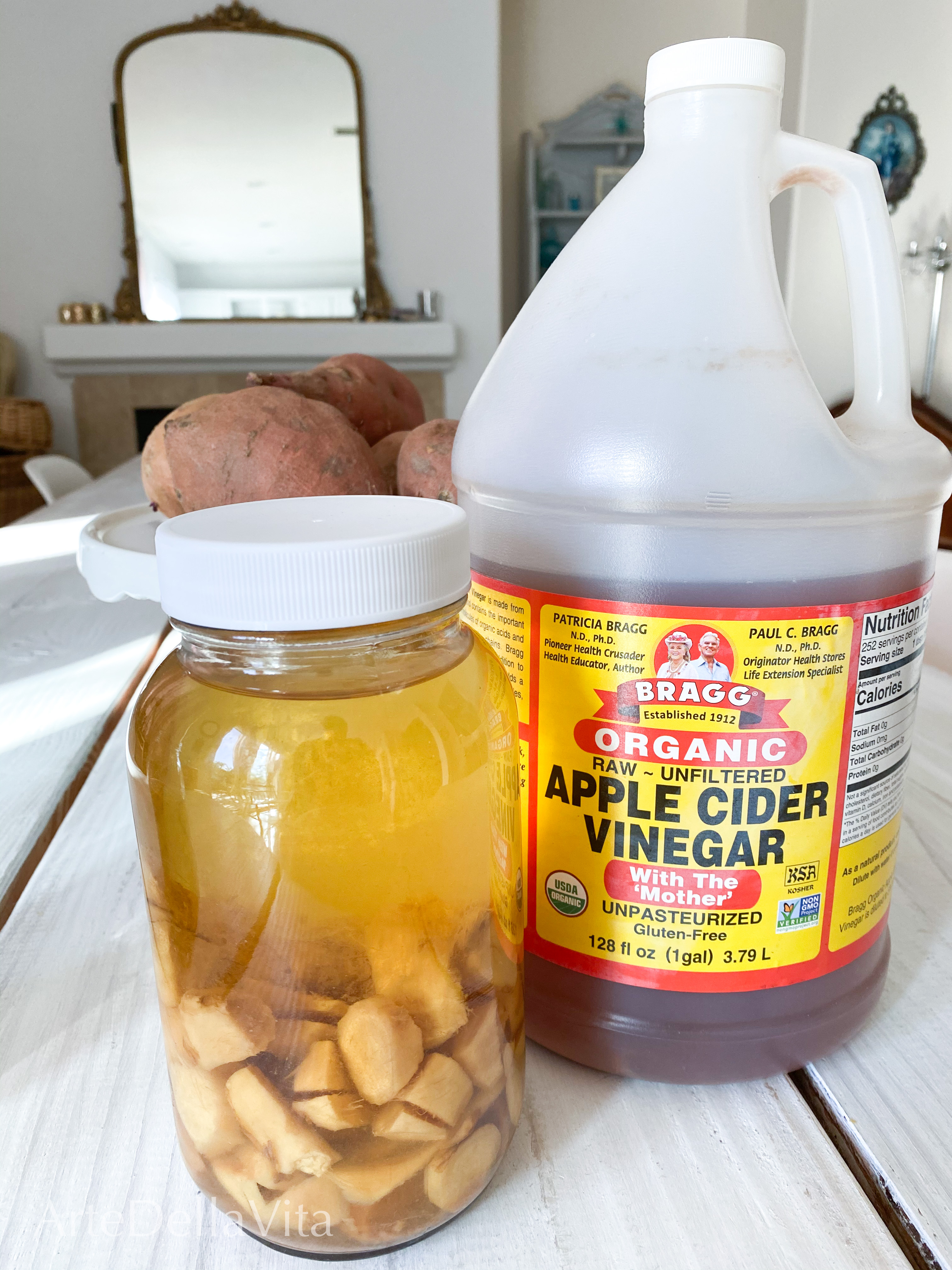 This ginger vinegar is not only great in Asian style marinades or dressings but in wellness drinks too such as my favorite immune boosting, fat burning, electrolyte drink I love to have after my morning walk!
Water, a teaspoon or two of ginger vinegar, 1/4 teaspoon of cayenne pepper, juice of 1 lemon and a teaspoon of Himalayan pink salt! Magic!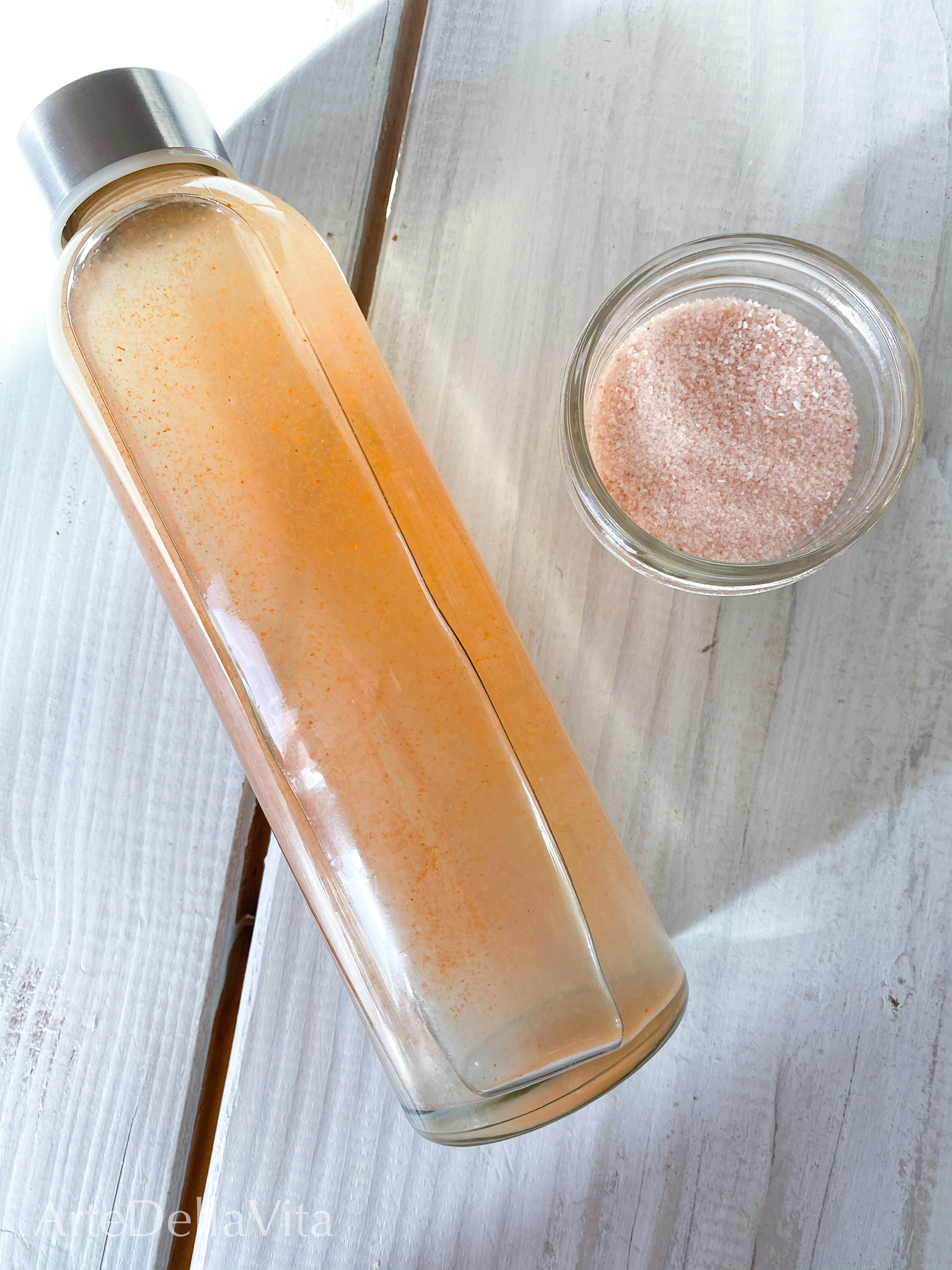 I truly love how easy ginger is to grow and how nourishing it is to our bodies.
Do you like ginger?
May your home be filled with warmth, your pantry full and may you always have good health!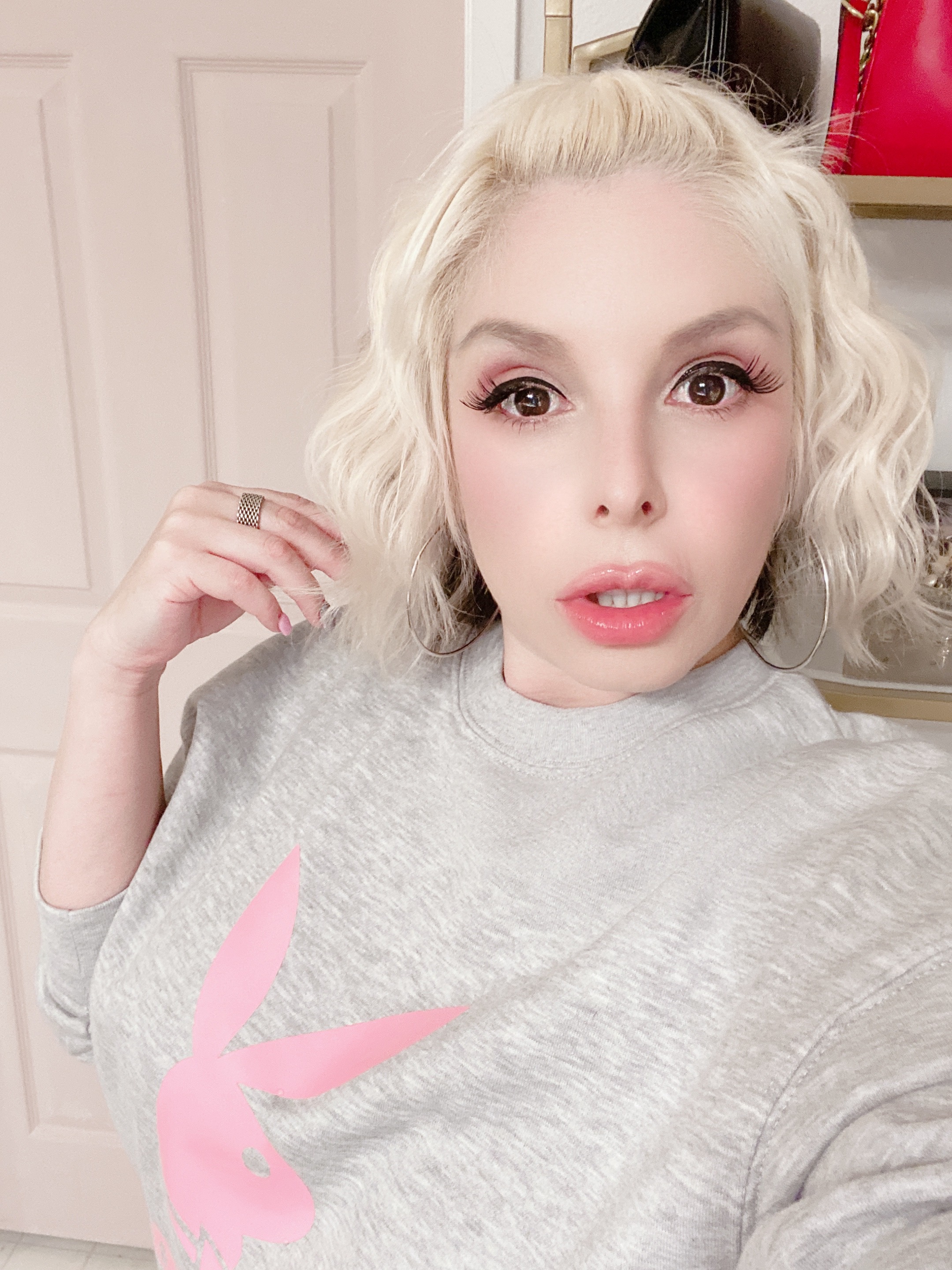 Xo,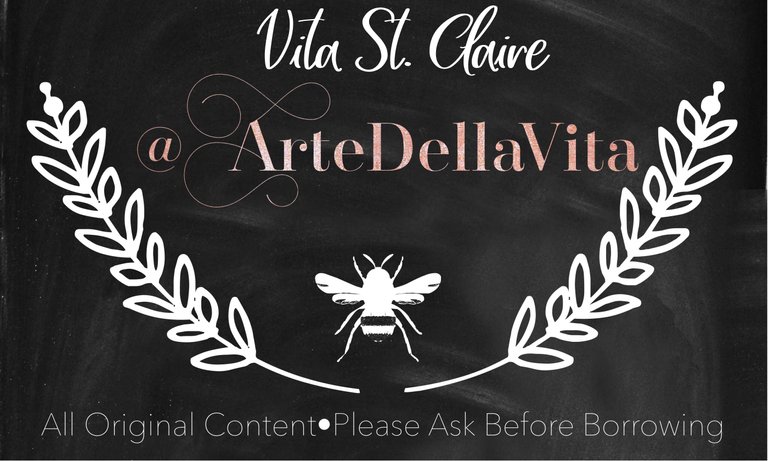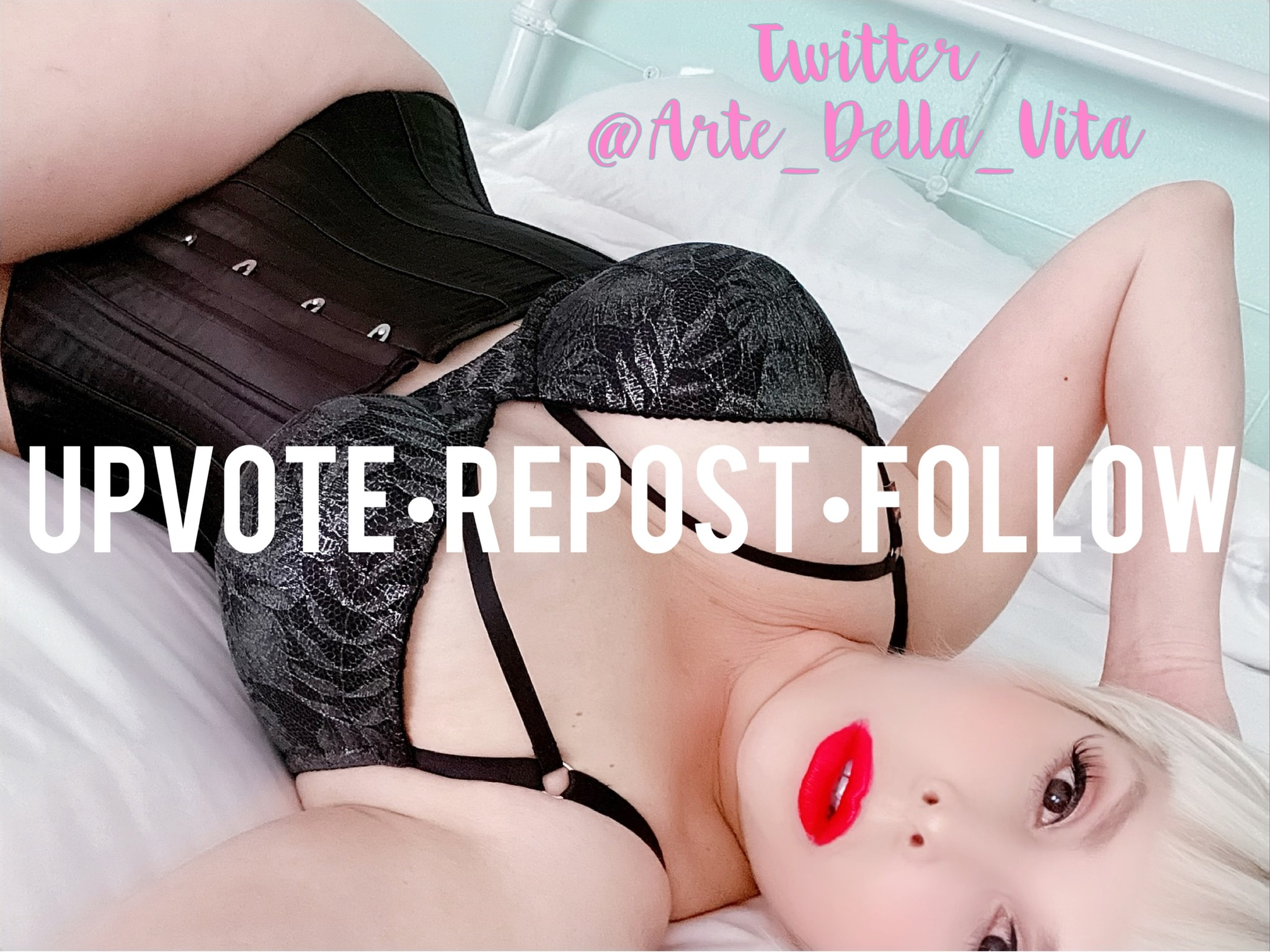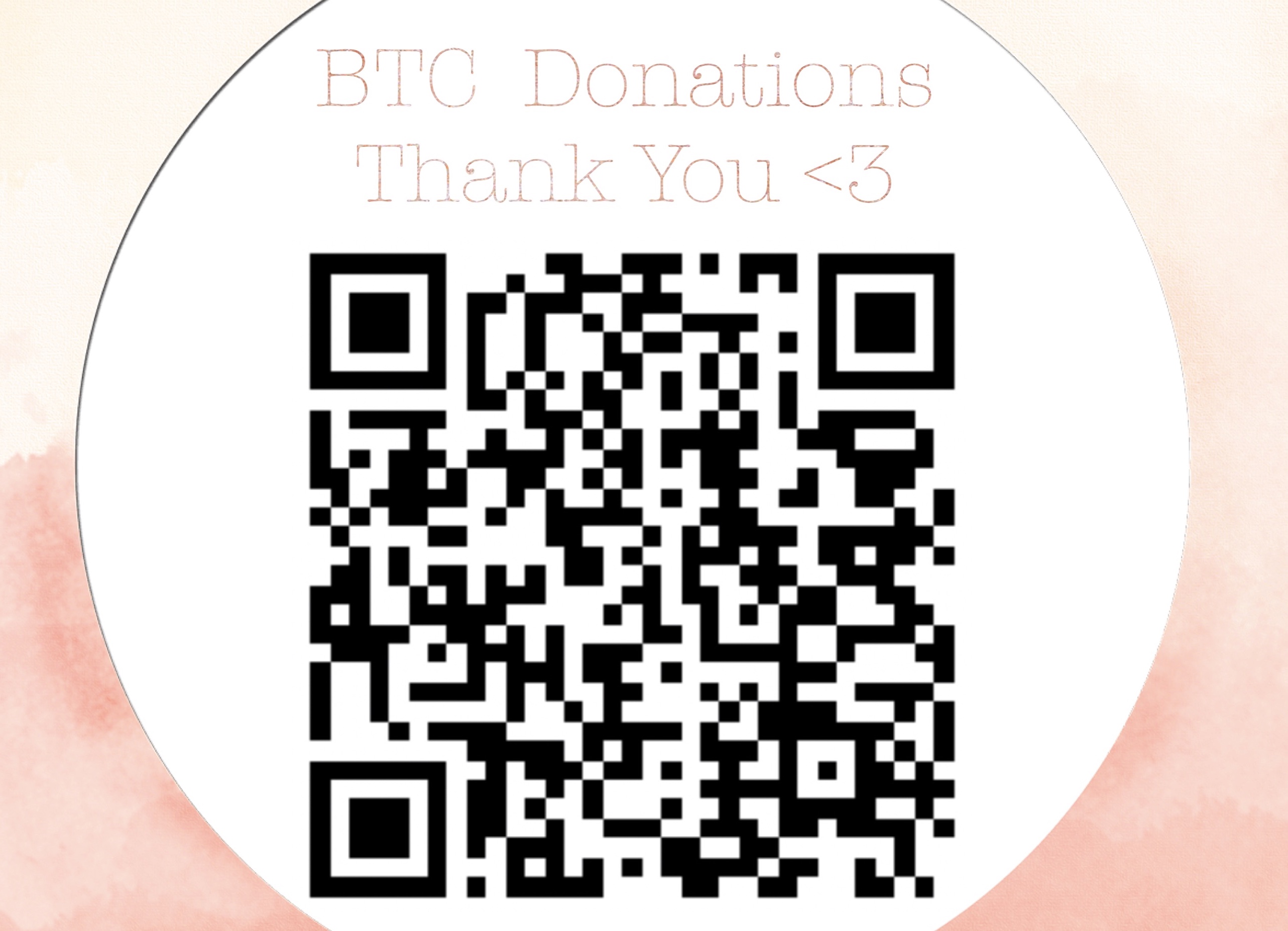 BTC
3EnChez6mqJGzsLtFzrXiuAcwy26QcE4YS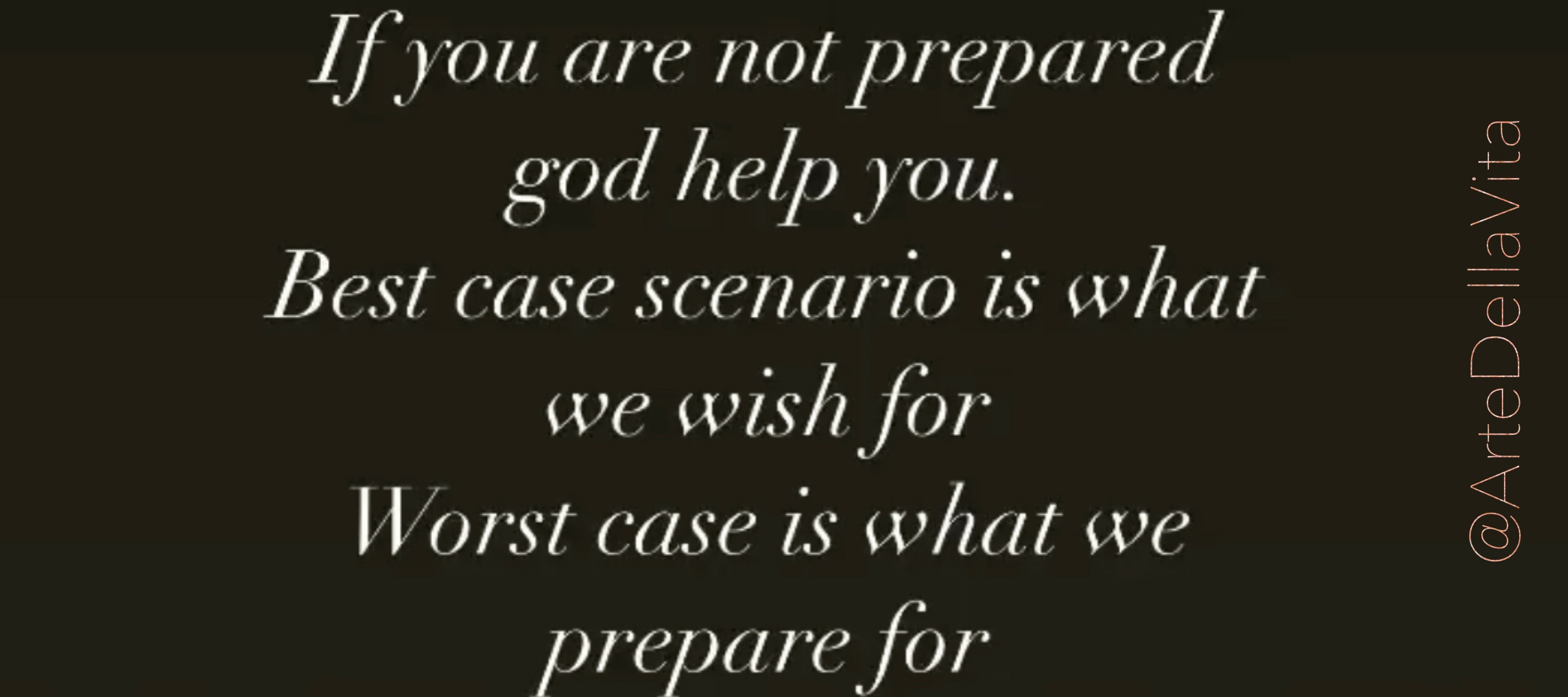 JOIN HIVE
Please remember, although natural, this is a medicinal herb and you should consult with your physician in case there's a possibility of interfering with any medical condition or treatment. Please do not give to children without first consulting a medical professional. This is not intended to treat, prevent or cure any condition. Keep this and any natural treatments away from children and pets!