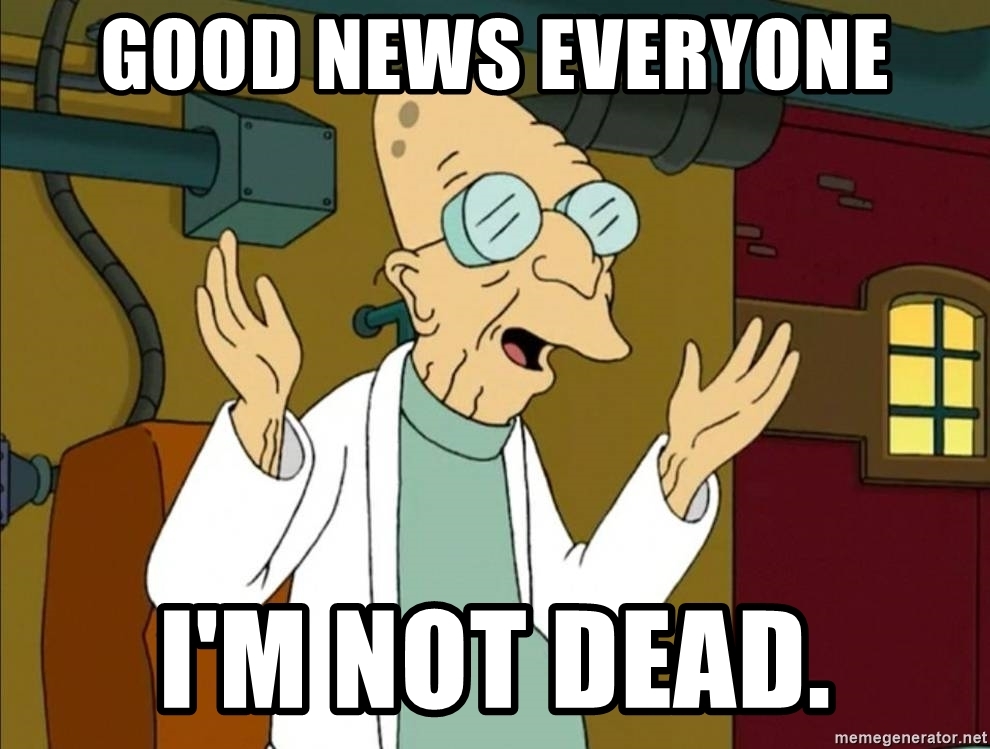 Howdy friends!!!
First off let me say hello to anyone that's still following me here. It's been 4 months since my last post which is the longest stretch away since joining over 2 years ago on...that other chain.
I've missed the interaction with the friends I've made here but all the drama several months back was a real turnoff. I figured that was a good time to...well...work on me a bit. So that's what I've been up to. I've been busting my behind to try to get ahead. I've kinda bitched about it for so long that it was finally time to shit or get off the pot...and boy was this a monster dump!
I plan on making a conscious effort to post again and interact with those of you who I've enjoyed following as well. So I won't bore ya with the details in this one. Instead I'll drag it out a bit...post by post. There's just surprising alot going on in my dumb life...mostly good stuff that I look forward to sharing with you all again.
I just wanted to touch base as I think I'm ready. I'll be back soon with some fun stories and updates. I hope you all made the switch. I'm eager to continue to help build our home here.
Hope you all are healthy and well.
Blewitt