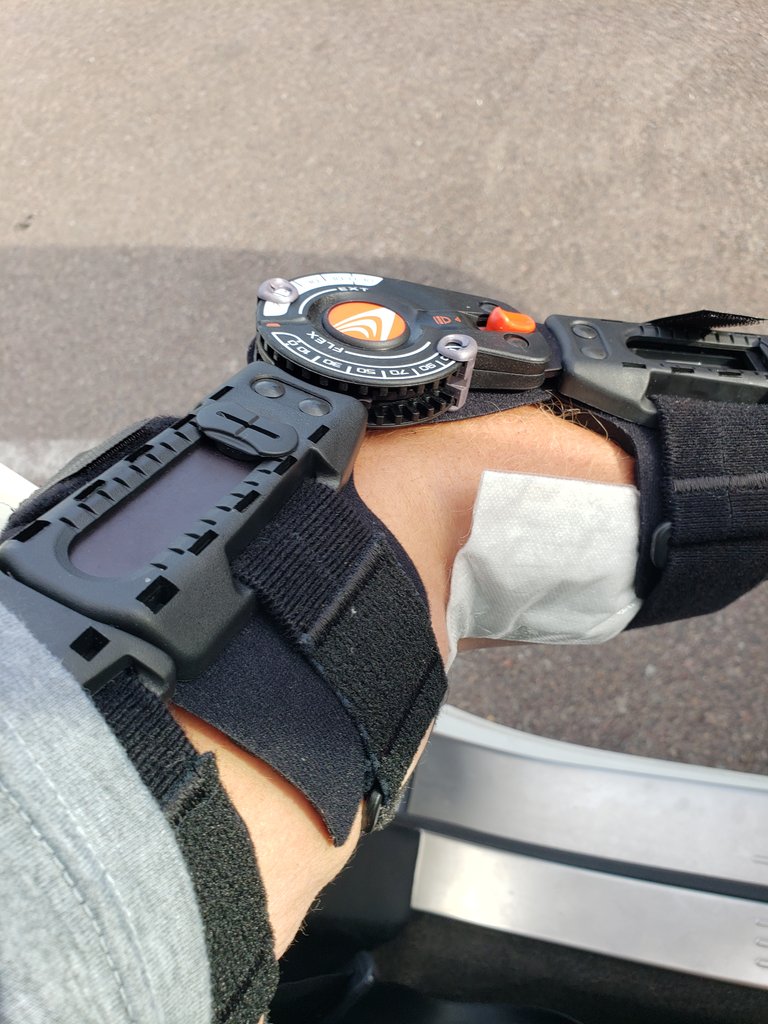 Two weeks after the surgery they have made me into a bloated cyborg. This new brace is so I can't lock my arm all the way out because that puts more tension on the bicep connection.
Each week I'm able to go 10% more. Until the 4th week with this I will be able to straighten my arm out and then I can do rehab at that point.
Remember before I was Mummy Status for 2 weeks.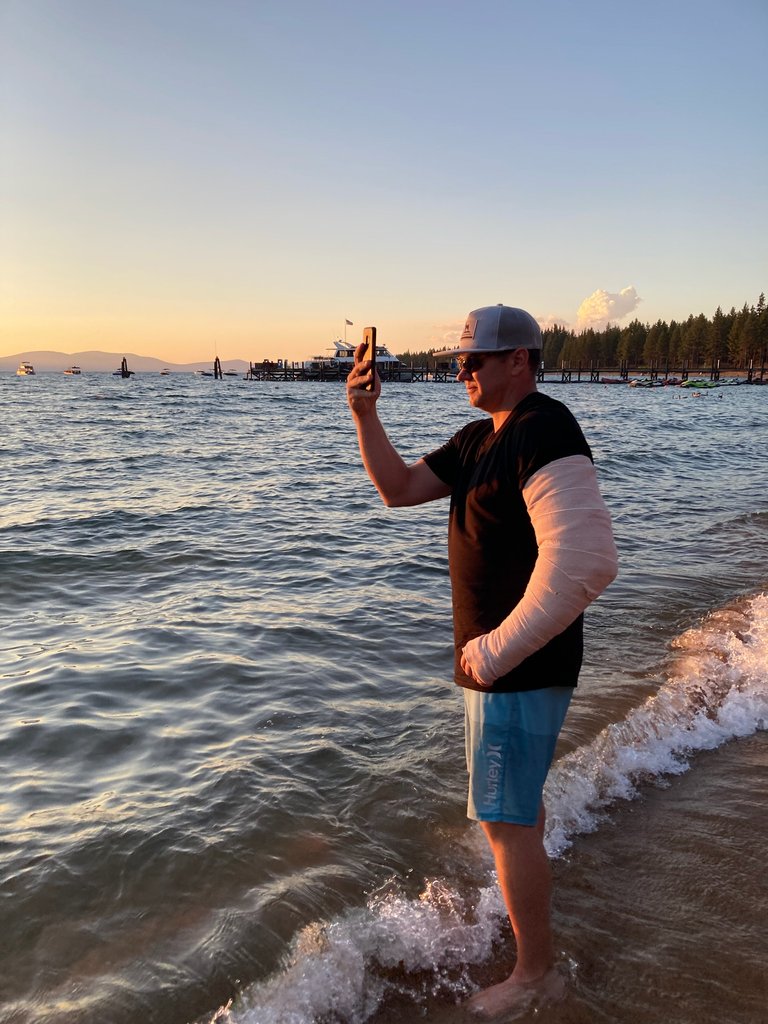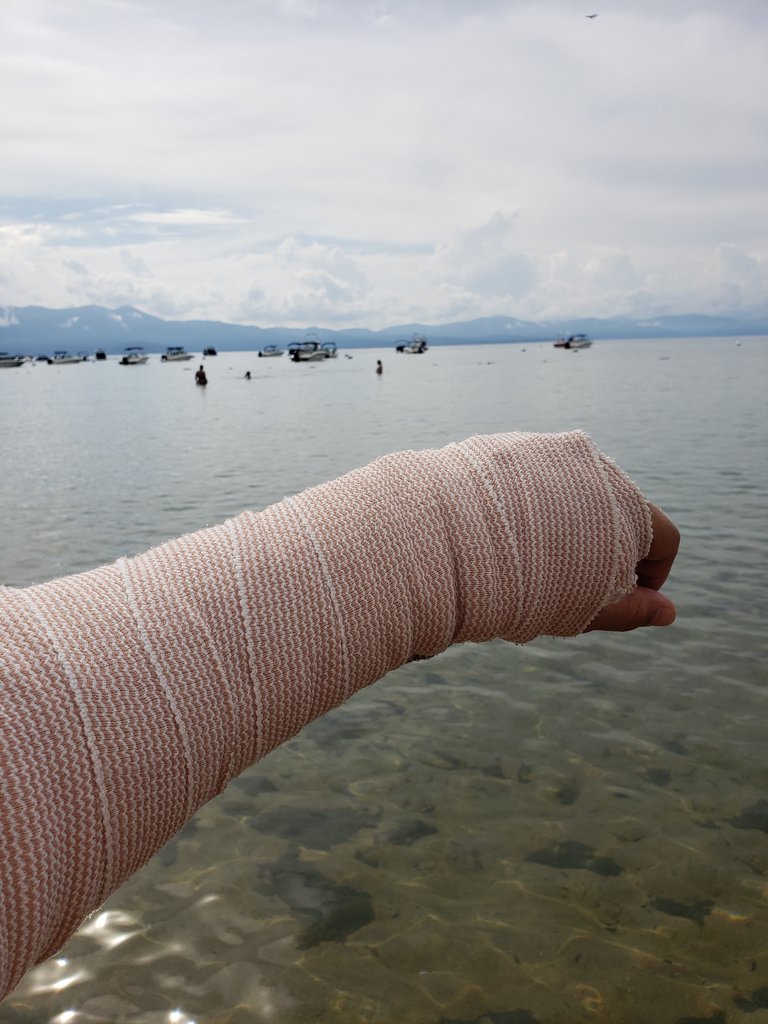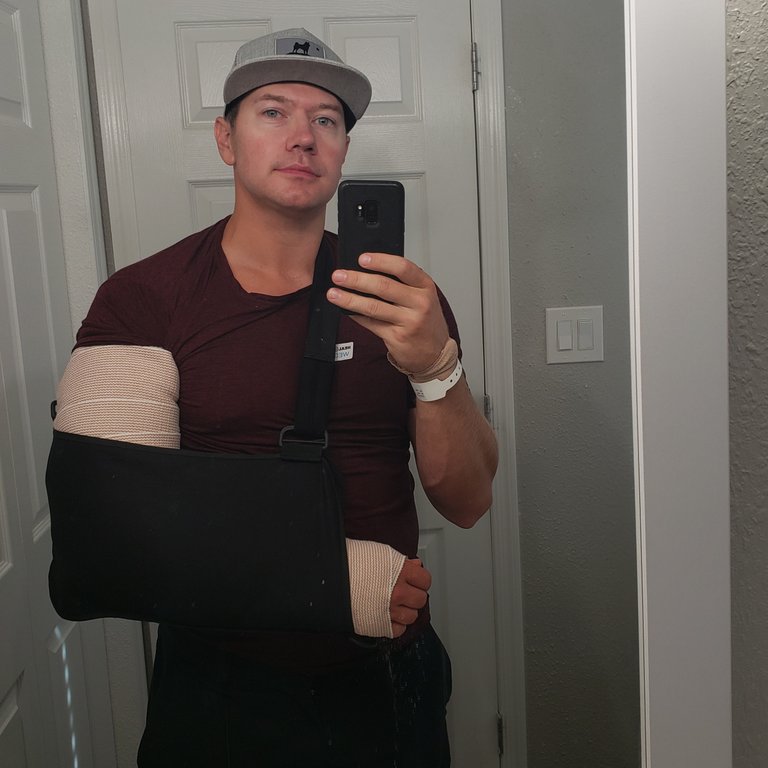 The one thing the doctor said that I didn't like is he acted like that arm will come back 90%. I was really hoping he would say 110% or something. Tommy John which is performed on guys who tore their UCL in their elbow comes back 120% because of the way that repair is done.