Do you know how it is believed that women like muscles? If you're a woman, you too have probably received some videos or pictures of men with overworked bodies. 
For example, the short films with Brock O'Hurn are now very popular (I just found out his name, trying to write the article). He seems to be the most popular male on Instagram, obviously among women. For Christmas, New Year or simply on any day it seems that girls have this tendency to share pictures with him on social media or send me in a private message. Like they don't already know I do not give a damn about those pictures, nor do I get any erotic passion.
One of them, having a boyfriend she's not too keen on, seems almost obsessed with looking at pictures or videos with men, and she never learns because every once in a while she shows me too and then she stares at me with a look as if she's waiting for my approval. And no, I don't lie, I always tell her I don't like it.
Instead of the video with the muscular boy who poses in front of the camera and exposes his body like those botox and silicone women, I always prefer to watch a video like this:
Another trend I see is the men with a tough look. I'm giggling as I write. A look à la mister Gray.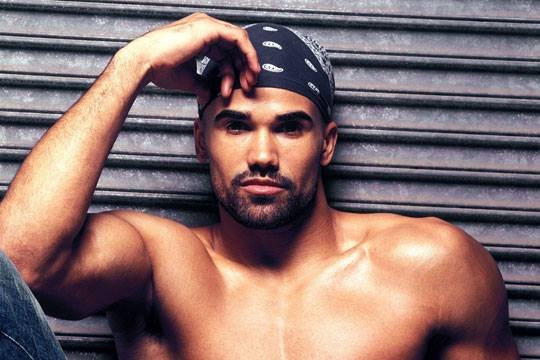 I'm not saying that Gray's character did not get me any emotions. On the contrary, I read half of the book and would have even read more, but the movie destroyed any fantasy I'd ever had. After convincing my husband to go on Valentine's Day, instead of getting fantasies, all I got was laughter as if I got the wrong movie room and instead went to a comedy. 
Anyway, this book does not seem to have done a good job to women in general. Now they stare after the tough looks, hoping to find in them loyalty and exclusivity. It's ok for as long as it remains a fantasy or a one-night adventure. You may not want to think that he is the charming prince near whom you will live up to old age.
And that's why, I think, the really warm guys who care and deserve all our attention are often locked in a safe called "Friendzone", while some of the most violent men in society are also the ones that make your girlfriend's heart flutter.
Nevertheless, instead of the picture above, I always prefer to watch this video:
This video has a great meaning to me. It's probably because I came across it in a difficult time of my life, and I was hooked before I knew it. Even my husband knows and can do nothing about it.  
I'd already liked Tom Hiddleston and no, not because he played Loki. I watched him in several talk shows, and I like the man Tom Hiddleston, besides the actor.
When I look at this movie I see a warm, encouraging and wise look. Like he's saying
You're strong, you'll get over everything.
You're good at everything. You can do anything.
It's just my slice of encouragement.
Obviously, the musical background also has a great influence, considering that classical music always gave me a sense of greatness, just like when you get to the top of a mountain and it seems to you that the world and the problems are worthless, to say the least.
Instead of muscles, harsh looks and shallow playboys, I will always prefer a warm smile, an intelligent look, and an elegant attitude.

Don't forget to follow for more!