Seeing as it is very close to Christmas I would love to share this lovely story with you all. I wish to have a white Christmas in South Africa. This will probably never happen as it is summer here.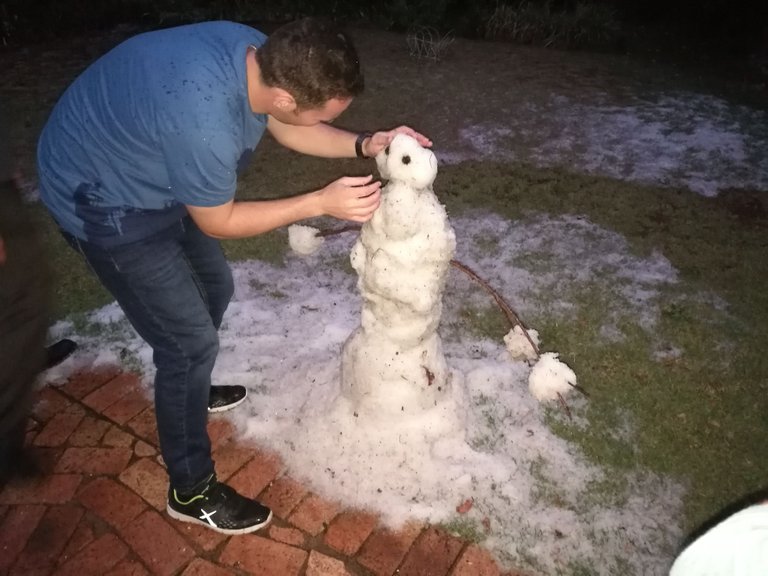 A few days ago we had a huge storm come in, lots of rain thunder and lightning, with literally heaps of hail, small pebble size.
The garden had looked like it just snowed and the ground was covered, so us as boys decided to do what boys do best and tried to build a snowman/hailman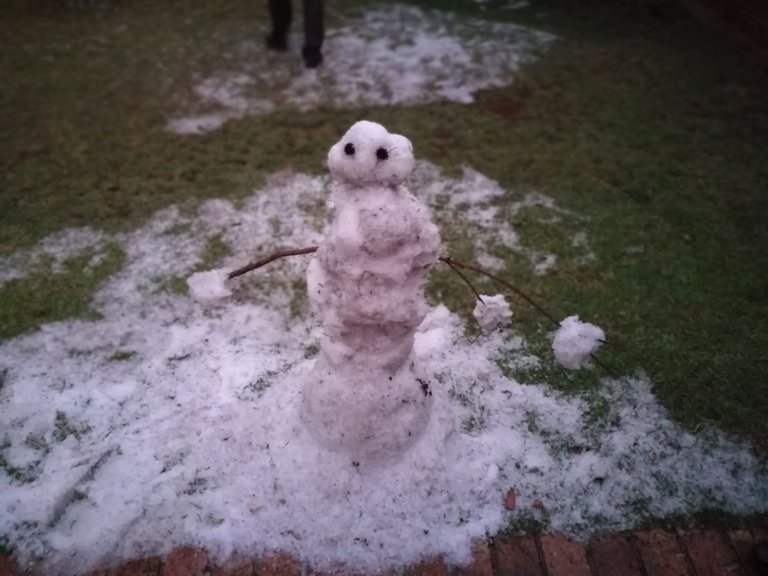 Our lovely hailman started to grow quite fast as we brought buckets of ice to help give him a better body.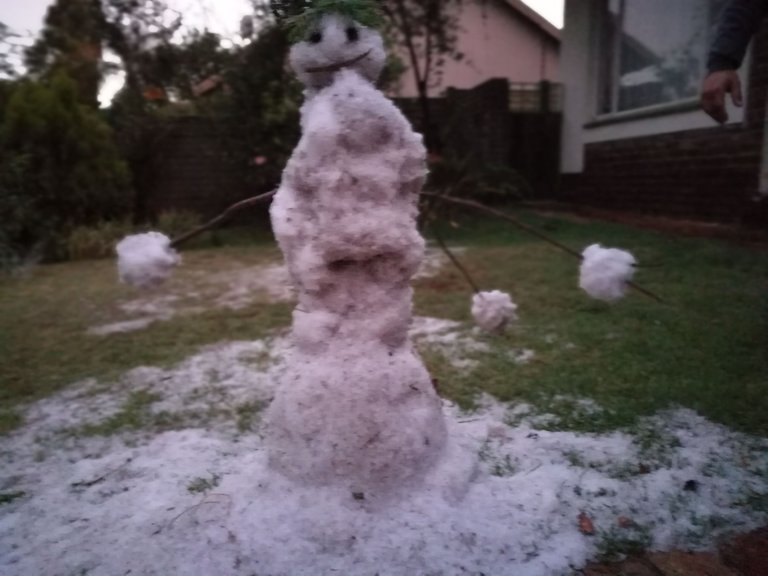 We where even able to add some hair and a smile to this lovely hailman.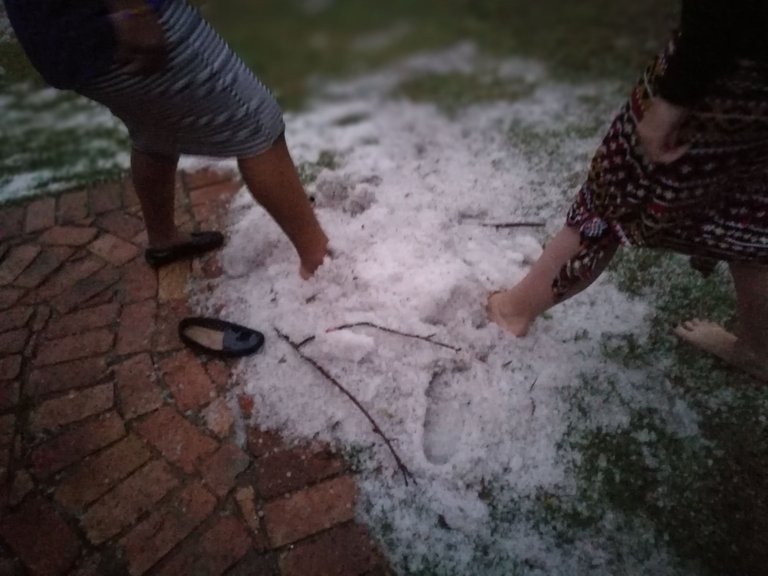 Then a bunch of girls thought he was so sexy and in a flash the tackled him down to the ground.
RIP: our hailman left this world behind, but we could still feel his cold touch on our hands...