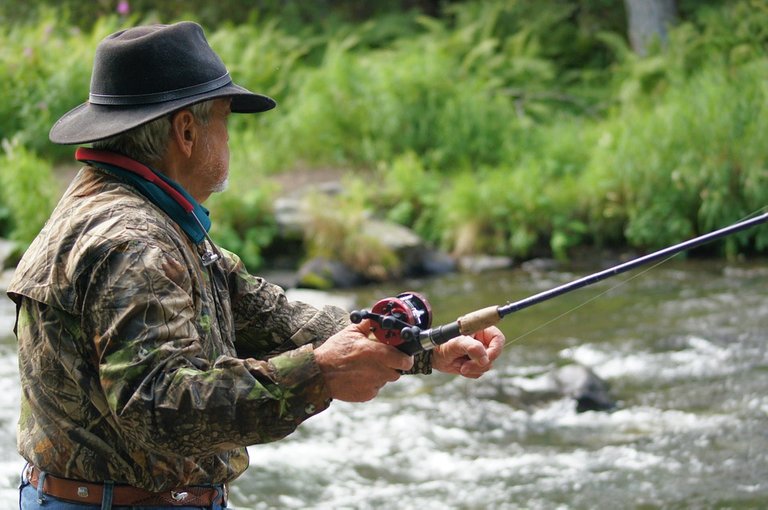 Personal greetings from steemit, I hope you are well and with excellent energy to continue browsing the quiet post on this platform. Today I want to tell briefly through a tenth, which I named by name "the peccary" of the last century, decade of the 60. It was in those years of 1969, when the farms and / or haciendas were made at the tip of ax and machete , knocking down mountains and burning sticks. At that time I was working as a worker (knocking down mountains), for a man with a chilingote name, in a sector known today as "la polar camellon", located at km 43 of the Via de Encontrados towards Guayabo in the municipality Catatumbo Zulia state, also at that time were experiencing difficult times in the country, so the work was rustic and heavy.
At that time there was more family unity, since I remember helping my brothers financially, with the little I earned, but I was able to make purchases. My older sister, Aura was the one who had the most children, I do not remember how many she had for that time, but I can tell you that she was the one who gave birth to the most boys, since she had a total of 24 children; Well, the fact is that her husband Pancho worked wonders to maintain that large family, may God have him in glory, my late brother-in-law. In that time I tell you, the situation in Venezuela was strong in all respects, but even more so in the work, since one went into these mountains to work and in many occasions spent time without seeing any civilization.
I remember that where I was working, I had a creek nearby, which I used for fishing, since by that time one was eating meat through fishing and hunting, which was certainly numerous in Venezuela. Pancho my brother-in-law, lived distant from where I was, but he constantly visited me, looking for what I could keep him, regarding fishing and hunting. It was so that once I composed the tenth that I mentioned to you called "the peccary, which I leave below.

Thank you for taking the time to listen to it, today there are not many people of my time with whom I could talk about it and share with them moments of longing and so many beautiful memories of that beautiful Venezuela, which is still alive in my mind.
With great pleasure and respect you say goodbye to you ... @ elcoquito, thank you very much ...