Social distancing is in placed still in Davao city, Philippines.
I was out for lunch with my Gay Neighbor Rey in one of the biggest mall today.
We stop by at his one favourite restaurant as we notice it is now open for business.
So we had lunch.
Inside the restaurant you need to be seated 2 meters apart if you are with your friends.
The order from the City Mayor Office here in Davao City is comply with 50 percent capacity in restaurants, cafes, public transport, etc.
Rey ordered Satay Chicken with side dish of rice a handful of of lettuce.
The serving of rice is pretty huge and it is packed well. So when you eat it all, it can be so filling. Rey told me that is very common now for the "unlimited rice serving here in Davao".
Well Filipino love to eat rice. Just like the westerners love to eat pasta and bread.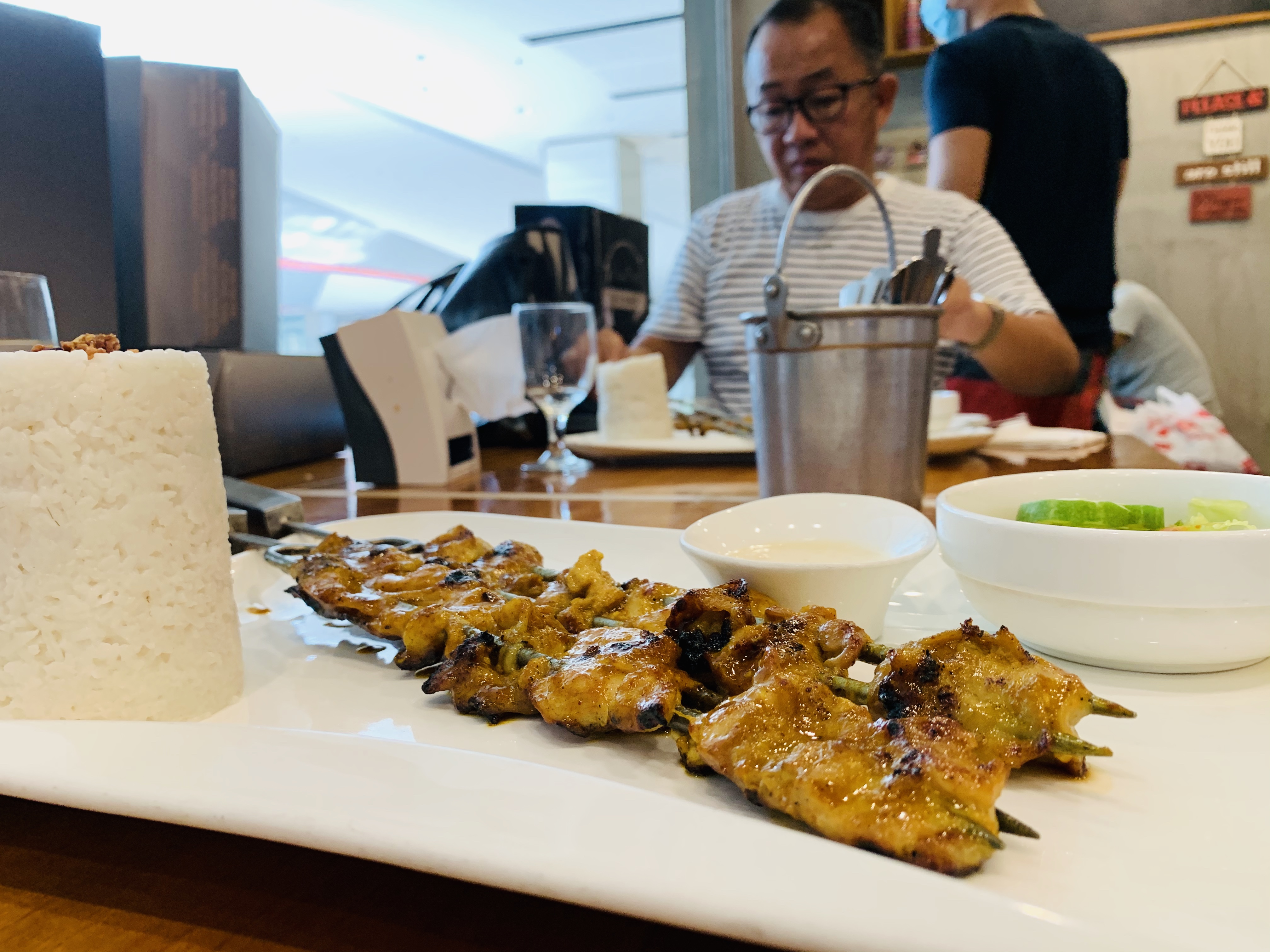 This seat meal, rice, 2 large chicken skewers and salad cost Pesos 260. If you convert that to US dollars, that would be around $4.50.
This satay chicken has a taste of peanut sauce. Not bad at all. The serving size for the price $2.50 USD is pretty large.
Imagine buying a burger in Macdonald. It would cost you this much and I guess eating a burger is so unhealthy compare to this Satay Chicken with Rice and salad.
For our dessert, I ordered 2 season fruit shake and Rey has watermelon shakes.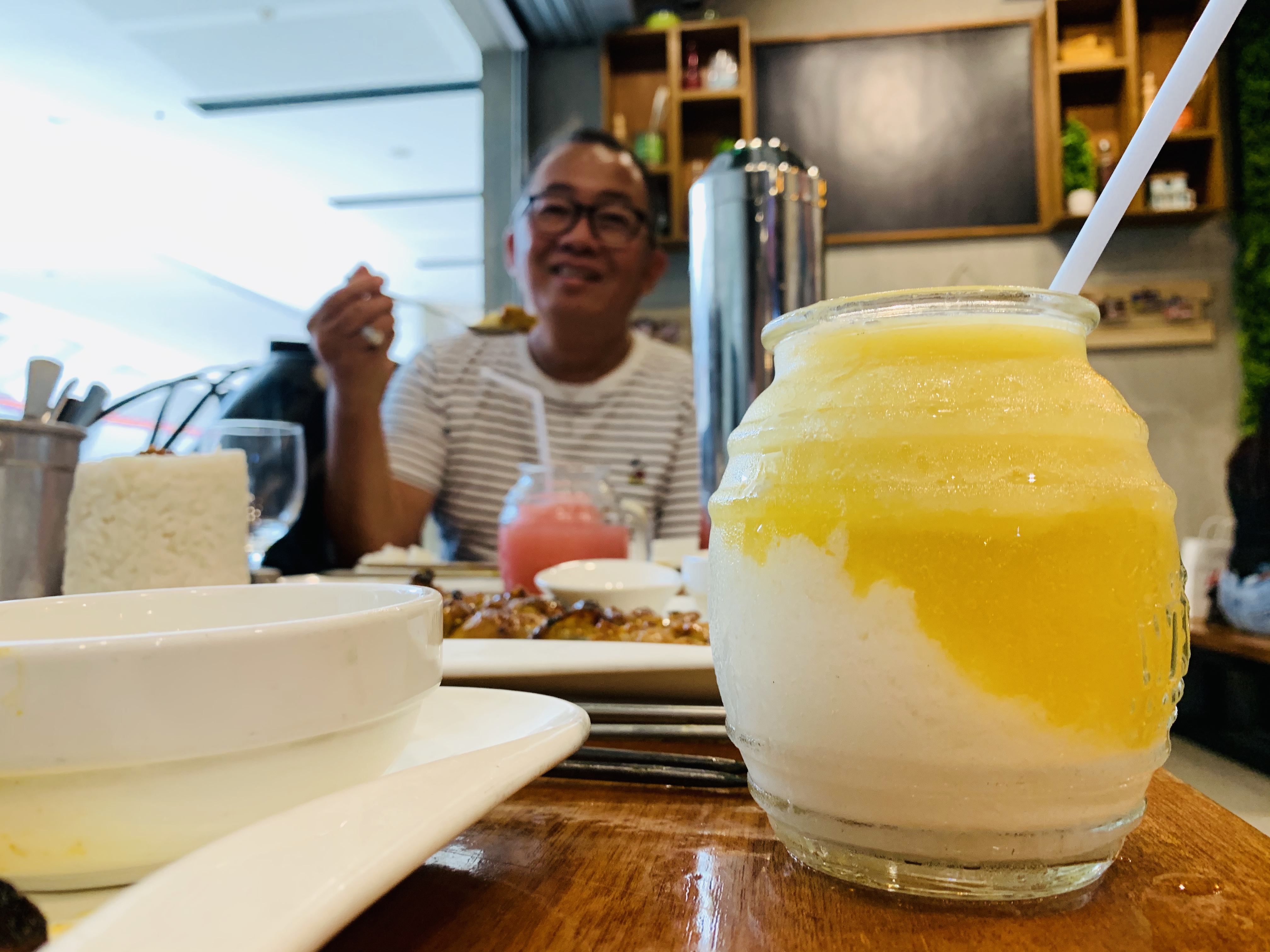 This 2 season fruit shakes cost 80 Pesos. You can request for low percentage of sugars as this is considered a fine dining place.
Unlike those other places, you can never ask because it is already made days before.
WHAT IS THE TOTAL COST OF THIS MEAL?
For 2 set meals of Satay Chicken with Rice and salad, plus additional 2 fruit shakes cost Pesos 680.00
This is about USD13.87 dollars. do you think you can live here in the Philippines
Well, I am very much surprise, with 50% capacity, the restaurant like this keeping their price as the same as before covid-19 attack us.