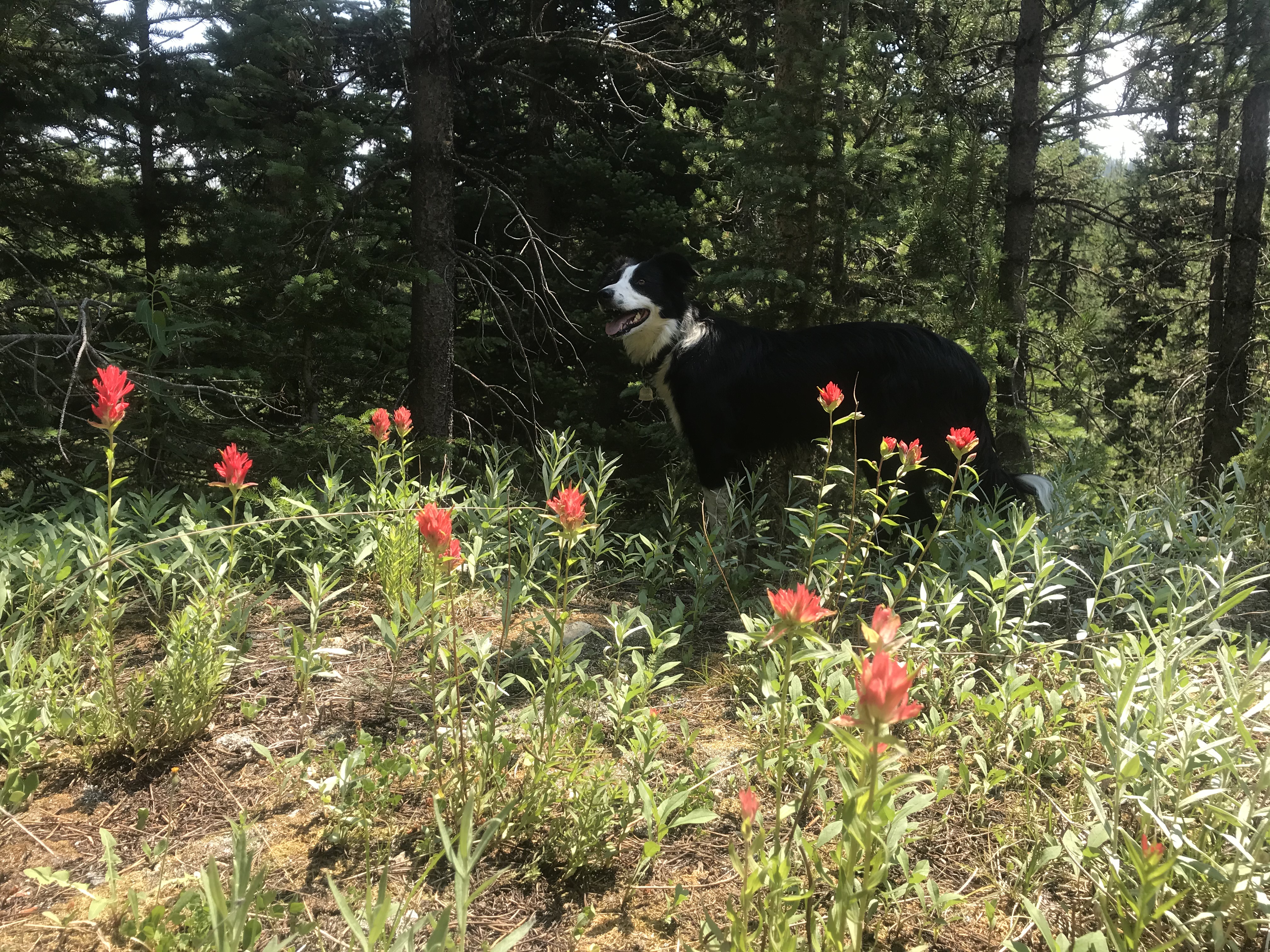 Just the other day I was able to take Dakota on a nice long bike ride I'd never been on before, which becomes more difficult the longer I spend time in the area, but this particular trail was a really nice find. In the top photo you can see Dakota surrounded by the beautiful Indian paintbrush wildflowers, which were really abundant in this particular area.
The trail itself is actually an old road which, according to an older map of mine is opened to motorized use, but has either since been closed or is not yet open for the season, making for a great quiet bike ride up a well maintained trail, and not another soul in sight.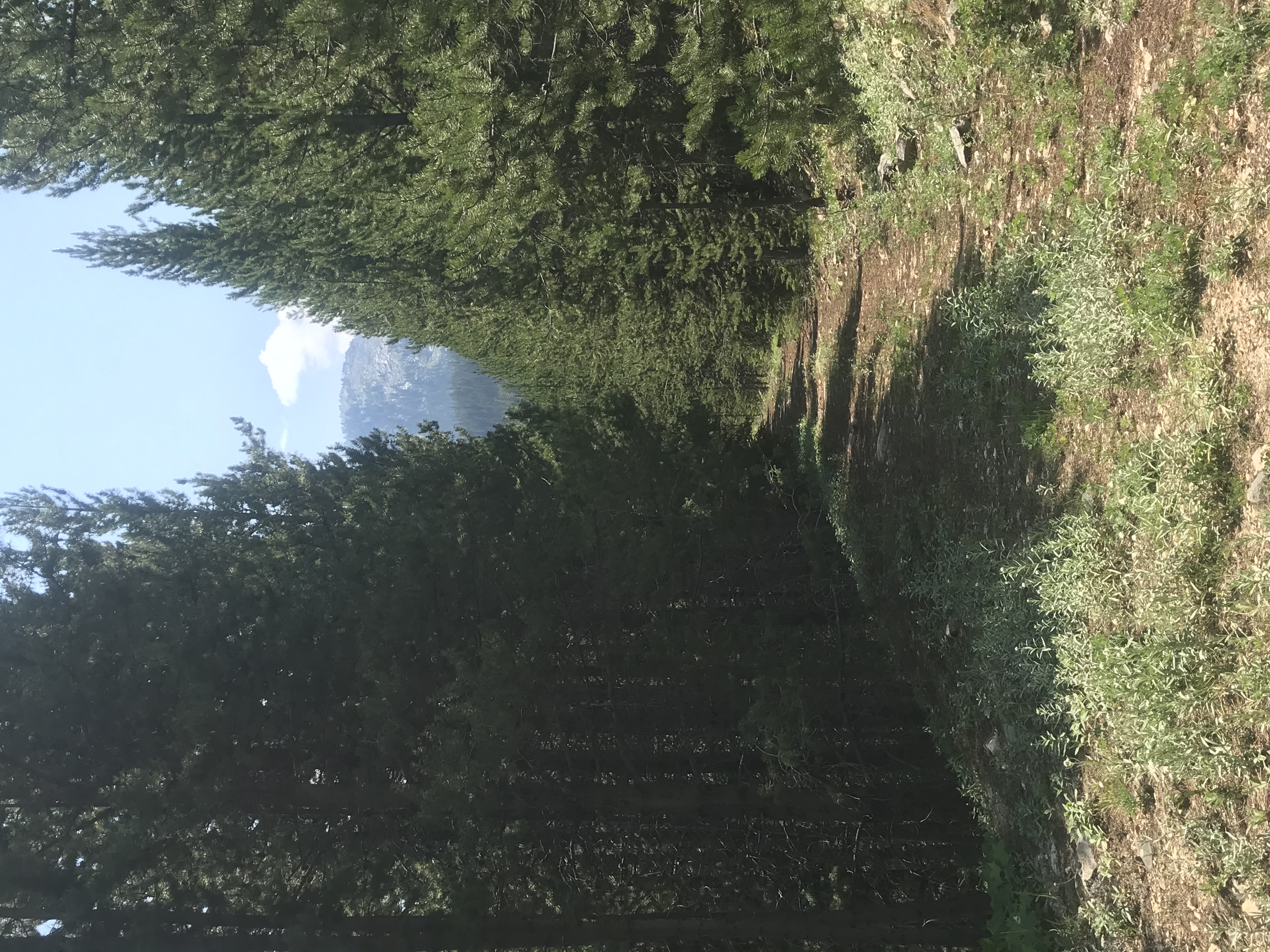 There were so many wildflowers, especially along the small creeks coming down from a couple of the Hidden Lakes (where I've previously backpacked a couple of times), and there was also a really wide variety.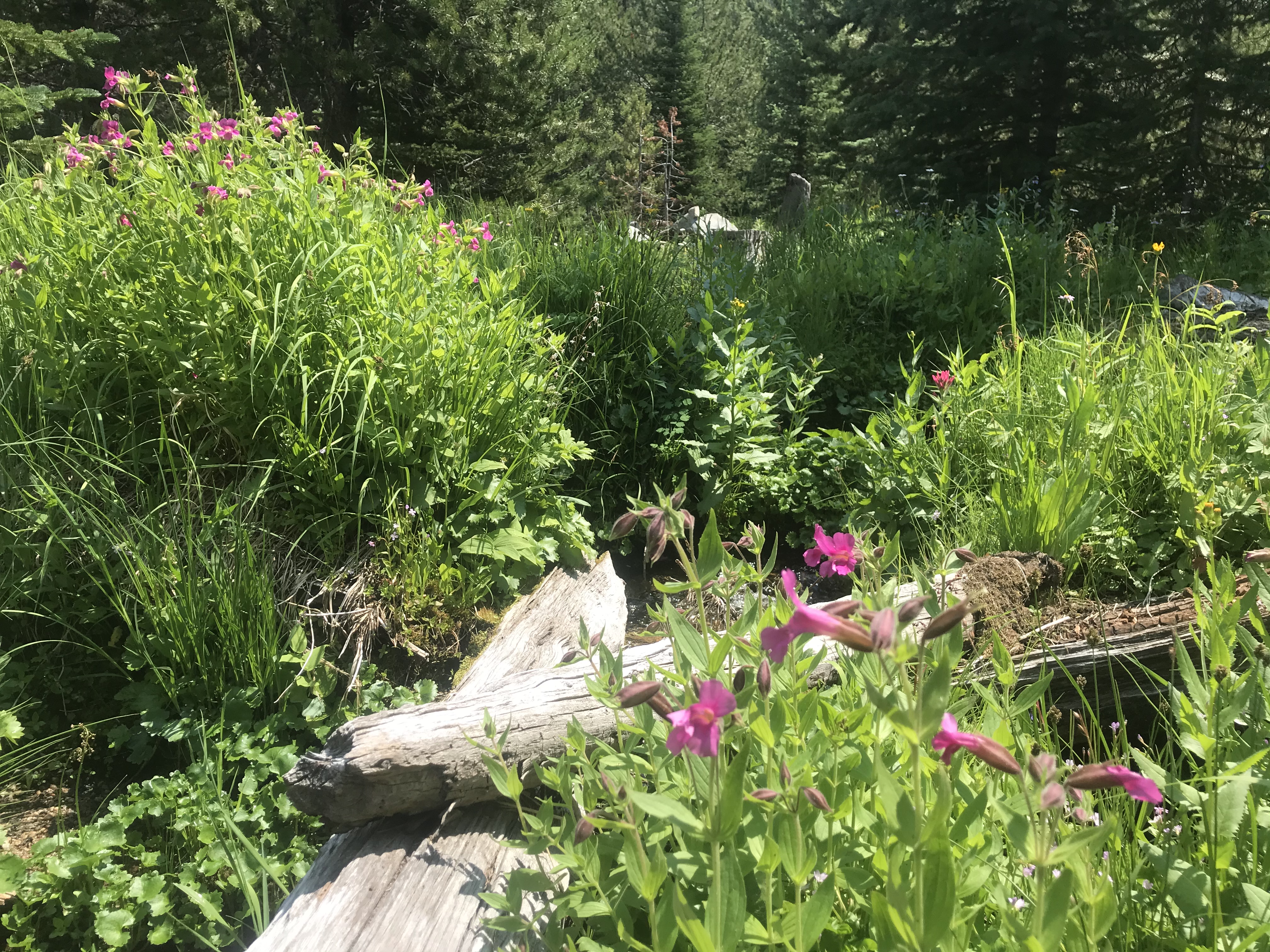 The road took us across two of these smaller high mountain creeks, both unnamed, but typical of southwest Montana - fast flowing, clear water creeks winding through the dense forests interspersed with open meadows and gorgeous views.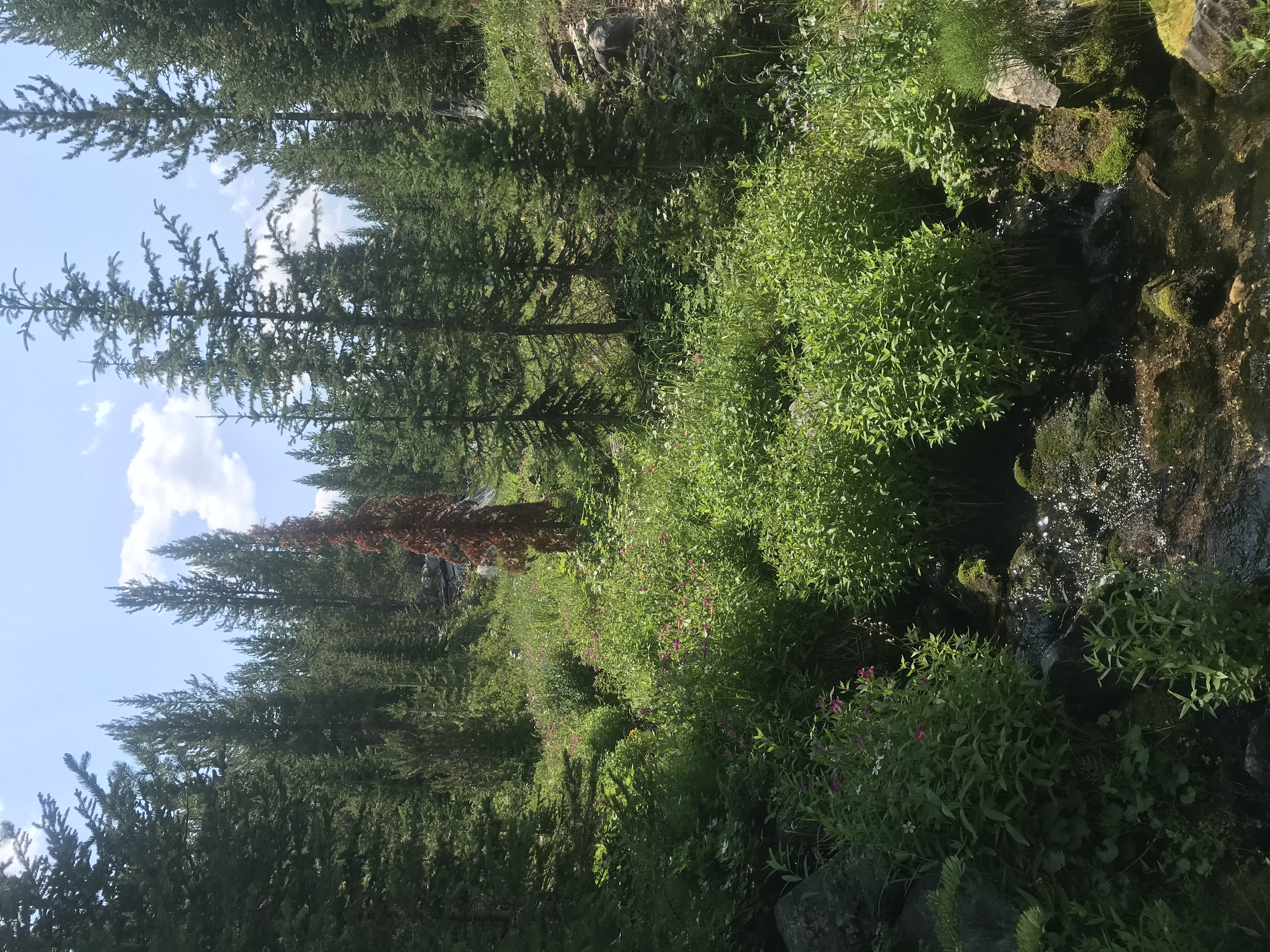 Whenever there were openings in the trees, the views were pretty awesome, although nothing spectacular for 7,000-8,000 feet elevation in this area.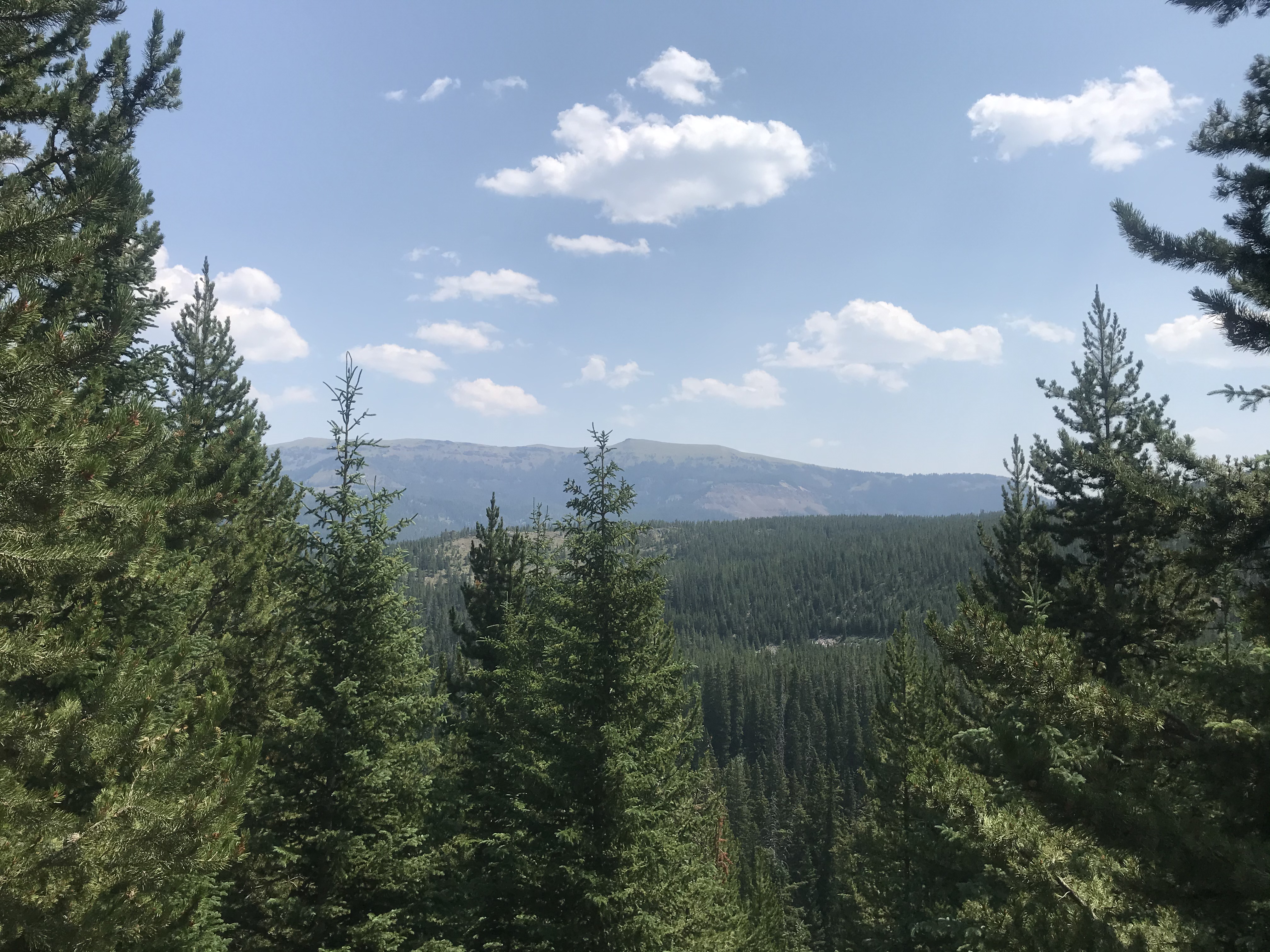 Despite the regional drought conditions and wildfires across the west causing smoky conditions, nature's beauty remains in tact, and Montana views are still pretty hard to beat. And to finish off the post, below is a picture of a cool looking boulder I stumbled across, right next to an open view of the landscape looking towards Big Sky.