I have a difficult day today, I woke up feeling restless and low, I still got up to make hubby's breakfast at 5.30am, I usually make him a bowl of porridge but we didn't have enough milk, silly little things can set me off I had to stop myself from crying about it, hubby could see what was happening and gave me a hug. I made him toast then went back to bed hoping a little more sleep would clear my head, sadly my thoughts kept me awake. My pain was hitting new heights today, everything hurt with my back feeling as if it something was pressing down, a hard pressure that made sitting, standing or lying very difficult.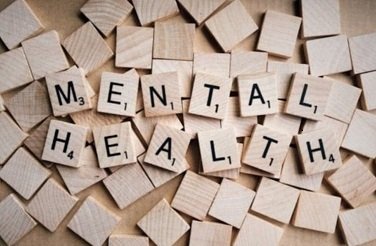 MY BIGGEST FEAR
I have a continuous thought that runs around my head day and night. My mothers mother had curvature of the spine, my mother had curvature of the spine when she died, I am really scared that I may get it, I am not sure if it is hereditary, I am to scared to look. I would hate to have to live like that, I don't think I could live with that.
Its been a day of worried, thoughts and everything going wrong, this always happens when my brain is foggy.
I received a letter from my pension fund, its still has my maiden name, I tried to change it years ago with no luck. I have wrote another letter to them enclosed my Marriage License and a Stamped Address Envelope so they can return my license. I hope I don't get charged for leaving it this late. I wrote my letter to them on my laptop thinking I will print it out then sign it, my writing isn't very good. I tried to get the printer to work, realising after 30 minutes I don't think i have added the printer to my laptop, that done I managed to print out but the black ink was to low so couldn't see what I was saying, I changed the ink, cleaned nozzles and aligned it but it still came out very faint. I was going to ask my daughter to write it out a she has lovely writing then remembered I can change the print to Blue, Success letter printed, signed and ready to be posted tomorrow.
When these things happen they seem straight forward but when you have depression that one task was like climbing a mountain, tears, snot and a few curse words stopped me from throwing my laptop out of my bedroom window.
NEXT PROBLEM
I have decided to treat myself a gift as its my birthday in a week, I never do this. I want a drawing pad to make my own pictures for my blogs. I looked on Amazon, there is loads to choose from and with my brain acting up again a hard task, so many hurdles for me to jump with everyone being higher that the last, more crying and cursing then decided chose one when your feeling better you daft old mare yeah I call myself names.
I will need to download an app to help me with the drawing, and again another problem to mull over. I have asked my daughter if she will have a look for me,pick me a few drawing tablet then I will go over them when I have control of my brain.
In between all of this we had our online food order delivered, this needed cleaning and sorting out as we had mum in laws shopping to clean, bag up and deliver, this was another mountain to climb that I really didn't need to worry about as hubby and my daughter had sorted it out, hubby would go by himself leaving Nichola to look after me as hubby was worried about me. It would happen today on a lovely sunny day when we are forecasted a nasty storm over the weekend, gardening put back again.
Its now bedtime and I am over the worse, Hubby has looked after me all day. I am off to bed to watch a movie that will settle me then maybe a hour on TikTok to cheer me up.
Thank you for Visiting, 💟