We did it, our front garden is sorted, another car load full to the kip, we have also emptied the shed and taken what we don't need to the skip. Once the shed is emptied we are dismantling it then replacing it with a lockable garden box. This will give me more room to move plus have storage to store some of my garden items. Decluttering really helps my head to think more clearly.
I now need to go buy a few more large pots and flowers for my front garden, i have put 3 pots of lavender out there so the Bee's have more work and hopefully the smell from the Lavender will keep the cats away from using my garden as a litter tray.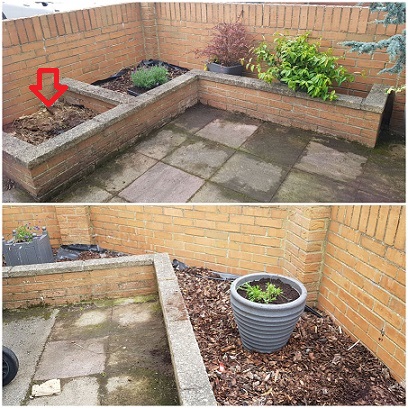 There is a part of my garden that does my head in, its in the top photo where the arrow is pointing. There is a street drain that i can't cover with anything to heavy just in case we need to get in to the drain. I've tried a wood cover but it rotted, i have tried a pot with flowers but thy are to heavy to move now. I haven't a clue what to do with it. For the rest of the garden i am ordering some gravel to fill the area where the pots go, i am ordering red stones as they will brighten up the garden a little more.
We all have worked hard this week to clear out the spare bedroom , the shed and the front garden. I now have more area to fill with plants, i want the front garden to have a few plants that still look good in the Winter, I will have to do some research as haven't a clue. I would like to put a few garden ornaments out there but don't trust the people around here, they will try and pinch anything that isn't screwed down.
We are going shopping tomorrow, hopefully we find a garden centre open that doesn't have to many people queuing to get in plus i can pick up some Winter plants. I may add a few to my back garden to, might as well go big or go home so the saying goes.
We were hoping to find time to strip the wallpaper from my bedroom walls but decluttering took longer than expected. Hubby is happy with what we have done, the front of our house looks so much nicer now its been tidied up, its going to look great once the new pots and plants are out there.
Next job My Bedroom.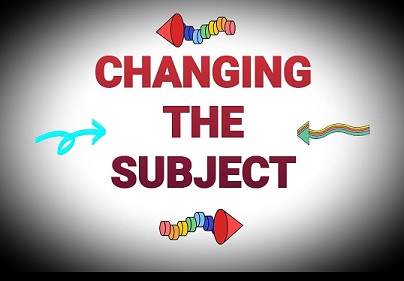 I am still trying to to find ways to help me loose weight. I like a biscuit with my coffee, if i can find something that was better for me then i will try it.
I came across a few recipes on Facebook.
Protein Biscuits
This one has:
2 Mashed Bananas
1 Cup of Porridge Oats
Handful of Blueberries
Gas mark 5 for 30 ish minutes, keep checking them then turn over at half time.
I gave them a go, really easy to make, please ignore the shape i really should have used my hands to mould them. i used a spoon. I don't care what they look like as long as they taste nice. I made 6 1/2, I tried one, it was to hot so leaving them to cool but after having a little taste i am very impressed.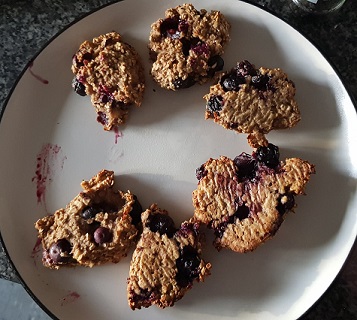 If they are a success i am going to try different fruits then as a treat i may add a few chocolate chips. They just might work.
Its now time to chill out me with a cup of coffee hubby with a pint of beer. ☕ 🍺