Me and my big mouth, I have been mentioning how good the weather has been over April, It usually rains the whole month April this year has been glorious. Guess what we have today on May 3rd, lashings and lashings of rain, Its raining so hard and has been all day. I had ordered the Peonie Trellis stand as my Peonies are standing very tall, it would be easy to set the stand up with them standing up, with all this rain they could start to topple over.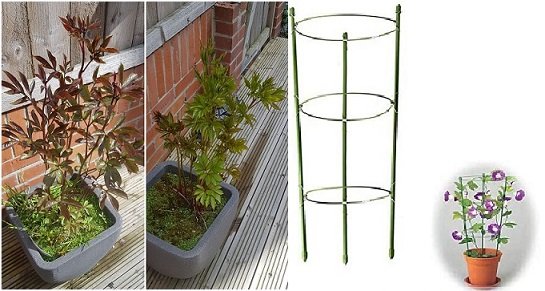 I have been watching the weather from where I sit looking for any breaks in the rain so I can dash out and set the stands up. It was hubby who noticed the rain had stopped so we both dashed out, he held the plants whilst I set the stands up. Both the Peonies are not supported.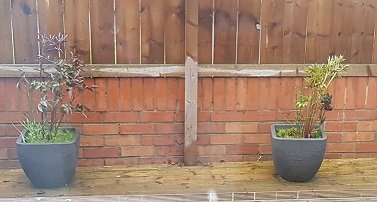 I am lucky having hot flushes with going through the Menopause, my daughter is freezing, she has asked if she can put the heating on, sadly no a she can wrap herself up with jumpers and throws whereas if I get any hotter I will be walking around the house naked and that's he last thing we all need.
The weather forecast has said we are going to be getting rain all week, A whole week of rain is going to leave my garden a right mess, and pushing my plans back again. I was hoping to pit my Sunflower seedlings out on my greenhouse but its to cold out there. I am keeping them in the warmth until it warms up again.
ON TO OTHER THINGS
I had a lucky night last night whilst playing bingo, Luck was on my side, I am not a very lucky person so this was out of the blue, I cashed out £140.00 that went straight into my bank put away into my savings pot. I also won £10 on a chat game so had £10 free play that kept me occupied for a little longer.
Me and hubby have had a lovely peaceful weekend with my daughter spending the long weekend with her boyfriend, she cam back today with a load of washing and needed a nap as has been up all night watching Marvel films. Don't think it will be to long before they find a place of there own then me and hubby will have the house to ourselves.
I am sitting here hot flushing with my fan on but surrounded by pups, I have Luna tucked into my side whilst Mika is practising her scarf impression being draped around my neck, they have no idea about personal space.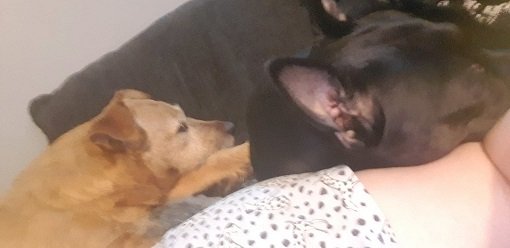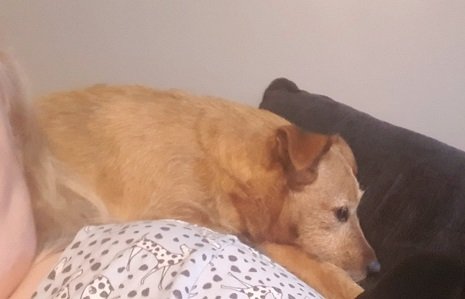 We are 3 days into May, May is my birthday month, I will be turning 57. My family usually take me out for a meal but with what's going on at the moment plus with me having Arthritis in my Spine sitting in a straight backed chair would cause me so much pain, I have to sit where all of my back is supported. We have decided to have a little party at home, me, hubby, Nichola plus her boyfriend and Jessica and her partner. I have also told my girls do not buy me a birthday cake as it always gets wasted, we are going to have individual cakes with lots of nice nibbles and may have a drink, a little glass of Asti to wash the food down.
I have't clue what I would like for my birthday, I don't need presents, having all my family together is enough, my girls like to buy me presents so looks like I will be asking for more shampoo and conditioners, I ask them for the more expensive ones as saves me from buying it. I will have to pass them my Wishlist on Amazon then they can buy me what I need and not waste money on presents that will become dust collectors.
Thank you for Visiting.💟