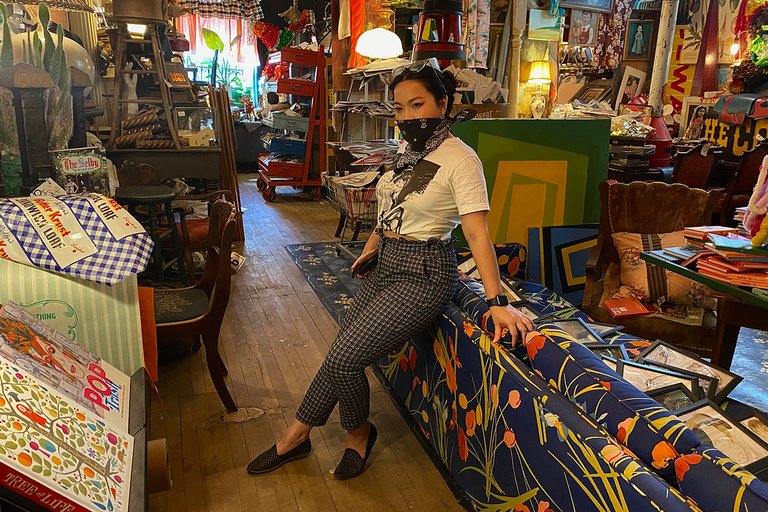 What's happening, @hiveio family? It's been a really good day and the start to what I hope is some normalcy in our lives. Driving around, 80º, it was like the pandemic never happened. Like it was some plot to a bad Michael Bay apocalypse movie, but not something that actual happened. There were people out everywhere, and not a mask in sight. @vermillionfox and I swing by @caffetto. We saw @treigh-c and a few other regulars. This weird schism in our multiverse reality, for today at least, seemed to have passed to our old 2019 lives.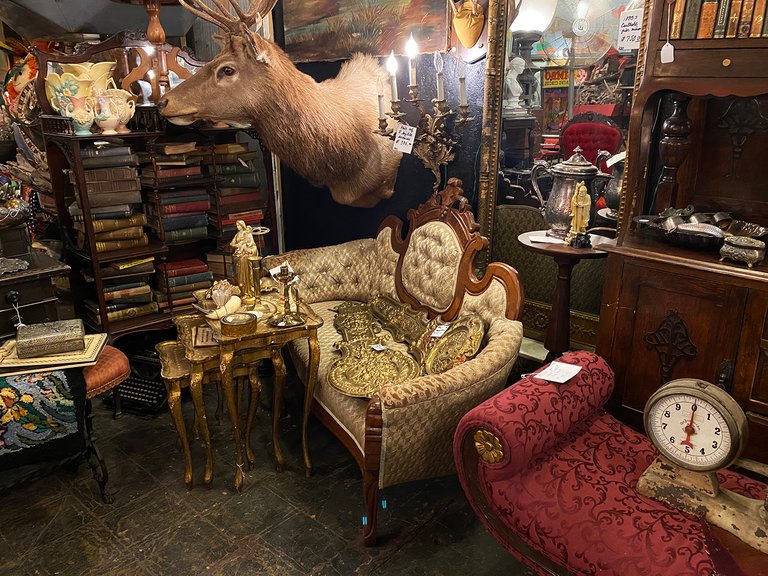 @vermillionfox and I had an unexpected date when our son @guthrie was invited to hang out and play at his brothers' place. One of the things we both loved doing pre-rona, was going to a local business here called Hunt & Gather. It's an antique store, but massive! It's a co-op of something like 17 vendors that pick up the coolest, weirdest shit from all over the country and sell it all in the same store. Obviously, it's been closed since mid-March.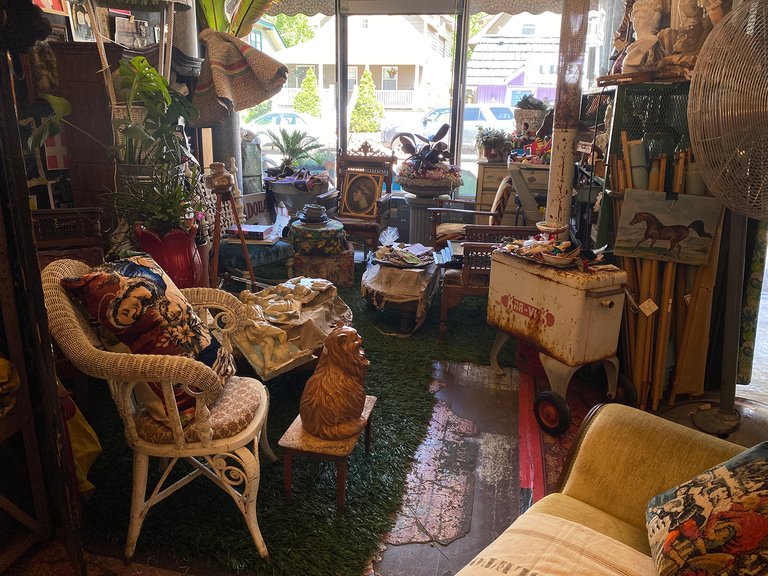 They're open, with conditions. We had to do the mask/bandana thing, and they asked to not have kids in the store. The timing was great, though, because @guthrie is usually bored as fuck while she and I go over dozens of antique frames and vintage fabrics and furniture. We spent a few hours walking around. I've been working tirelessly on my basement writing room for weeks and I finally found two matching throw pillows for my Turkish opium den inspired space.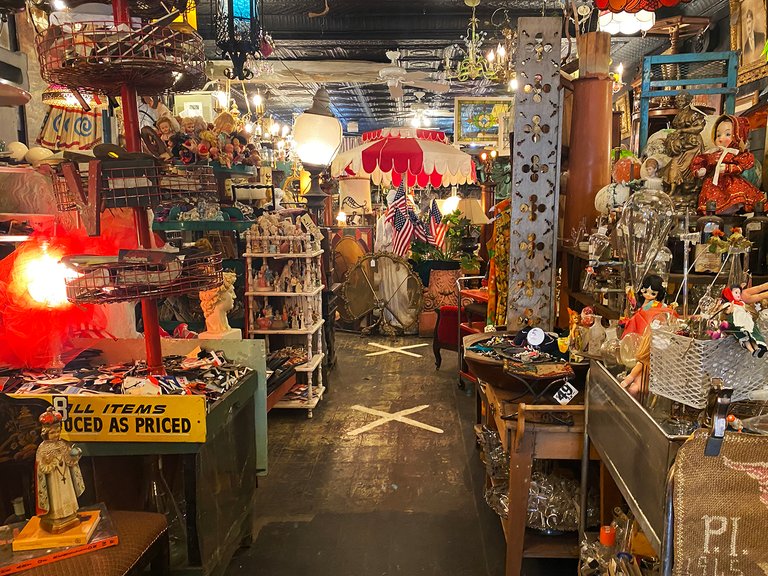 @vermillionfox found an amazing pair of overalls, splattered in paint, that fit her like a glove. Hunt & Gather isn't usually where we find clothes; it's usually home decor, but it was like this pair of overalls was made for her. Incredible find. We also picked up two antique frames on the way out. It was so therapeutic and comforting to do something that's been a part of our routine for years. Hopefully, just the first of many reminders of our life before it changed.