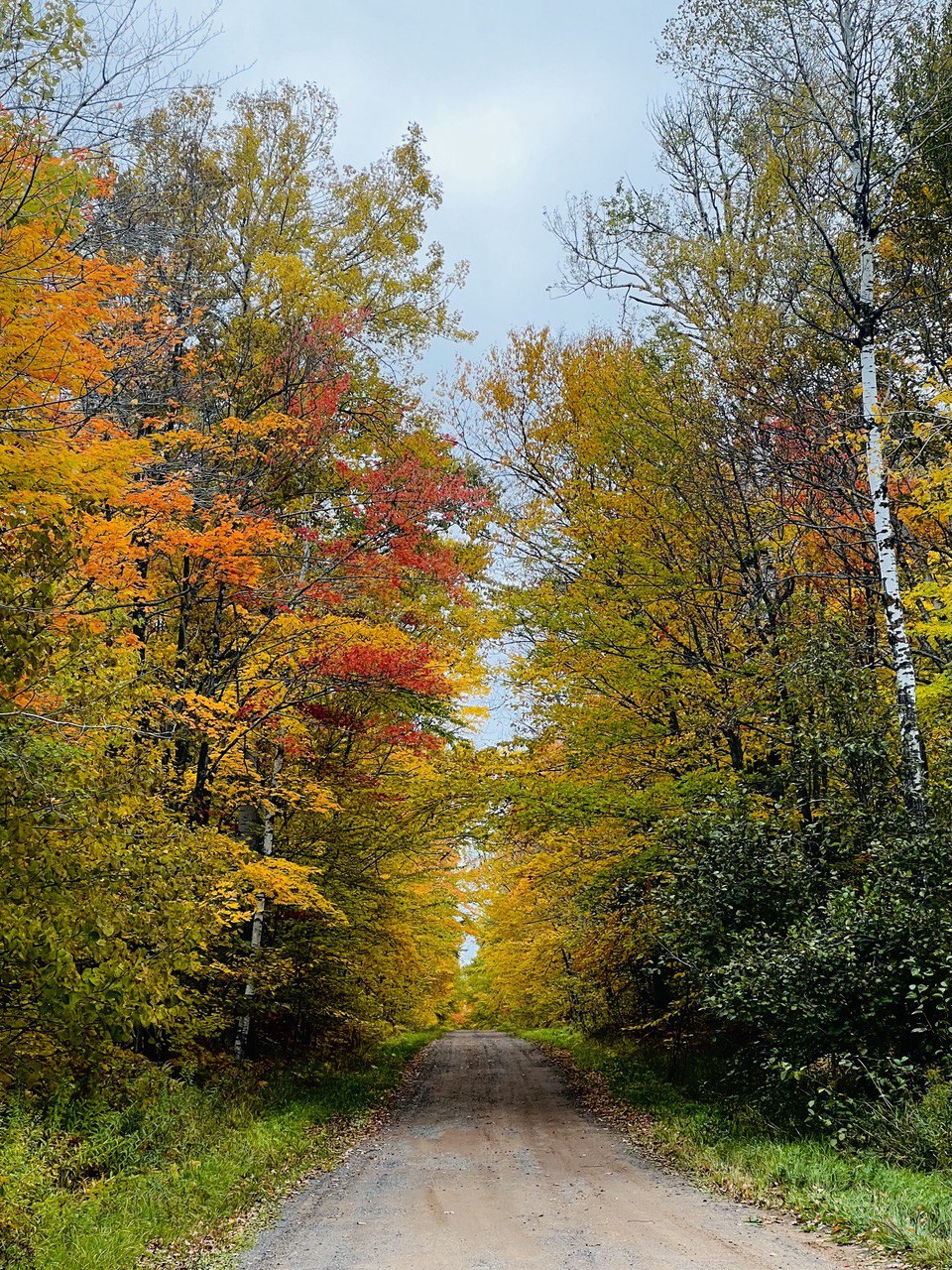 All pictures by @amberjyang
Last week @amberjyang and I visited my brother and his wife in northern Wisconsin. They have 80 acres, with chickens and an apple orchard and wide trails winding through the forest and meadows. Here's a picture of us exploring these trails on an ATV.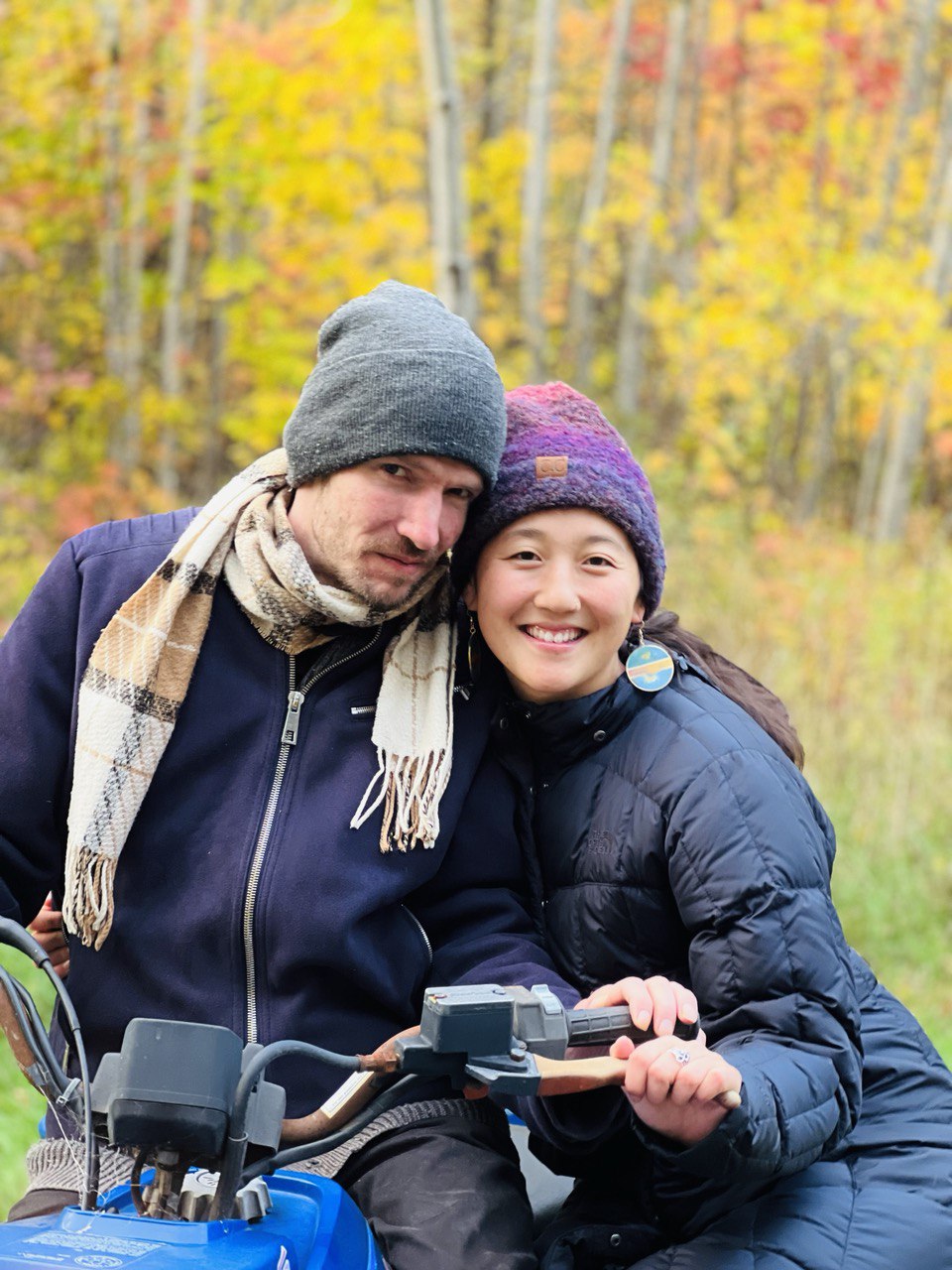 We ate local meat and wild rice that my brother's friend had harvested. We sat around a fire one night and listened to vinyls the next night. My relatives are part owners of Ghost Ship Gallery in Washburn, WI so we checked out this eclectic space one afternoon. Overall it was an excellent trip, which was continually enhanced by the vibrant autumnal colors all around us.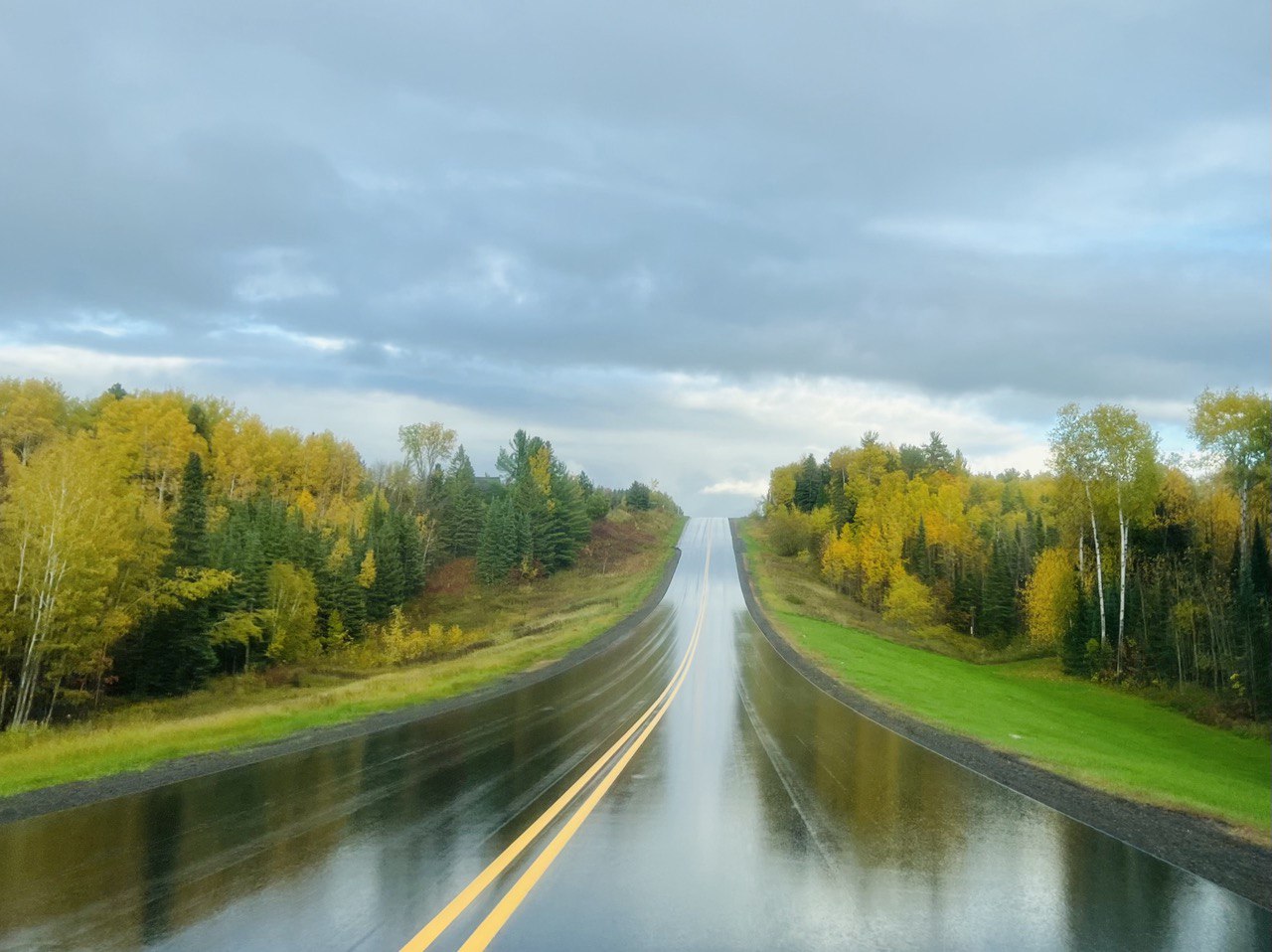 This turned out to be a great opportunity to ignore the news for a few days. That isn't something I do often, but the break was good for me. It was also the longest I'd gone without blogging in over a year. While part of me fretted over the low productivity, I tried to treat the moment as an invitation to step back and look at the big picture.
The geopolitical picture is bleak. So are domestic conditions. Society has tilted all of the way into dystopia. Most people are programmed by the control regime to misunderstand this and just about everything else.
The powers that be have no incentive to improve these conditions. And while bottom-up approaches may sound more promising in theory, in practice they too often look like civil unrest or terrorism. The tyranny of the control regime and the tyranny of angry mobs are both incapable of sending society towards a better future. The change we need won't come from either place. But maybe it could come from our center.
Individuals could start making different choices, such as taking charge of their communities to address social problems directly. Businesses could disintermediate finance and supply chains, cutting parasitic players out of their dealings. Decentralized social networks and independent news could offer an alternative to mainstream media's censorship and propaganda. These things all seem like necessary preconditions for more substantive change.
Crime in the US is only getting worse, largely due to unfair economic conditions and bad public policy. Drug overdoses have been skyrocketing year after year. Millions of migrants have recently poured into the country from its southern border. These things in combination with corporate predation have contributed to the rapid deterioration of communities across the country. Until these things are addressed, large swaths of the population will remain insecure in their persons and property.
My vacation reflections might not have been profound, but they did remind me of something important. If we can participate in massive social networks, we are also capable of banding together to participate in massive public action networks. There's serious untapped potential here. But only if we can figure out how to talk to each other across ideological divides.
---
Read my novels:
See my NFTs:
Small Gods of Time Travel is a 41 piece Tezos NFT collection on Objkt that goes with my book by the same name.
History and the Machine is a 20 piece Tezos NFT collection on Objkt based on my series of oil paintings of interesting people from history.
Artifacts of Mind Control is a 15 piece Tezos NFT collection on Objkt based on declassified CIA documents from the MKULTRA program.