Image Credit
Fire is truly beautiful, but dangerous. I have loved playing with fire since I was a young child and I learned quickly that it sometimes hurts. I personally love camp fires as they are really nice to look at and I enjoy collecting wood and making them big.
Fire is like rust, except it happens quicker. It is when oxygen reacts with something rapidly, releasing gas, solids, light and heat. The temperature and colour depends on what is reacting with the oxygen and there are a wide variety of colours fire can burn in. A fire is started when a material is exposed to heat of some kind that allows it to react to oxygen rapidly. Lighting a match is a simple example where friction causes the paraffin on the head to rapidly react with the oxygen in the air.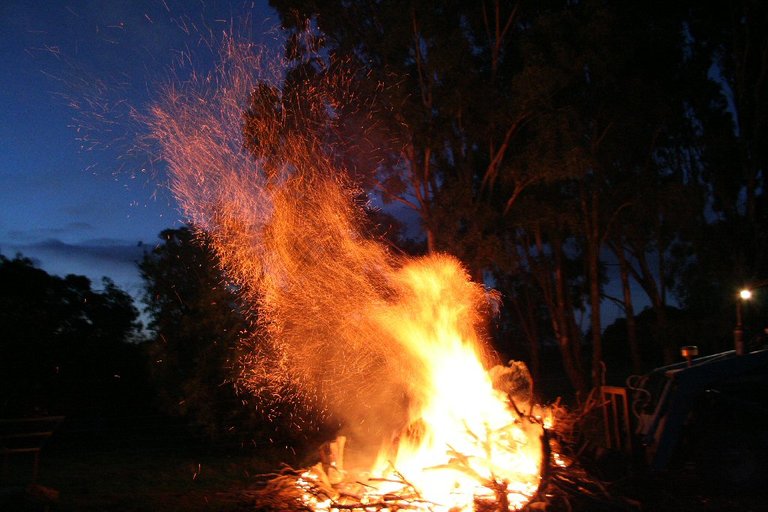 Image Credit
Fire is very useful. We can use it to cook, to operate coal power stations, to cause car engines to work and anything that requires combustion of some kind. It is also useful in nature to clear space for new vegetation to start growing and it helps certain seeds to germinate.
It can also be very destructive, some examples are veld fires, explosions and any other situation where the fire is not controlled or contained safely.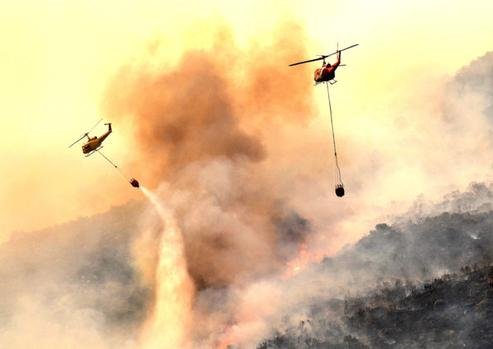 Image Credit
I used to stay on a farm and a piece of it was on a mountain that would burn about every 2 years and it was great fun to go and stop it from spreading to the buildings and the rest of the mountain. We would use tools like the one in the picture below and sometimes when there is a big fire in the area, helicopters would come to our dam and scoop up water to put the fire out like in the picture above.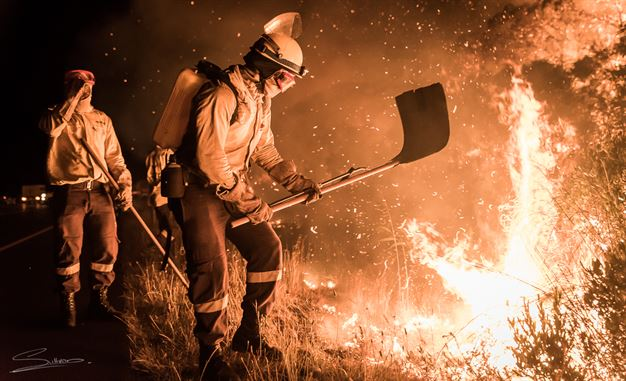 Image Credit