Source
In all the popular media, Bitcoin and some other cryptocurrencies are talked about either favorably or directly marking them as a scam or bubble, but what seems to be misunderstood by most of the people is that cryptocurrencies, good or bad, are just an application. of blockchain but not the best, much less the only one.
En todos los medios de comunicación y mentideros populares se habla de Bitcoin y algunas otras criptomonedas ya sea favorablemente o tachándolas directamente de estafa o burbuja, pero lo que parece que no se entiende bien es que las criptomonedas, buenas o malas, son solo una aplicación de blockchain pero no la mejor ni mucho menos la única.
Cryptocurrencies are to blockchain what furniture is to wood, with the same wood you can make a stool to milk cows or a Louis XV desk, in the same way with blockchain you can make cryptocurrencies, protect intellectual property or prepare elections transparent and fair in a revocable liquid democracy.
Las criptomonedas son al blockchain los que los muebles son a la madera, con la misma madera uno puede hacer un taburete para ordeñar vacas o una escritorio Luis XV, del mismo modo con blockchain se pueden hacer criptomonedas, proteger la propiedad intelectual o preparar unas elecciones transparentes y justas en una democracia líquida revocable.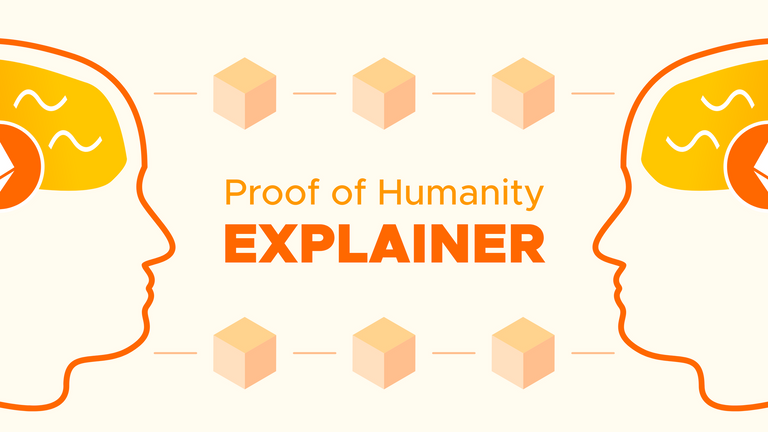 Source
Along these lines, we have already commented in a post about the existence of the Democratcy.Earth foundation created by the Argentines Santiago Siri and Pía Mancini who seek to defend democratic values, decentralization, transparency and the incorruptibility of governments.
En esta línea ya hemos comentado en algún post la existencia de la fundación Democratcy.Earth creada por los argentinos Santiago Siri y Pía Mancini que persiguen la defensa de los valores democráticos, la descentralización, la transparencia y la incorruptibilidad de los gobiernos.
Within this initiative is the "Proof of Humanity" project that aims to create a robust system to protect the identity of its users through an application developed on the ethereum blockchain, which allows us to control our interactions with other people or organisms in a world more and more digitized.
Dentro de esta iniciativa está el proyecto "Proof of Humanity" que pretende crear un sistema robusto para proteger la identidad de sus usuarios mediante una aplicación desarrollada en la blockchain de ethereum, que nos permita controlar nuestras interacciones con otras personas u organismos en un mundo cada vez mas digitalizado.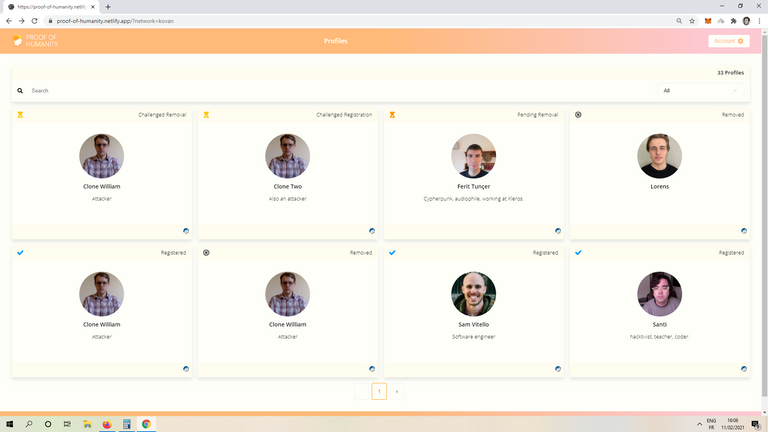 Source
Artificial intelligence systems such as the GPT-3 are capable of following a conversation that every day will make it more difficult for us to know if we are telling our intimacies to a human being or a very well trained chatbot, so it seems that it makes sense to be able to certify in some way that you are talking to who you think.
Sistemas de inteligencia artificial como el GPT-3 son capaces de seguir una conversación que cada día nos hará mas difícil saber si estamos contando nuestras intimidades a un ser humano o un chatbot muy bien entrenado por lo que parece que tienen sentido poder certificar de alguna manera que estás hablando con quien crees.
To register you only have to give your data, a photo and a video in which you declare your humanity and that you have not previously registered, once registered you will receive in your wallet a few UBI acronym for Universal Basic Income which is the currency of the platform, I leave the URL below in case you feel like it.
Para registrase solo tenéis que dar vuestros datos, una foto y un vídeo en el declaráis vuestra humanidad y que no os habéis registrado previamente, una vez registrado recibiréis en vuestra wallet unos cuantos UBI acrónimo de Universal Basic Income que es la moneda de la plataforma, os dejo abajo la URL por si os apetece.
More information/Más información
https://blog.kleros.io/proof-of-humanity-an-explainer/
Registry access/Acceso para registrarse
https://app.proofofhumanity.id/?network=mainnet