I just got back home about 30 minutes ago after attending the youth climate strike in downtown San Jose. I am really tired! My morning started early around 7am with a walk around Charleston Slough in Mountain View/Palo Alto (literally one side of the trail is Mountain View and the other is Palo Alto, separated by a line) for a refresher for my local Audubon's educational wetland docent program.
When I got home around 1130, I ate a bowl of cereal and then got right to getting ready to head downtown. In the last 20 minutes or so before I had to catch the bus, I found some paper I had saved from a package and made two quick signs to attach to my parasol. It was nice to be able to use my parasol as a sign and well as shade, as it was really sunny today! A lot of people liked and commented on my parasol, and a few times I did not realize someone was trying to take a photo until I turned around to see a camera pointed at me, at which point the person would explain they were photographing my sign, and could I just hold it down for a second?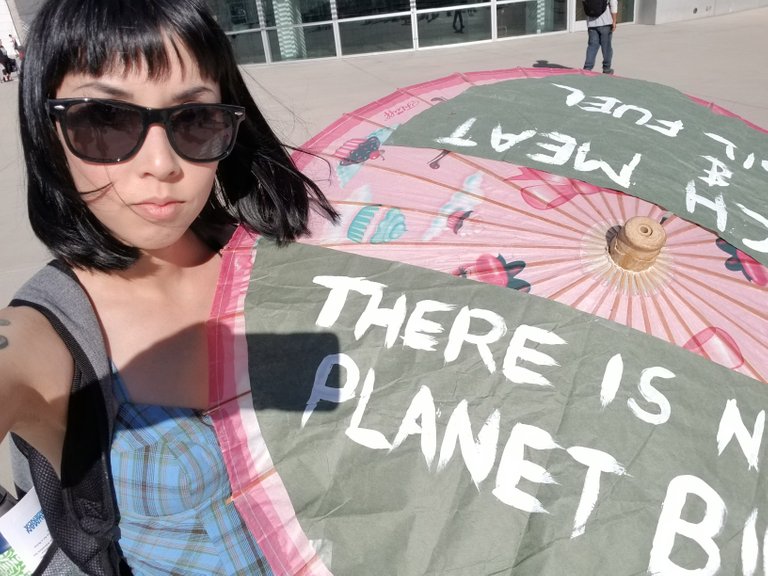 I got on the bus and of course I fell asleep, because I will usually nod off on any car ride longer than 20 minutes. I woke up when the bus driver announced a certain stop and I got off without really fully waking up and realizing I was not were I meant to be. But I was close enough to walk to the meeting location and I also happened to be next to the milkshake shop that has vegan milkshakes, so I sat down for a shake and then walked the rest of the way to the march. I took a bit longer than I meant to at the milkshake place, but I made it to the march just moments before they started, so I was able to participate from the get-go.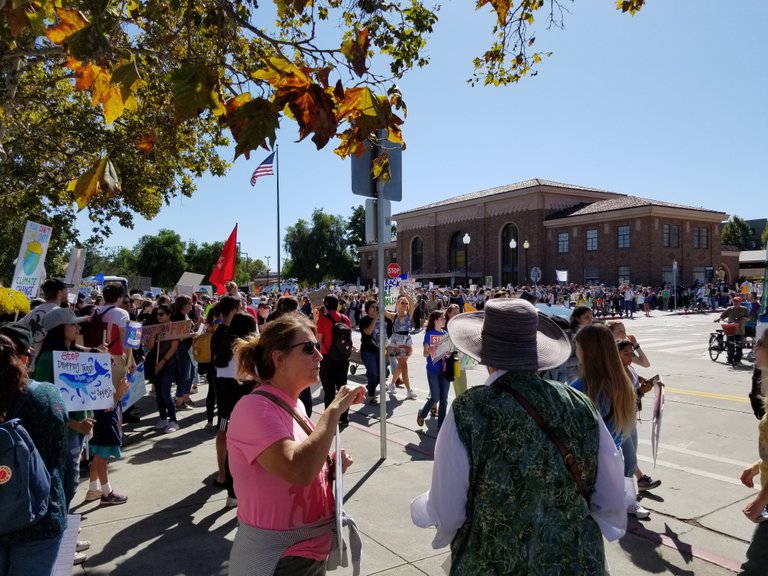 Although the turn-out was nothing compared to the numbers of San Francisco, where students and workers from all over the Bay converged in the thousands, there were still a good number of people at the march and rally in San Jose.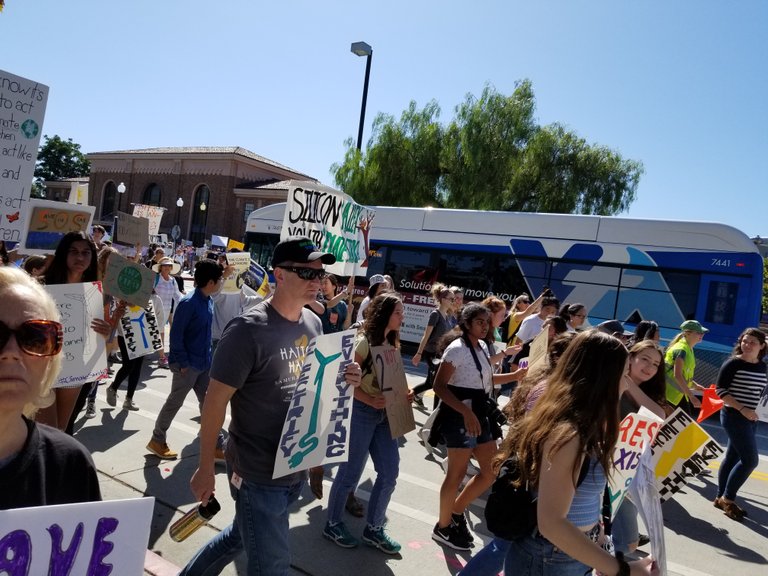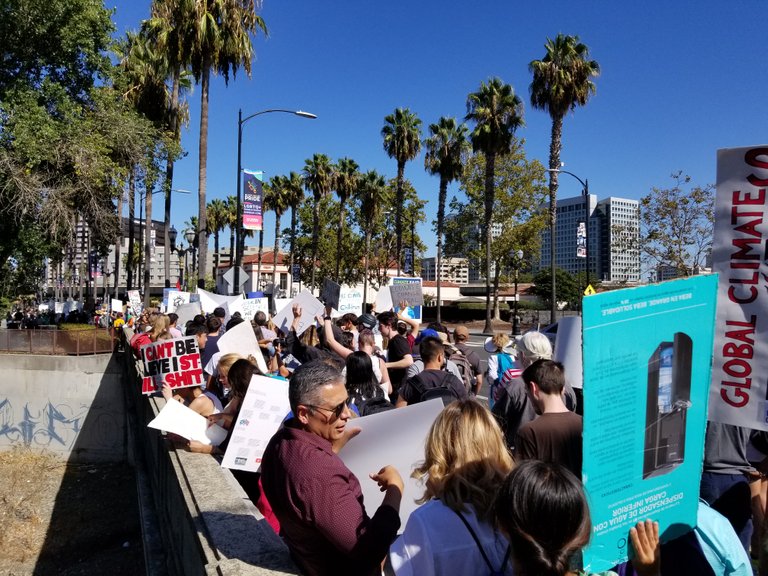 Marching over the Guadalupe river towards city hall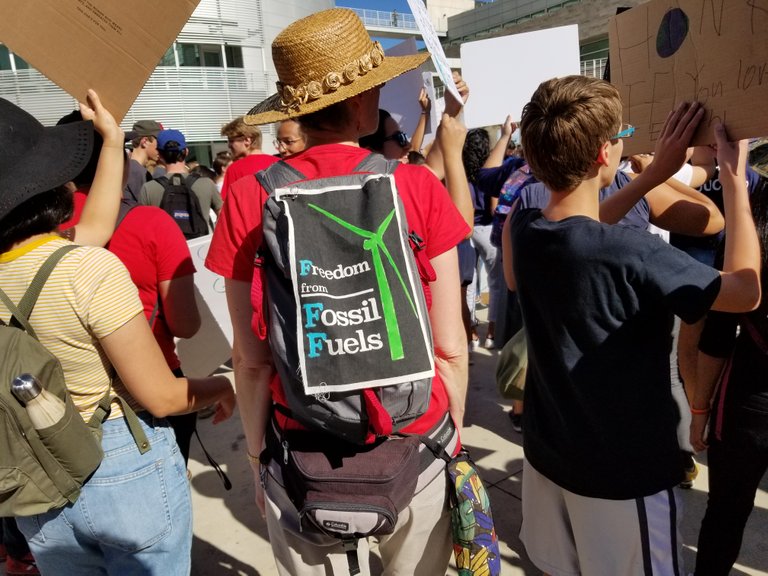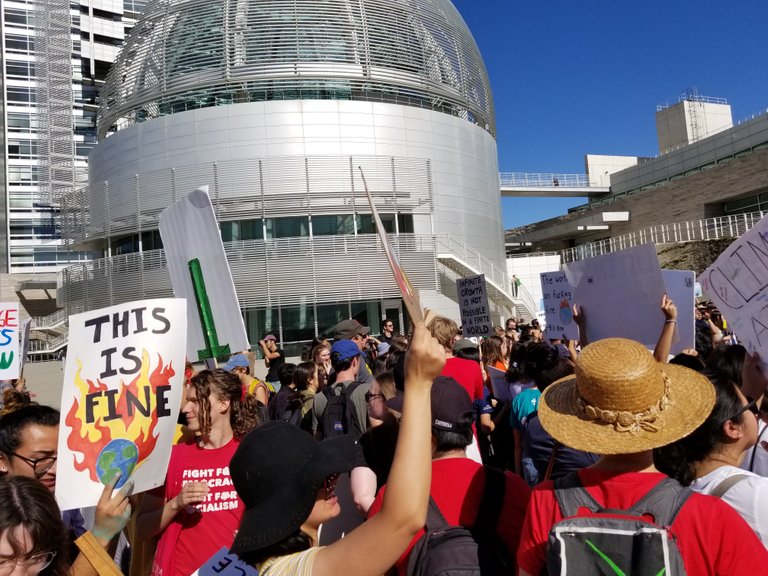 This is fine.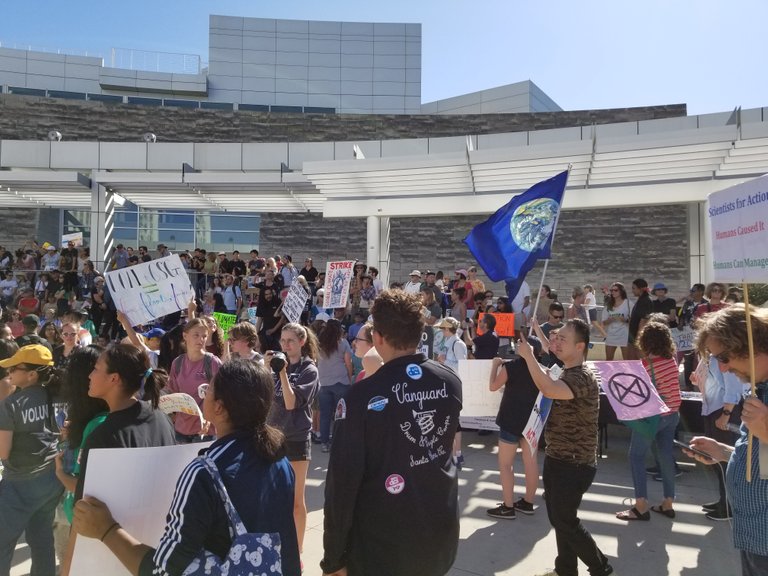 Didn't even notice the Santa Clara Vanguard jacket until just now. DCI World Champions 2018, and my youngest sister's last year!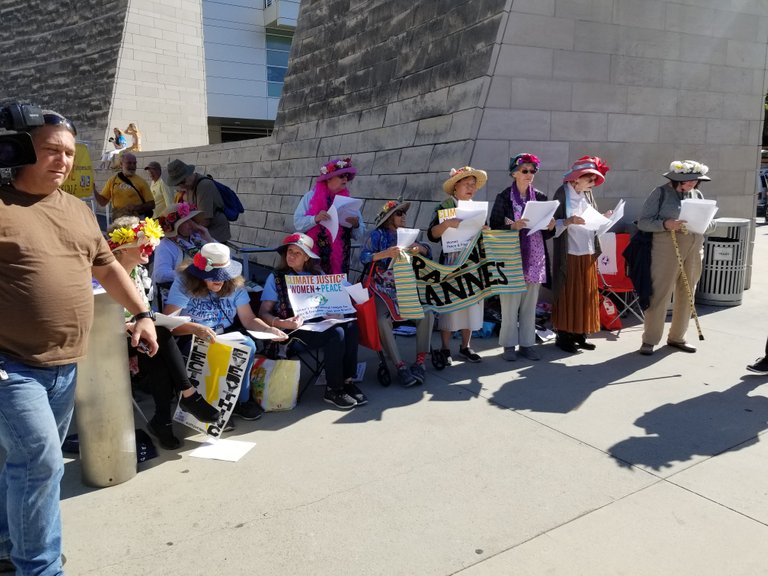 Raging Grannies of San Jose! This is a crisis and time to rise up for ALL generations, not just our youth!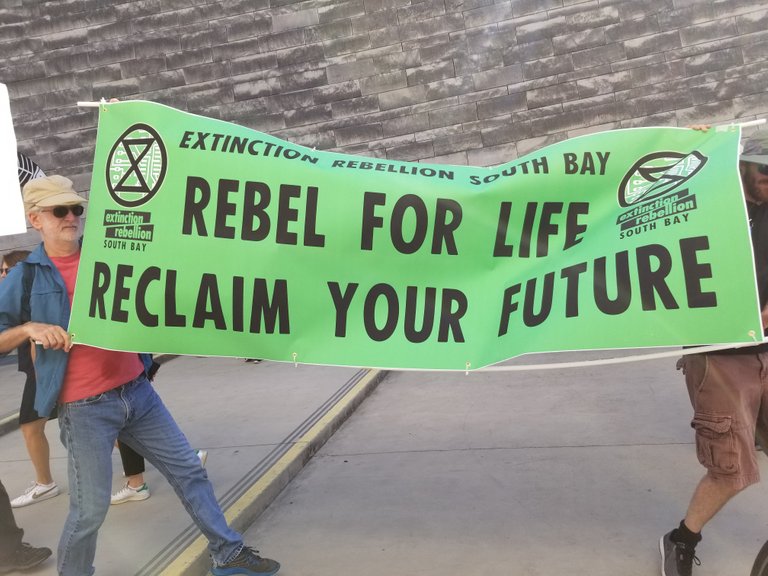 Extinction Rebellion South Bay.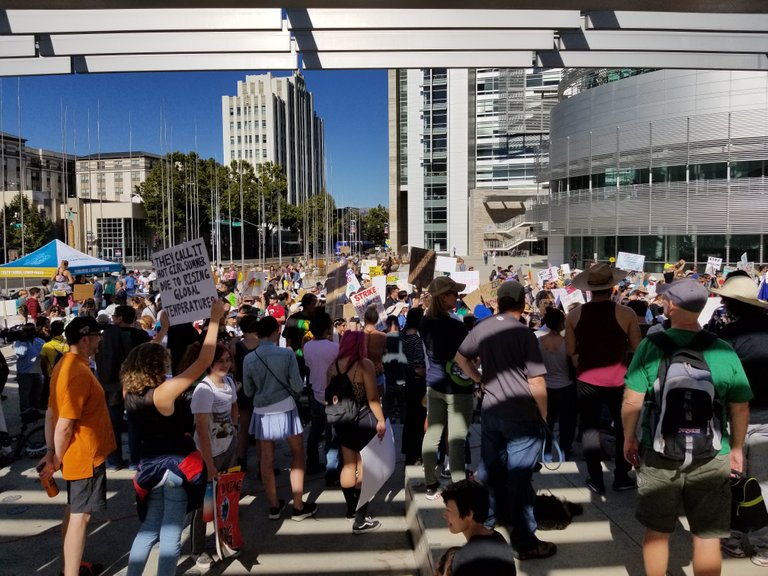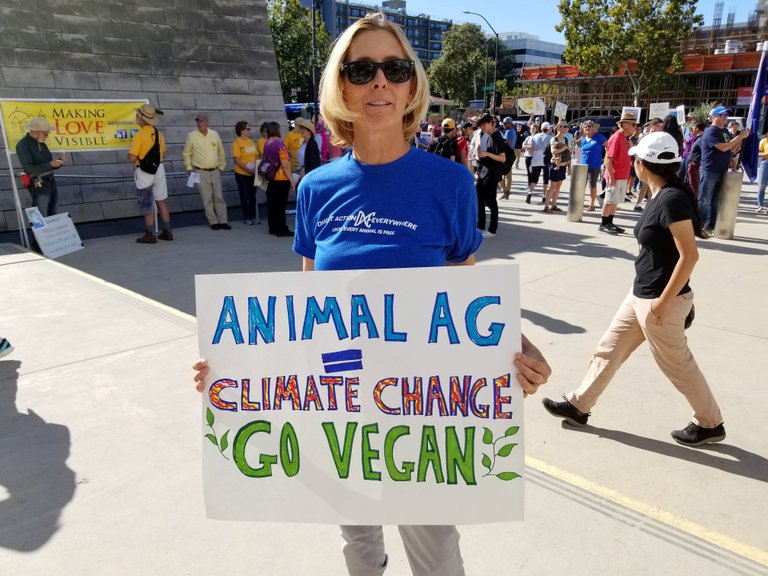 Fellow DxE activist!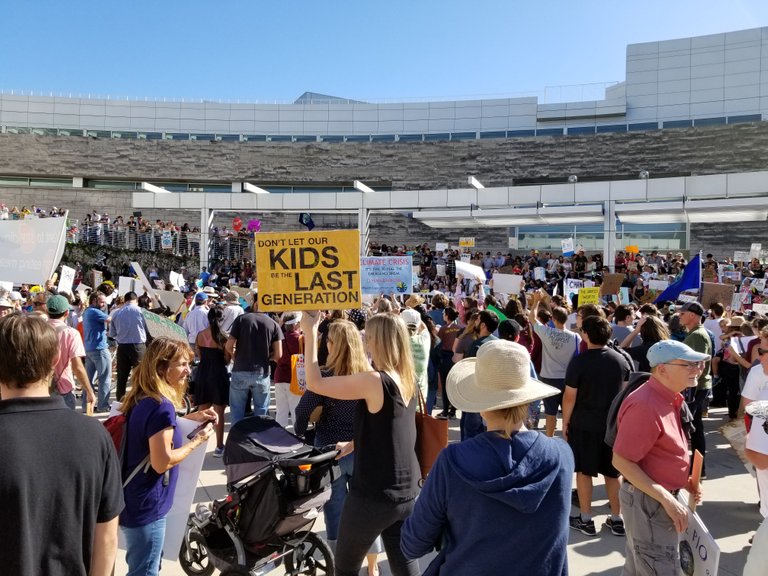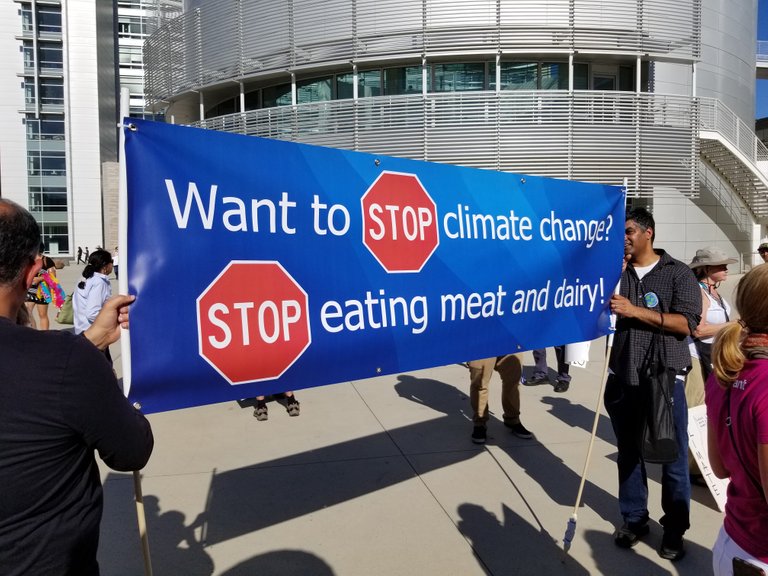 VERY GOOD ADVICE.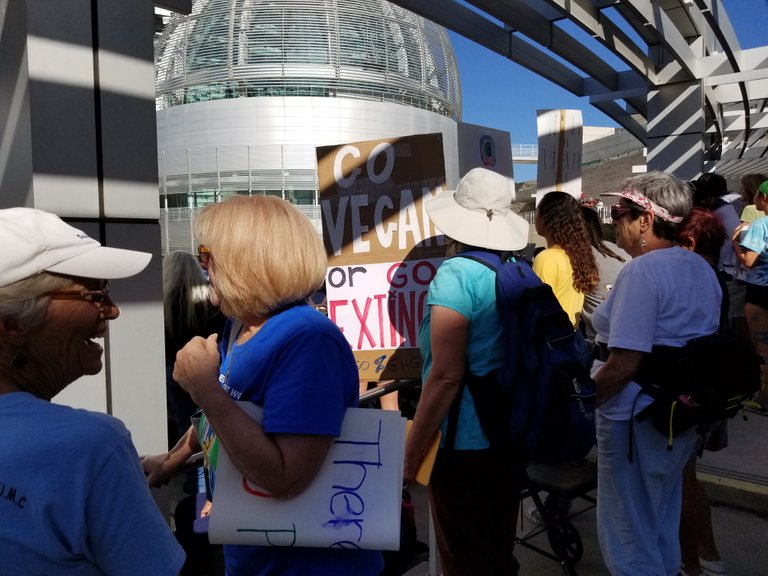 Go vegan or go extinct.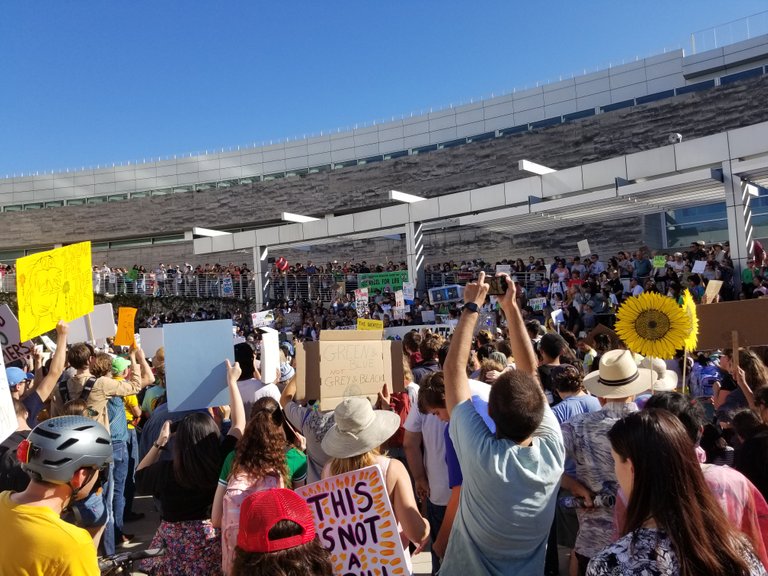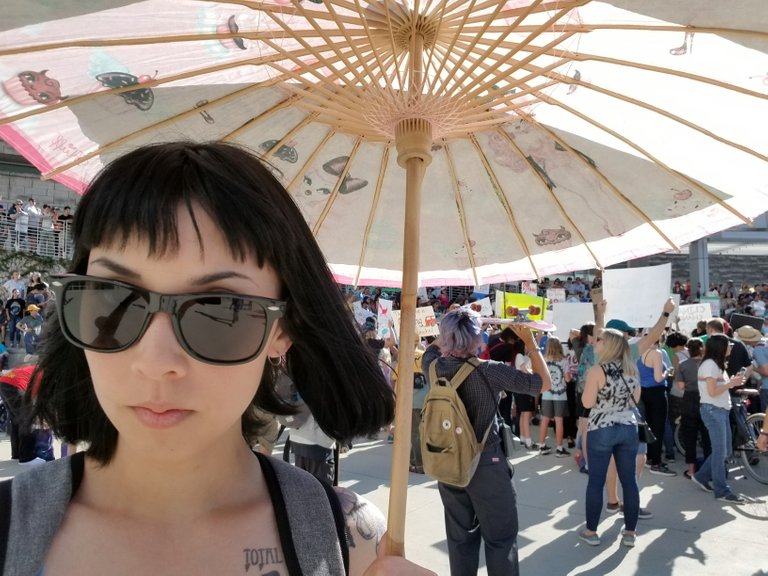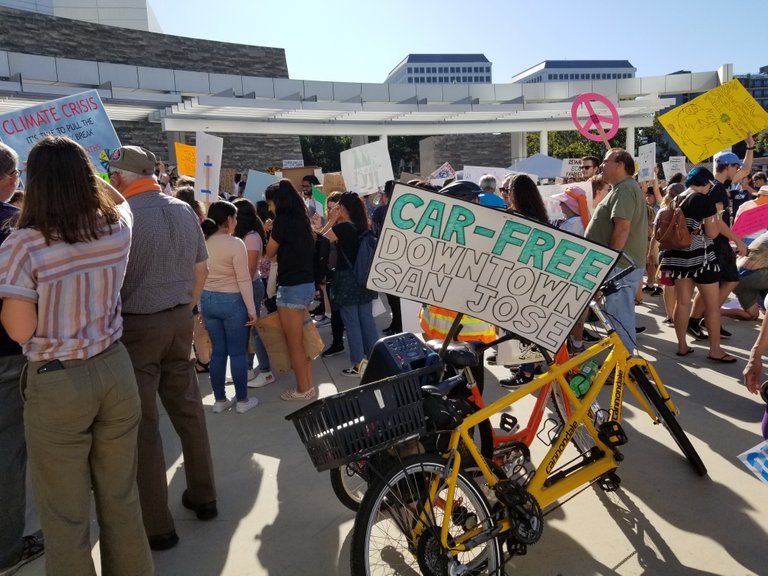 Stop your fuelish ways.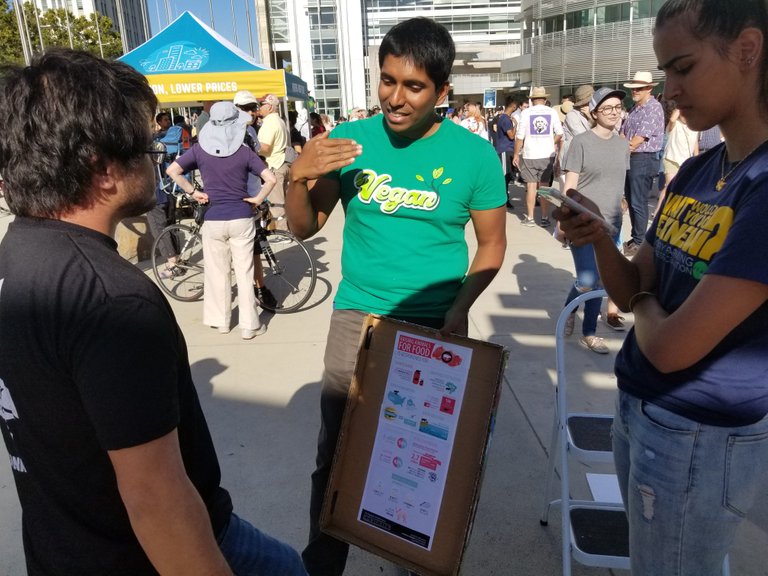 This guy was doing outreach on his own, and was very good at it! I encouraged him to come to a Cube of Truth and join the Santa Clara County chapter of AV (Anonymous for the Voiceless).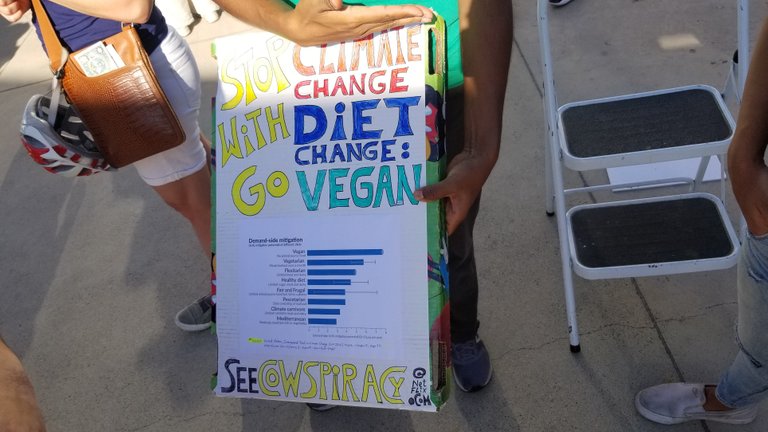 He had great graphics and info, especially the infographic in the previous photo. I wish I got better photos.
Afterward, I walked to a sushi place to get some vegan sushi. Then I stopped by the zero waste store to get a new toothbrush, charcoal stick, and another glass spray bottle, since I gave my last one to my mom. Then I hopped on the bus and went home.
Now I am going to try to watch Halloween (2018) without falling asleep. I smell the popcorn being prepared so I am going to end this post. Thanks for reading!