Today I was looking in some storage boxes on my attic which remained unopened after moving into our house, now more than 10 years ago.
To my surprise I found this lost treasure, a nice piece of amethyst, that for some reason I had completely forgotten.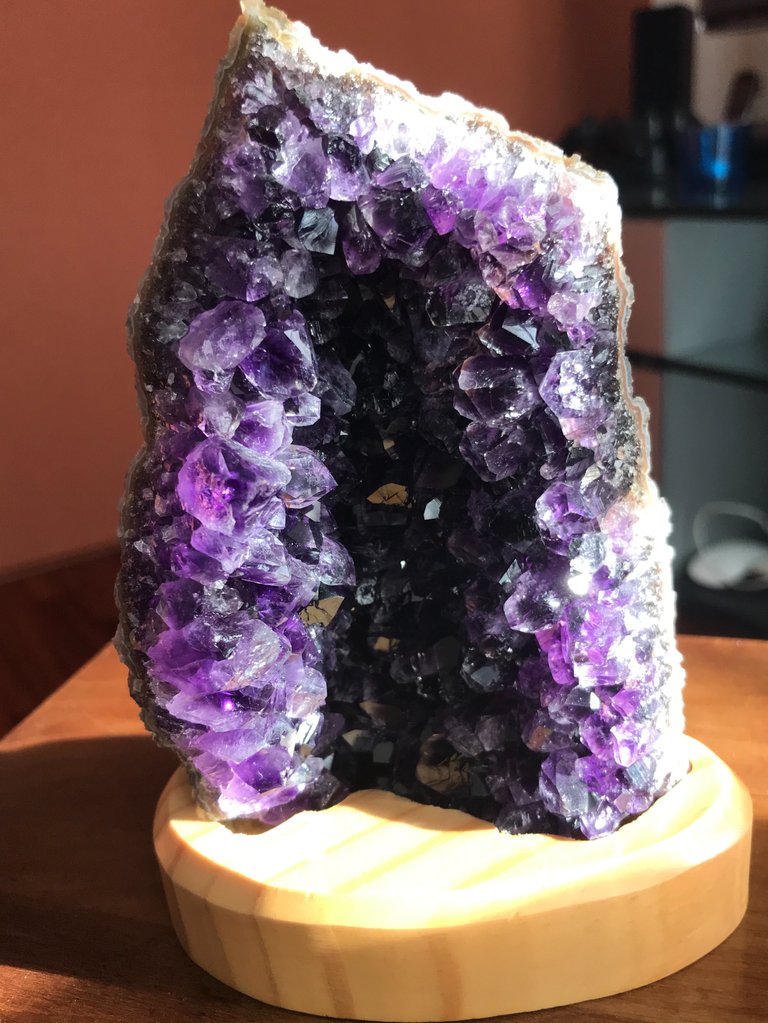 I remember buying this piece in Rio the Janeiro, in a shop filled with all kinds of gemstones and beautiful crystals.
It is now, after more than a decade "living" inside a storagebox, reinstalled in our livingroom so we can enjoy this wonderful piece of nature ervery day.
Enjoy!