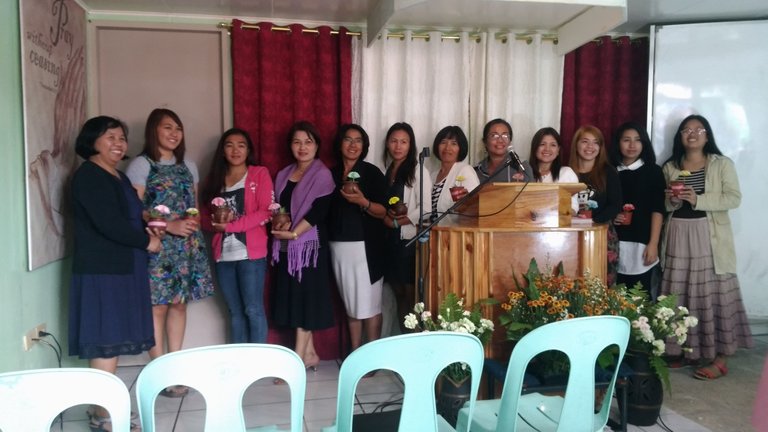 they are the mothers in our church. I really salute them for all the things they do as a mother and as a wife. I thank the Lord also for giving me a mother who taught me how a womanhood should be. I believe that the work of the mothers is the hardest job of all. They work daily to serve their kids and even their husbands without a wage. Their hardships and sacrifices is incomparable to any job out there.
Ma, lola's , aunts, and to all the mothers out there, i really SALUTE YOU.
May God give you more strength, knowledge and wisdom as you continue on to your life's journey of womanhood.
God bless !
Thanks for Reading