You definitely might have heard the saying that if you want to find the perfect woman, you have to be the perfect man and visa versa. It is a blow to the ego, when you go into a relationship and come out broken-hearted because you realize that you are not a perfect woman or a perfect man after all. Your ideals are shattered and your wishes to have a successful relationship becomes unclear. At this point, you reside to depression or even worse alcohol to numb the pain or even based on whatever misfortunes you had to go through in the past, the heartbreak will make you want to die for a while, then it will become better. That's a bit over dramatic, don't you think?. You are numb, you are heart-broken, of course nothing makes you happy. Feeling this way adds to the emotions of failure you experienced in the relationship and it does not help anybody. So, you have to find a solution as soon as possible to come out from this dire situation.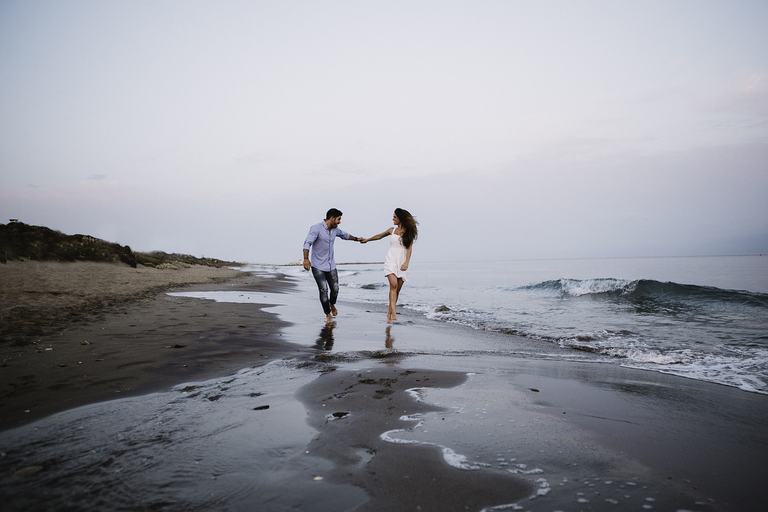 You wasted your time on a relationship that brought you only tears and lack of self worth. You realized that actual relationships needs hard work from both parties to work out and that the fantasy is not the same as reality in terms of fulfillment and happiness. No one told you how the events would unfold once the honey moon phase is over. After this phase is over, the fun actually begins, since each party can not fake it anymore and they go back to their normal human selfs. Since humans have many faults, they can not be perfect at all times just for a relationship. When the dirt comes out, each ask the question of whether they are happy or not in this relationship and the answer is big hard "No". This is because they jumped into the relationship based on the previously carved facts in the mind about how an ideal man or a woman should be. The fact that each act based on these stereotypes of male and female, will brings many relationships down to the gutter and what is left of it is the good memories of the honey moon phase, which doesn't go away after the break up. You have to have a strategy to deal with these sorts of relationships when they happen and shock you in the face. The best strategy is to go back to the start of the honey moon phase and determine its beginning, then determine when it was finished (the finished line). that is when problems started to resurface. Naturally you want to be in the honey moon phase, but sadly those days are over and they will never come back because something is lost, which is hope for the fantasy that was never to last. So, now think about how much fun was it to be with this woman or man? how did they made you feel at this time? did you ever suspect that they were not themselves when they were in a relationship with you?. When you find out a moment when you suspected that this relationship will never succeed and that the honey moon phase is infested with lies, thing will become clear that you should have never been in this relationship in the fist place and it wasn't meant to be. Think about this moment a lot and find out other moments similar to this one and make a collection of moments in the honey moon phase that the person was guilty of lying to you and faking his or her love for you. This will make you feel better the longer you do it.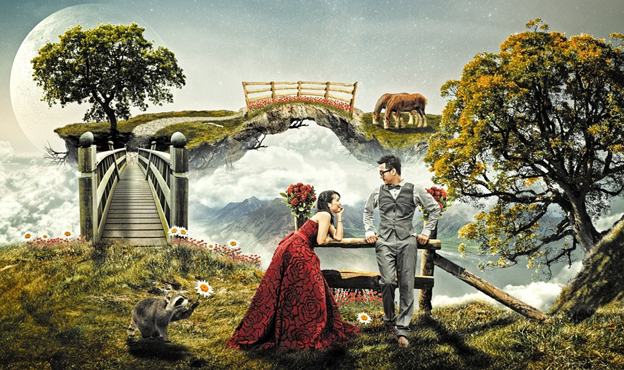 Eventually, you will come to realize that the fantasy is different from reality. In reality, there is no magical relationship and once you understand that, your world become magical in a different way and you realize that each failed relationship took a bit of your hope for getting a successful relationship and now when you find someone who wants to actually be with you for who you really are, you realize that you have to fix so many things about yourself that your past relationship didn't even require you to do. This is the moment that you realize that this relationship is changing you for the better and this is the one you should keep. Some times, people sabotage this good relationships on their own because they are no ready for a serious one and then become heart breaking again and recovering from such relationships are actually more difficult, because you realize that you did find the one you were looking for but you weren't ready.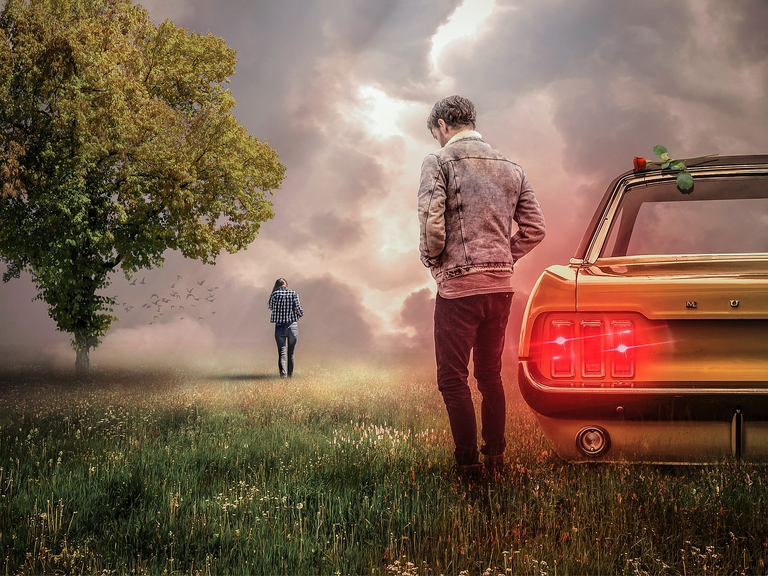 When things doesn't work out, and the fact that when you see a happy couple, it goes on your nerve and you feel all kinds of weird emotions and memories related to your past relationship, are not entirely good for your mental health. This is the time that you should take action to sort this problem out otherwise it will follow you like a shadow because apparently your soul needs it and no matter how long you push it, it will always come back in full effect to bother you. don't be sad when you see you past lover with another, since this indicates that their shortcomings are better matched with that person than you.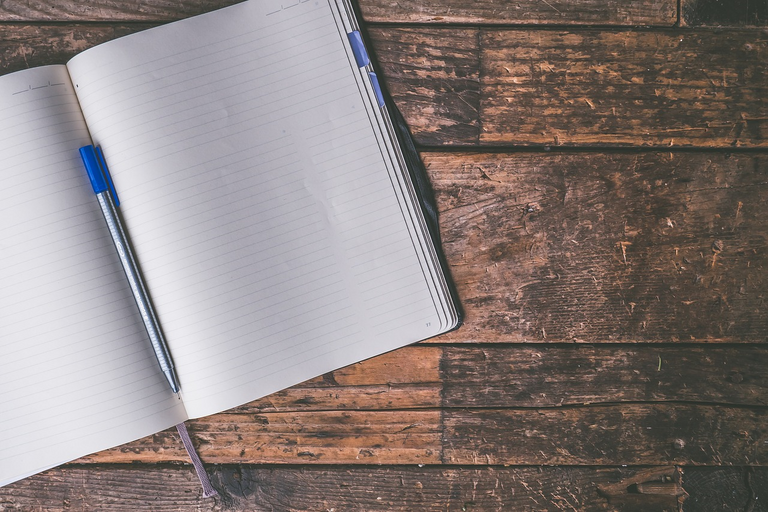 Try to write down your wants and needs from a relationship and act according to that to find a better person that suites you. Write down the reason why your past relationships didn't work out. Was it your fault or the other person's or both?. The fact is you won't be happy until you find an exact match to your needs. Sometimes you are not even knowing what your wants and needs are and you discover them through your past failed relationship, so they happen for a reason. Sometime it becomes too late and you get exhausted about it or less hopeful. Don't fall into the trap of hopelessness because that's what you will get : a hopeless relationship that doesn't go anywhere.
Meet as many people as you can based on your list of wants and needs and at the sign of no incompatibility have the courage to dismiss them to make space for your potential candidates for a love relationship to come around. The one important skill to master is to determine the liars. People lie a lot to get what they want and they play games to achieve their purposes. Don't fall for it and avoid being a victim. Learn how to master the art of controlling these liars and prevent them from infesting you with this disease. When you find people who are honest with themselves, you feel comfortable to share your emotions freely in their presence and they don't judge you because these people don't have the insecurities the liars have. They are comfortable in their own skin and they will make you comfortable in yours.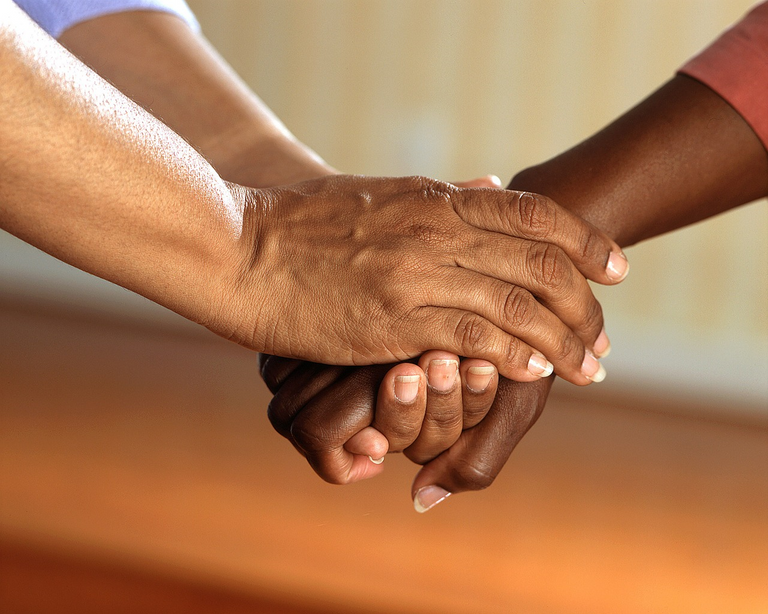 These people have certain characteristics that sets them apart from other people. They don't expect you to be ideal and they accept you the way you are with all your insecurities. They know that overcoming insecurities is hard job and encourage you to take it slowly, so that we all develop as human beings. They are usually calmly deal with issues of anger and sadness and they try to take control of the situation by managing their own emotions. They don't throw tantrums just to make a point, they plan carefully and with a clear mind of what to do to help the situation and remove the obstacle, so they can solve the problem. They usually know what society expects of them to act according to a certain set of rules. They find other ways around it, so that they reach their goals without resorting to anger and sadness or failure. They learn from the mistakes of others and they study them carefully to not fall into any traps.
I appreciate your upvote and resteem and would be glad to read about your opinions in the comment section.
Images used in this article: 1,2,3,4,5
If you liked this article, follow me at @soulandspirit.
Check out my recent articles here:
How to Turn Your Weakness to Strength
Are You A Watcher?
Are Sneaky People More Successful?
Are You Having Trouble Getting Out of Your Comfort Zone?
Are You Your Worst Critic?
~