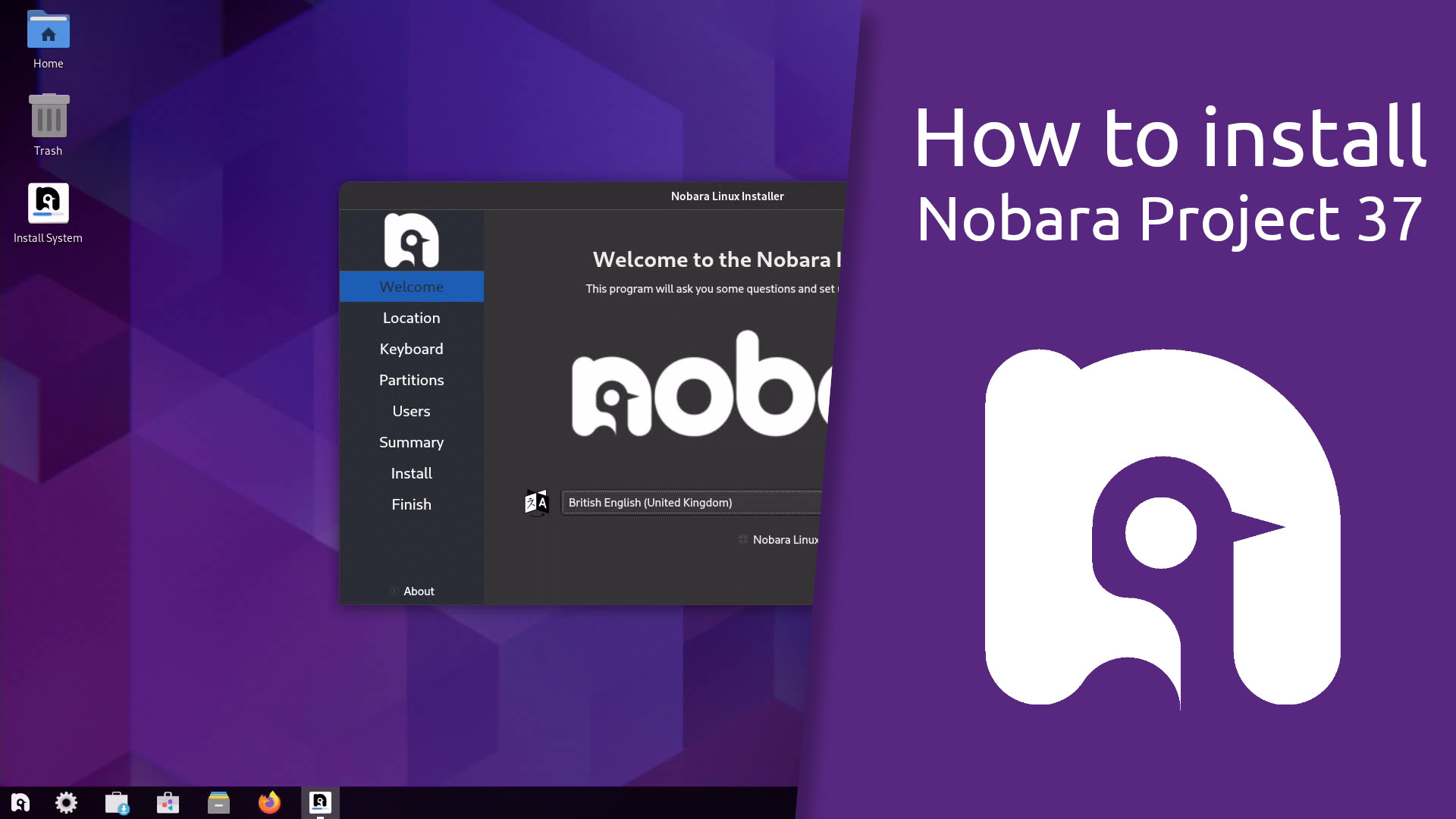 In this video, I am going to show how to install Nobara Project 37
#linux #nobara #tutorial #opensource
Latest video https://youtube.com/playlist?list=PLP6cPNfnmd-r51k7X-JlRNW8dz6ALst5g
Reddit https://www.reddit.com/r/Ribalinux/
Support the Channel on: Paypal https://www.paypal.com/paypalme/ribalinux
Patreon https://www.patreon.com/ribalinux
Subscribe Star https://www.subscribestar.com/ribalinux
Buy Me a Coffee http://ko-fi.com/A0383T5
From the release announcement:
"Nobara packages rebased on top of Fedora 37. Notable package updates: Linux kernel updated to 6.0.16, all previous patches included, gamescope HDR patches added; glibc updated to 2.36 (still includes all previous fixes); GameScope updated to latest git; MangoHud updated to 0.6.8; GOverlay updated to 0.9.1; Blender updated to 3.4.1; ROCM OpenCL/HIP packages updated to 5.4.1; Steam Tinker Launch updated to 12.0 and re-added to Base OS; vkBasalt updated to 0.3.2.8; supergfxctl updated to 5.0.1 (removes broken/invalid 'dedicated' mode); asusctl updated to 4.5.8; AppArmor dnsmasq profile updated to allow WayDroid...."
Nobara Project is a modified version of Fedora Linux with user-friendly fixes added to it. The distribution comes with certain features that do not ship with the regular Fedora, such as WINE dependencies, OBS Studio, 3rd party codec packages for GStreamer, NVIDIA drivers, and some package fixes. Nobara aims to fix most of those issues and offer a better gaming, streaming and content creation experience out of the box. The project's official release comes with a custom-themed GNOME desktop, but it also offers separate editions with standard GNOME and KDE desktops.
Home Page
https://nobaraproject.org/
PLEASE SUBSCRIBE AND FOLLOW ME ON TWITTER OR FACEBOOK!! IF YOU CAN PLEASE SUPPORT THE CHANNEL ON PATREON
Reddit
https://www.reddit.com/r/Ribalinux/
Patreon
https://www.patreon.com/ribalinux
Twitter
https://twitter.com/ribalinux
Blogger
http://ribalinux.blogspot.pt/